Strategic Portfolio Management – Five Key Application Analysis Scenarios
Book a Demo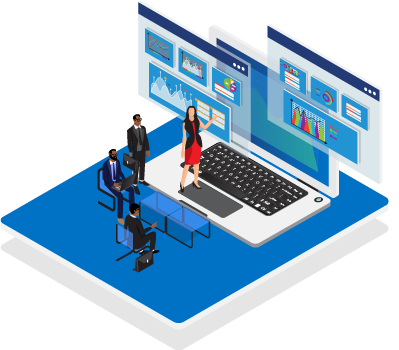 Course Description
This course provides an overview of Orbus Software's Strategic Portfolio Management Solution (SPM) and its use in addressing five common scenarios for application portfolio management. It provides the foundational knowledge required to understand the purpose of SPM, and how the solution fits with iServer, related modules and Microsoft Power BI.
The course then turns to its five scenarios, which are:
Establishing application support for strategy
Management of application lifecycle
Management of application cost
Application rationalization
Protection of data
For each scenario, the course applies the same easy-to-follow format. Firstly, an overview of the scenario is provided, including relevant business questions and interested stakeholders. Secondly, a conceptual method for approaching the given scenario is presented with guidance as to what this entails and how it may be undertaken. Thirdly, the required data structure is presented, focusing on the concepts that apply to analysis of the given scenario. Fourthly, a dashboard 'pathway' is presented, which presents a sample format for analysis using SPM to address the given scenario. Finally, each module includes a practical exercise, allowing participants to get 'hands on' to navigate and analyze a sample dataset using SPM to address a series of short case-study style questions.
Course Info
Course Duration: 1 day
Course Format
In-person Interactive Workshop; collaborative
Pre-Requisites
iServer knowledge is beneficial but not required
Key EA Team Benefits:
Thorough, foundational understanding of the SPM solution
Clarity over how to approach five critical application-related scenarios using the product
Detailed guidance on required data structures to drive analysis
'Hit the ground running' with the SPM solution, with minimal internal training overhead
Key Business Benefits:
Expedited time-to-value for the SPM Solution
Confidence that the EA Team are engaged and prepared to address the critical questions the business has for IT
Confidence that the EA Team will able to present answers in a business friendly way, using SPM
Seeing is believing
Take a demo to see how we can transform how your enterprise operates
Book your Demo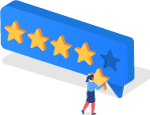 What our Customers are saying
Correlate & analyze anything anywhere and publish to everyone
Orbus Software is really a customer focus vendor. they repond to the queries within defined timeframe. they take extra steps also to proide a better service. Its tool for all and everyone. 
Enterprise Architect in the Finance Sector - read the full review
Read Case Study