Course Description
TOGAF 9 is the foremost enterprise architecture framework, employed by leading organizations in all sectors across the globe. While formal TOGAF training and certification provides individuals with a solid theoretical knowledge of the framework, recently certified TOGAF practitioners have found themselves in a state of limbo; needing to bridge the gap from theory to practice.
This course is designed to help by providing a practical interpretation and application of TOGAF 9, in the context of an enterprise architecture tool. The tool used will be Orbus Software's Business and IT Transformation Suite – iServer.
Although the course will assume knowledge of TOGAF, no prior knowledge or experience working with iServer is required.
Course Info
Course Duration: 1 day
Course Format
In-person Interactive Workshop; collaborative
Pre-Requisites
Completion of TOGAF 9/9.1/9.2 Training or Certification
Course Duration
iServer knowledge is beneficial but not required
Key EA Team Benefits:
Look critically and holistically at TOGAF
Understand how TOGAF concepts translate from theory to practice
Practically tailor and apply TOGAF to real work, with full tool support
Key Business Benefits:
Accelerated time-to-value for the application of TOGAF theory to practice in the organization
Confidence that the EA capability has a pragmatic understanding of TOGAF and how it can be applied effectively in a tool
Reduced risk to investment expenditure on TOGAF training, as participants are provided with pragmatic, useful applications from the get-go
Seeing is believing
Take a demo to see how we can transform how your enterprise operates
Book your Demo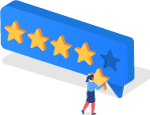 What our Customers are saying
Exceptional Service
This is truly a vendor that will walk the mile with you every step of the way, very dedicated and will breakdown mountains to deliver.
Technical Architect in the Finance Sector - read the full review
Read Case Study