Why Engage Us?
Practical and focused professional services delivered by a dynamic team of experts
Our highly trained and qualified consultants work directly with enterprise architects, business analysts and project managers to ensure our customers receive unrivaled expertise. With regionally-based, multi-lingual teams, we have experience in more than 35 countries for both private and public sector organizations.
Product Expertise
Our consultants have seen how iServer is used by thousands of architects, analysts and managers, and can provide first-hand insight into how it's been designed to meet their needs.
Industry Certification
All Orbus software consultants are certified to Practitioner level by The Open Group in TOGAF 9.2 and ArchiMate 3.
Technical Proficiency
Consultants possess expertise and certification in a range of additional notations, standards and frameworks; including ITIL, COBIT 5, IT4IT, BPMN 2.0 and Lean.
Sector Specific Knowledge
We provide solutions to Global 2000 companies across a range of verticals, as well as national, regional and local governments.
Global Reach
Orbus have directly served customers in more than 35 countries around the world, and have staff based out of regional offices in London, New York, Sydney and Dubai.
Multi-Lingual Team
We're a multi-lingual and multi-national team, with members from the UK, the US, Australia, South Africa, Morocco, Lebanon, Sweden and Ukraine. Together, we speak English, French, Spanish, German, Arabic, Swedish, Russian and Ukrainian… to name just a few!
Trusted by over 500 companies worldwide, including
Next Steps?
Challenge in mind? Speak to us about how Orbus Consultancy can help.
Contact Us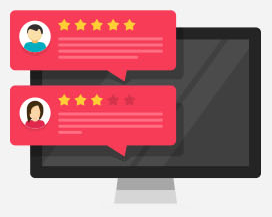 Customer Feedback about our
Consultancy and Implementation Teams
{{feedback.CustomerQoute}}
{{feedback.AccountName}}