Benefits of using iServer for Solution Architecture
The business benefits of using iServer for your Security Architecture
iServer's comprehensive support for all architecture domains and a variety of viewpoints enables end-to-end support for solution architecture development and management. So far, we have showcased the extensive features iServer places at your disposal in order to assist you with building your architecture. Below you can find some of the benefits most often mentioned by our clients that you can expect following deployment.
Watch the Solution Architecture Video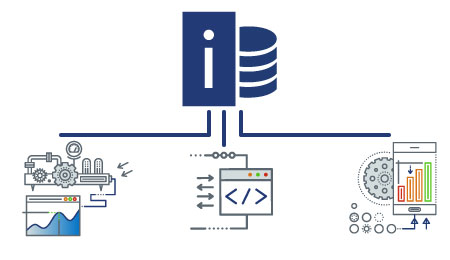 Single Source of Truth
At the center of our platform is the repository. This acts as a single source of truth for your solution architecture. The central repository ensures a familiar and accessible environment for architects to work on models, catalogs and documentation. It establishes a collaborative culture built on Microsoft Visio. The repository caters for all business, technology and integration architecture artifacts and viewpoints, allows solution architects to understand the scope and impact of the change initiative, and allows them to develop views to communicate solutions to stakeholders at all levels and with varied interests. iServer also offers a number of example views and templates out the box. Lastly, it offers a number of governance and collaboration features so as to minimize the risk of unauthorized submissions or duplication through features such as role-based permissions, change management (versioning) and email alerts.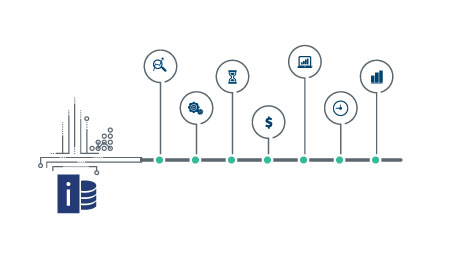 Strategically Sound Planning
Building a solution architecture design requires the architect to create a number of past, current (baseline), future (target) and transition states. These roadmap diagrams are valuable as they enable architects to convey to stakeholders how the architecture is changed with time. iServer users have a number of roadmap visualization templates at their disposal: project roadmaps, application roadmaps, and technology roadmaps. iServer also provides a number of solution architecture views for you to generate as your project progresses. Some of the types of solution architecture views our platform can help you generate include conceptual solution architecture, logical technology architecture, UML Case Diagrams, as well as solution architecture documents. The conceptual solution architecture view provides a high-level overview of the proposed solution, so it does not go into the detail of technologies or integrations required for the solution. The logical technology architecture assists in defining the technical solution landscape, identifying the different types of technologies required or impacted by the solution.
UML Use Case Diagrams assist in identifying the business requirements to be addressed by systems and processes of the proposed solution. It represents user interactions, or use cases, as well as the expected outcomes of using a system. The Solution Architecture Document is an example of the output of the solution architecture in the iServer repository. This type of deliverable is often used for approvals and governance activities.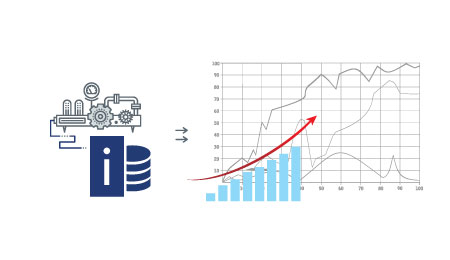 Value-Maximizing Insights
iServer features advanced dashboard capabilities that allow users to gain insights which otherwise might have remained hidden. By accessing this extra reservoir of information, solution architects ensure they deliver useful reports, which in turn contribute to sound decision making. Users can create a map of the solution and then analyze how the application portfolio supports it. By providing such actionable insights to stakeholders throughout the enterprise, iServer users maximize value creation. Moreover, it allows for a holistic approach to prioritizing investments. These dashboards support information exchange and increase the chances of good ideas being well received by the audience and thus be implemented.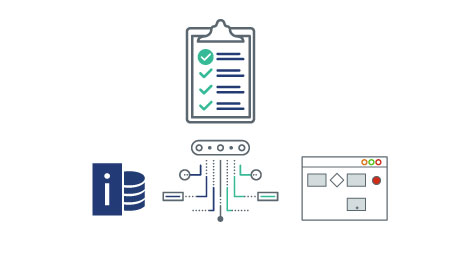 Alignment with Industry Best Practice
iServer is a platform that benefits from extensive framework support. Solution architects using iServer are well equipped to succeed as they benefit from a preconfigured repository, meta-model, attractive Visio notations, validation rules, and many more features. The UML 2.5 notation in iServer can be used to create standardized UML diagrams for easier and better communication with software developers. It can also be used to show the relationships between consumers and providers of application services, and to describe the structure or behavior of specific applications. iServer can also be aligned to ArchiMate for modeling the high level conceptual descriptions of applications, and BPMN for the more detailed, lower level processes. Developing an architecture in accordance with industry best practice has many benefits, including streamline, cost effective processes and operations, a sound strategy, as well as consistently strong audit performance.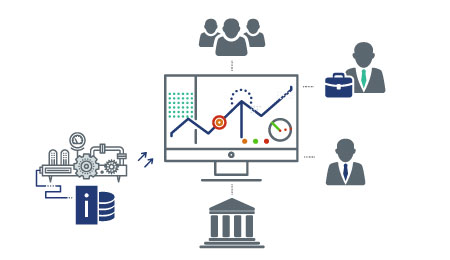 Enhanced Communication & Stakeholder Engagement
With iServer's communication modules, users can easily communicate important insights within the business, but also outside it. Using iServer HTML Publisher lets architects produce a snapshot publication of a solution architecture view and then make it available on any medium because it offers full cross-platform support (phones, tablets and desktops), ensuring anyone in the organization can be reached whether they are on site or not. iServer Portal makes it possible for your team to share content with the wider organization via an online portal. This allows an unlimited number of business users to browse, review and search for diagrams and documentation using a web-browser of their choice, but also to post comments and feedback. Because the enterprise may be a sprawling entity, covering many geographical areas and disparate divisions, stakeholders may find it difficult to engage. With iServer, users can enhance communication and create more value with the existing resources.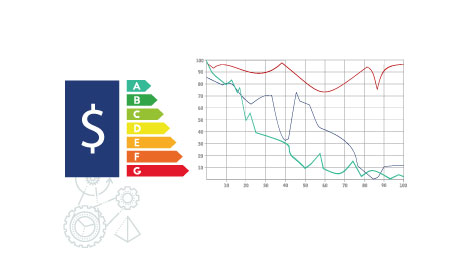 Long Term, Cost Effective Planning
With its broad range of analysis tools, iServer enables users to plan effectively for the future, taking into account both positive and negative scenarios. Before modifying anything in real life, architects can use iServer to assess the value of an initiative according to its consequences. Does it help increase strategic alignment? Does it streamline processes? Taking into account all the variables, solution architects can formulate plans that best serve the needs of the organization. By using iServer, you get the ability to understand the business and technical impact of change initiatives across the entire organization.
Book a Demonstration
Let us show you what iServer can do for you with a free, personalised demonstration of iServer's capabilities.
Book your Demo