Strategic Portfolio Management
Gain the critical insight needed to bring your enterprise-wide strategy to life
Strategic Portfolio Management (SPM) helps decision makers align an organization's portfolios to best execute on the corporate strategy.
iServer's SPM Solution provides a comprehensive approach to understanding and optimizing your different portfolios, such as application, technology and project, to best achieve strategic goals.
The SPM solution provides a vast array of visually rich, easily navigable, interactive dashboards rendered in Microsoft Power BI, one of the world's most popular Business Intelligence application.
With the SPM solution, you have the insight you need to make smarter decisions fast and bring the enterprise's strategy to life.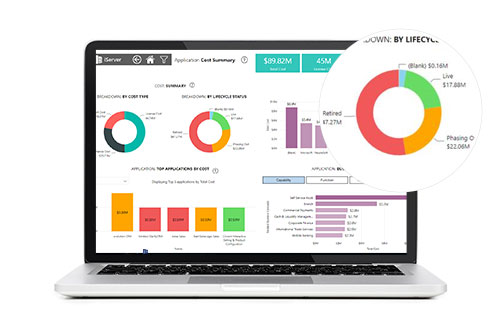 Comprehensive Dashboards Out-of-the-Box
Over 100 visually rich, easily navigable, interactive dashboards are available on demand, answering hundreds of key business questions for stakeholders and executives.
360 Degree Analysis Across Portfolios
iServer's unique, preconfigured data model allows decision makers to analyze each portfolio from a range of perspectives, including Value, Cost, Risk & Security, Lifecycle and Standards, addressing all stakeholder concerns.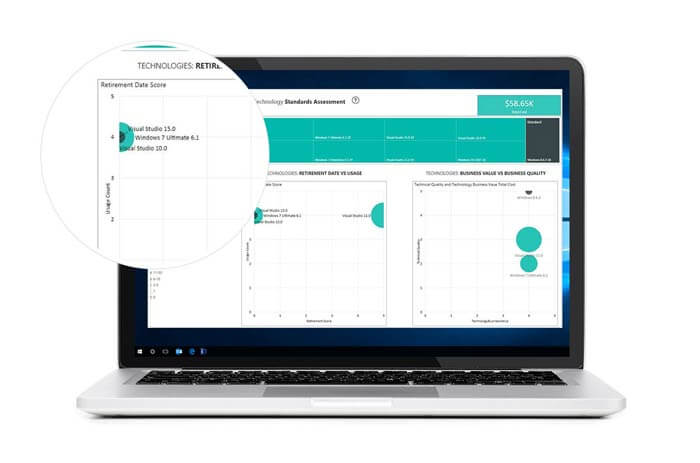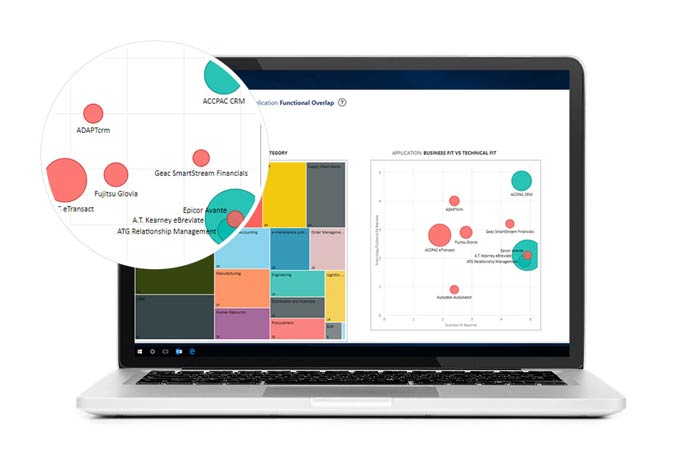 Dashboards Presented in Market Leading Power BI
iServer Dashboards are designed and rendered in the most widely used Business Intelligence Application in the world - Microsoft's Power BI, leveraging existing investment and skillsets.
Book a Demonstration
Let us show you what iServer can do for you with a free, personalised demonstration of iServer's capabilities.
Book your Demo