Application Portfolio Management
Easily analyse and visualize whether the benefits of an application outweigh the costs associated with running and maintaining it, or whether it produces any benefits at all using iServer
Application Portfolio Management is a key practice in today's marketplace, especially when you consider that organizations spend two thirds of their IT budgets on ongoing operations and maintenance. There are many reasons for that – corporate mergers/acquisitions, critical legacy applications, low adoption rates for a new tool. This all equates to supporting (and therefore paying for) multiple applications that perform identical or very similar functions. A more lightweight and streamline application landscape is therefore an opportunity to deliver massive cost reductions and also improve security.
The iServer SPM Solution offers an extensive set of over 120 dashboards covering Application, Business, Technology, Project, and Data. Here are a few examples of the valuable Application Portfolio Management dashboards that our solution provides organizations out of the box.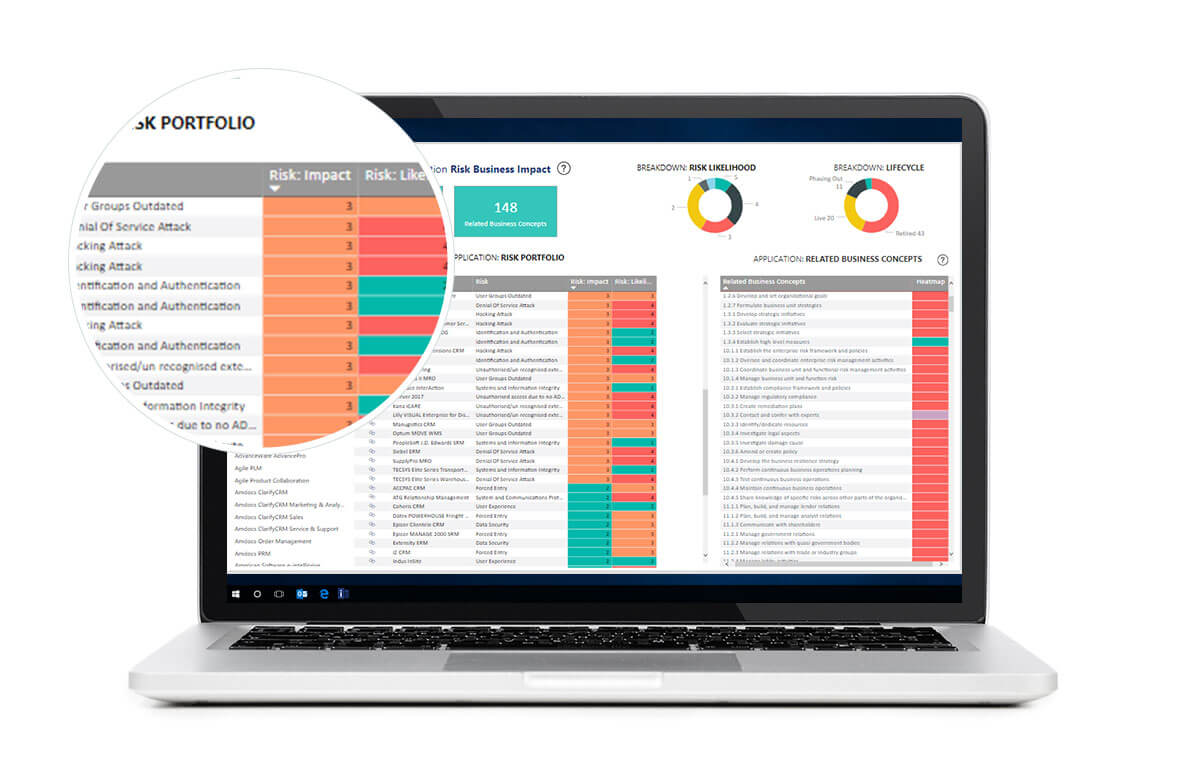 Application Risk Business Impact
What are the consequences of a system failure?
The purpose of the Application Risk Business Impact dashboard is to highlight the risk that at-risk applications pose to the business, and support the decision making process associated with a mitigating initiative.
By identifying the applications that are critical to the delivery of the organization's core capabilities, the dashboard enables professionals to come up with a new, more efficient way of allocating resources for a successful risk mitigation policy.
Application Value Analysis
Which applications support business critical capabilities?
The goal of the Application Value Analysis dashboard is to clarify the value and criticality of an application to the delivery of the organisation's capabilities. The way it works is by enabling a precise comparison between applications based on the strategic importance and criticality of the capabilities they help realize, both in the current and target states.
By using this dashboard, professionals can easily identify where they should prioritize spending in order to ensure that allocated resources actually support core, high value producing areas of the company.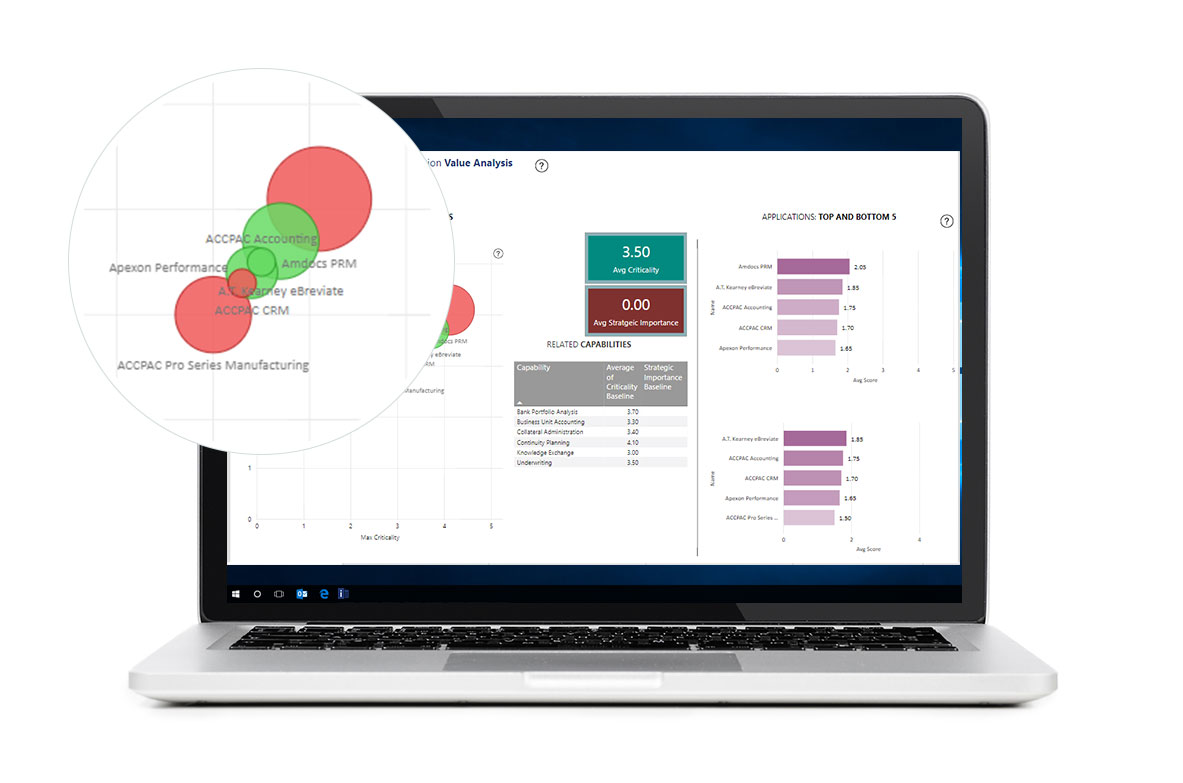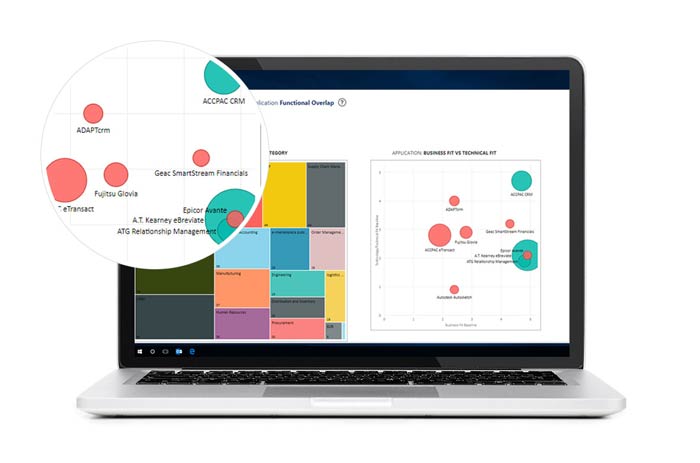 Application Functional Overlap
What applications in the current landscape overlap functions?
The purpose of the Application Functional Overlap dashboard is to highlight applications that perform similar/identical functions and enable a clear comparison between these in order to facilitate a rationalization process. Once this is answered and the duplicate applications are identified, a systematic plan to retire them can be formulated.
Book a Demonstration
Let us show you what iServer can do for you with a free, personalised demonstration of iServer's capabilities.
Book your Demo