Business Portfolio Management
Bridge strategy to execution by assessing the health of your business capabilities layer
Full visibility into the Business Portfolio is critical to ensure you have the requisite business capabilities to deliver against strategic objectives.

iServer's SPM solution provides this visibility out-of-the-box via a set of interactive dashboards, delivering a complete picture of the corporate strategy and underlying business capabilities and operating functions together with their dependencies on the IT landscape and project portfolio.
With iServer's SPM solution, ensure you have insight necessary to execute strategies and accelerate business transformation.
iServer provides a range of Business Portfolio Dashboards out-of-the box
– here are some of the most popular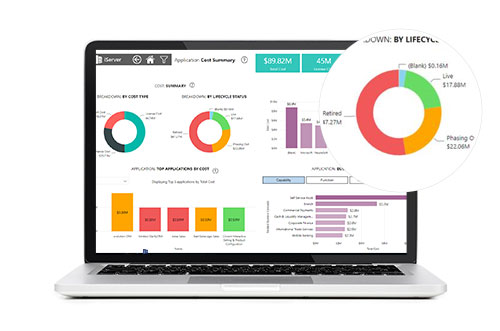 Business Capability Assessment
What is the current maturity and criticality of our organization's capabilities?
The Business Capability Assessment dashboard provides BPM professionals with an overview of the maturity and criticality of the enterprise's capabilities.
Once this is made clear, organizations can formulate a systematic plan to allocate resources where they are most likely to provide a high return on investment.
Business Lean
How well are our processes performing and how can we improve them?
The Business Lean dashboard is to report on the performance of organizational processes and highlight opportunities for process improvement.
By exposing the areas that are ripe for optimization, the dashboard allows business portfolio management professionals to create a solid, well-researched Lean implementation plan.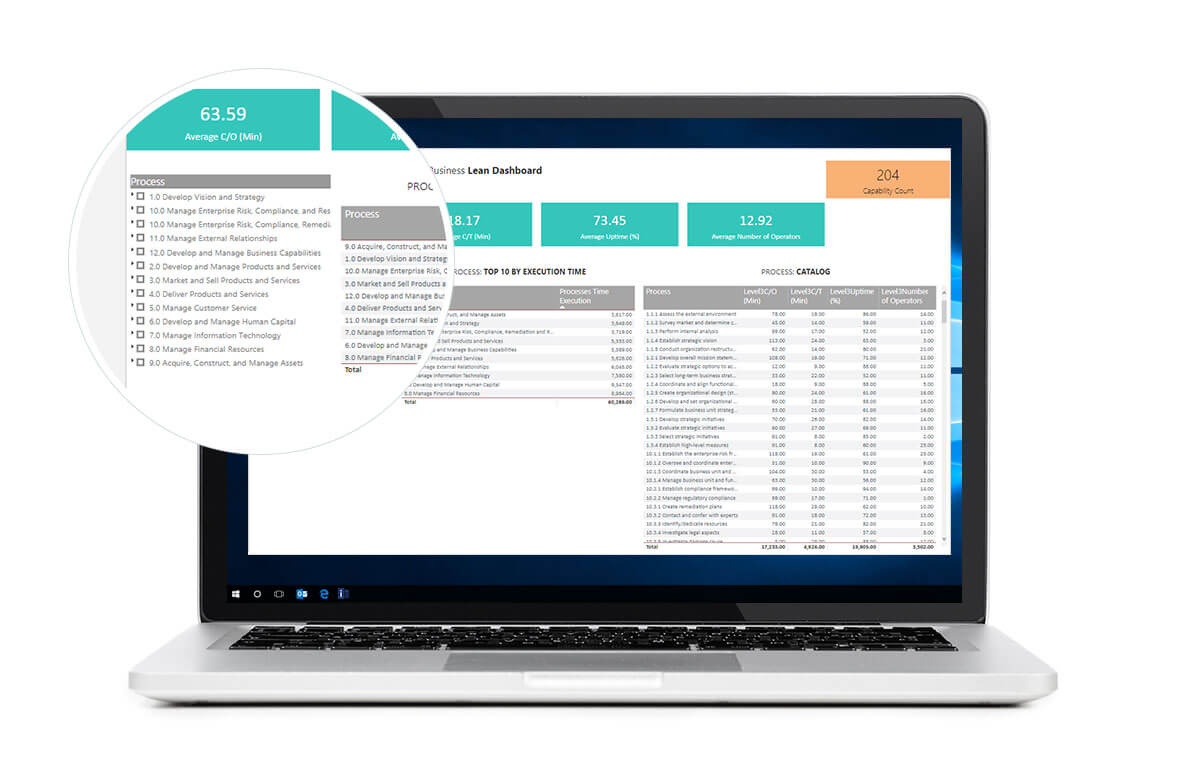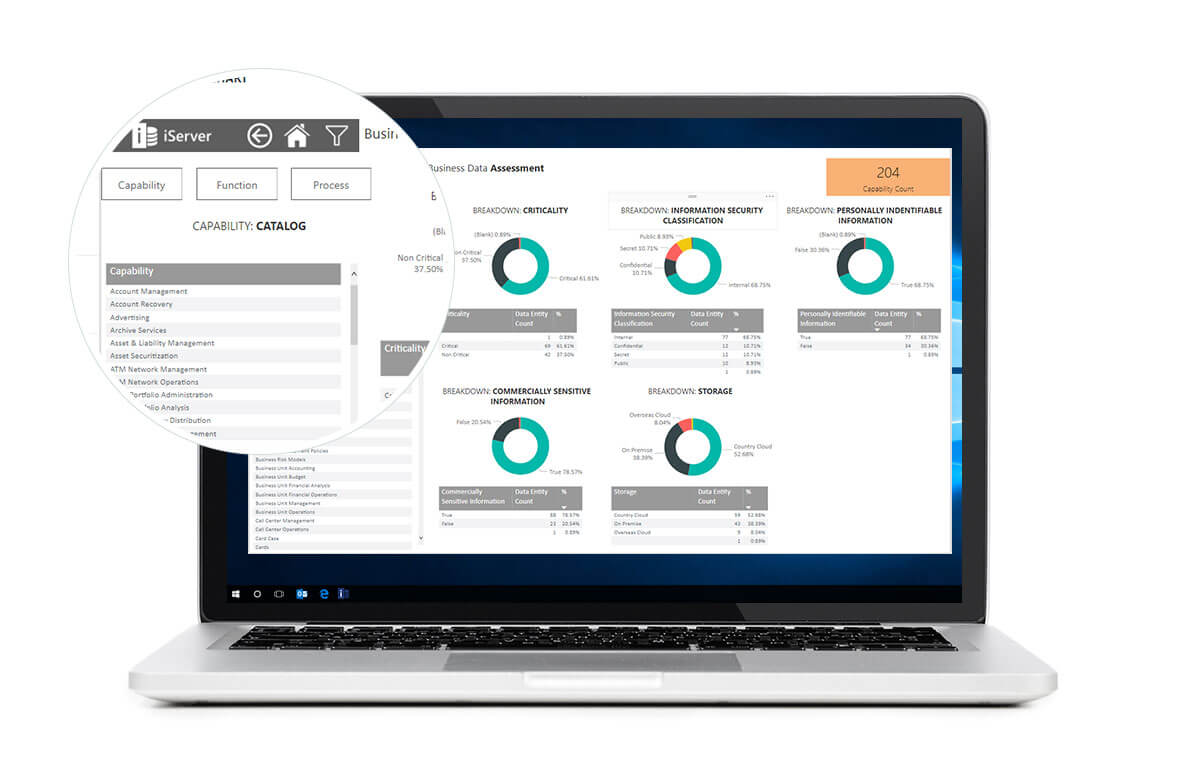 Business Data Assessment
What processes handle Personally Identifiable Information (and by extent are subject to privacy regulation)?
Business Data Assessment provides an overview of all processes/functions that handle sensitive data (also known as Personally Identifiable Information).
By providing the answer to this question the dashboard enables stakeholders to both deliver proofs of compliance to regulators and helps them plan a redesigning initiative.
Book a Demonstration
Let us show you what iServer can do for you with a free, personalised demonstration of iServer's capabilities.
Book your Demo