Business & Strategy Management
Bridge strategy to execution through business capability management and business process management
Book a Demo
Delivering strategic objectives requires the right business capabilities. Full visibility into the Business Portfolio will enable the strategic direction of an enterprise, while illustrating how business processes underpin the different capabilities.
iServer's SPM solution provides this visibility out-of-the-box via a set of interactive dashboards, delivering a complete picture of the corporate strategy and underlying business capabilities and operating functions together with their dependencies on the IT landscape and project portfolio.
Benefits of Business & Strategy Management
Easily navigate and visualize your complete Business Capability hierarchy
Understand and visualize Capability scorings for maturity, criticality & strategic importance
Quickly understand the portfolio of Business Processes and key details
Understand Process ownership, geographical distribution and how processes support Business Capabilities
Capability Catalog
Browse business capabilities and highlight important details, such as their maturity & strategic importance
Projects by Capability
Analyze and visualize how projects relate to business capabilities and corporate strategy
Process RACI Matrix
Navigate a list of enterprise processes and understand the organizational roles that are responsible, accountable, consulted and informed as part of them
Strategy Portfolio
Browse corporate drivers, goals and objectives, and understand how business elements relate to these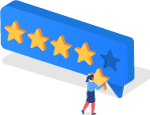 What our Customers are saying
Low learning curve, you can spend time on your capabilities instead of learning a tool.
Intuitive tool with Visio as UI meant we could focus on how to use TOGAF, ArchiMate, BPMN2 etc. in our organization, and not spend time learning a cumbersome tool. The excellent collaboration and publishing features of iServer were also key selling points for us.
Senior Enterprise Architect in the Manufacturing Sector - read the full review
Read Case Study
Seeing is believing
Take a demo to see how we can transform how your enterprise operates
Book your Demo