Technology Portfolio Management
Proactively govern and optimize your Technology Portfolio to support the business
Technology Portfolio Management (TPM) requires 360 degree visibility of the technology stack to review, make decisions and rationalize the Technology Portfolio.
iServer's SPM Solution provides out-of-the-box dashboards which deliver transparency across the technology landscape, letting you analyze quantitative and qualitative metrics and review technology roadmaps.
iServer's SPM Solution puts you in the driving seat, helping you translate business requirements into technology standards that help your business meet its strategic objectives while mitigating risk and reducing costs.
iServer provides a range of Technology Portfolio Dashboards out-of-the box
– here are some of the most popular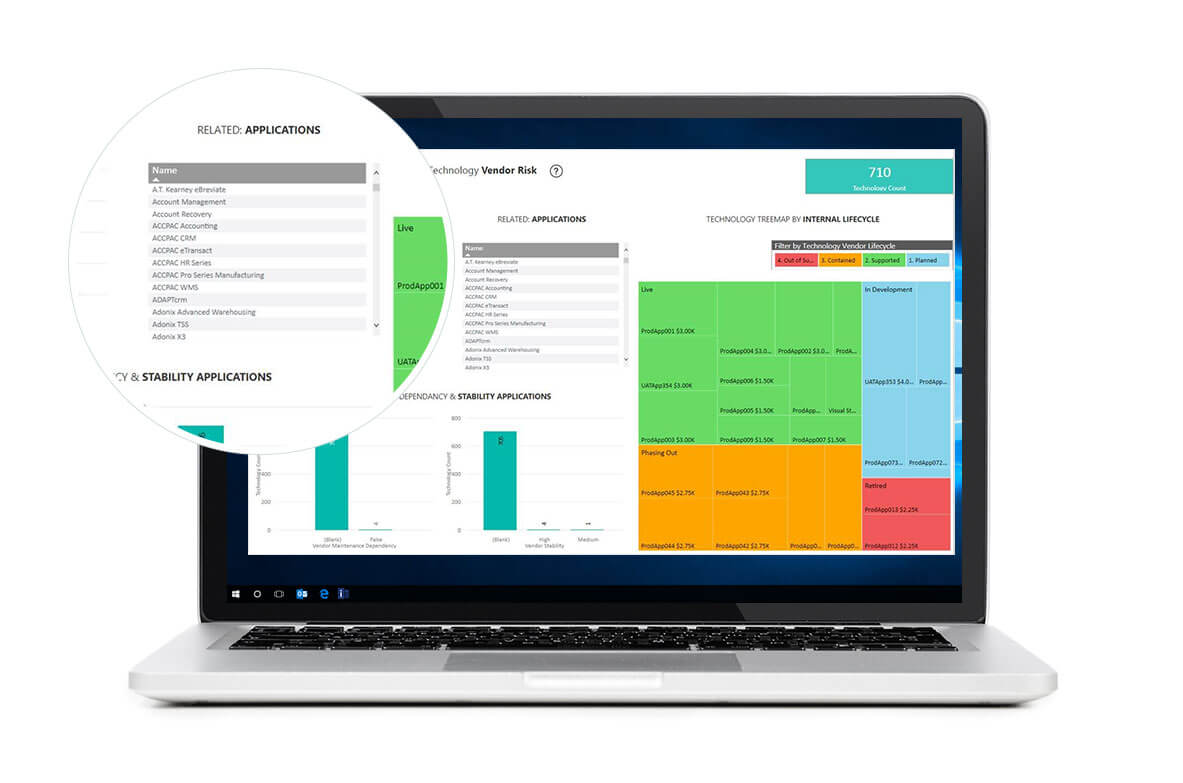 Technology Vendor Risk
What technology vendors are we highly dependent on?
The Technology Vendor Risk dashboard aims to help TPM professionals identify any risks associated with a company's technology vendors.
It features valuable details such as the vendor lifecycle of all deployed technologies (highlighting those that are nearing the end of support), the level of vendor stability for a certain technology item, as well as whether the company is dependent on the supplier for maintenance.
Technology Redundancy
Which of our technologies are redundant?
The Technology Redundancy dashboard identifies components of the technology portfolio that aren't being utilized.
Through this analysis and once the duplicative technologies are identified, TPM professionals can come up with a systematic plan to decommission them.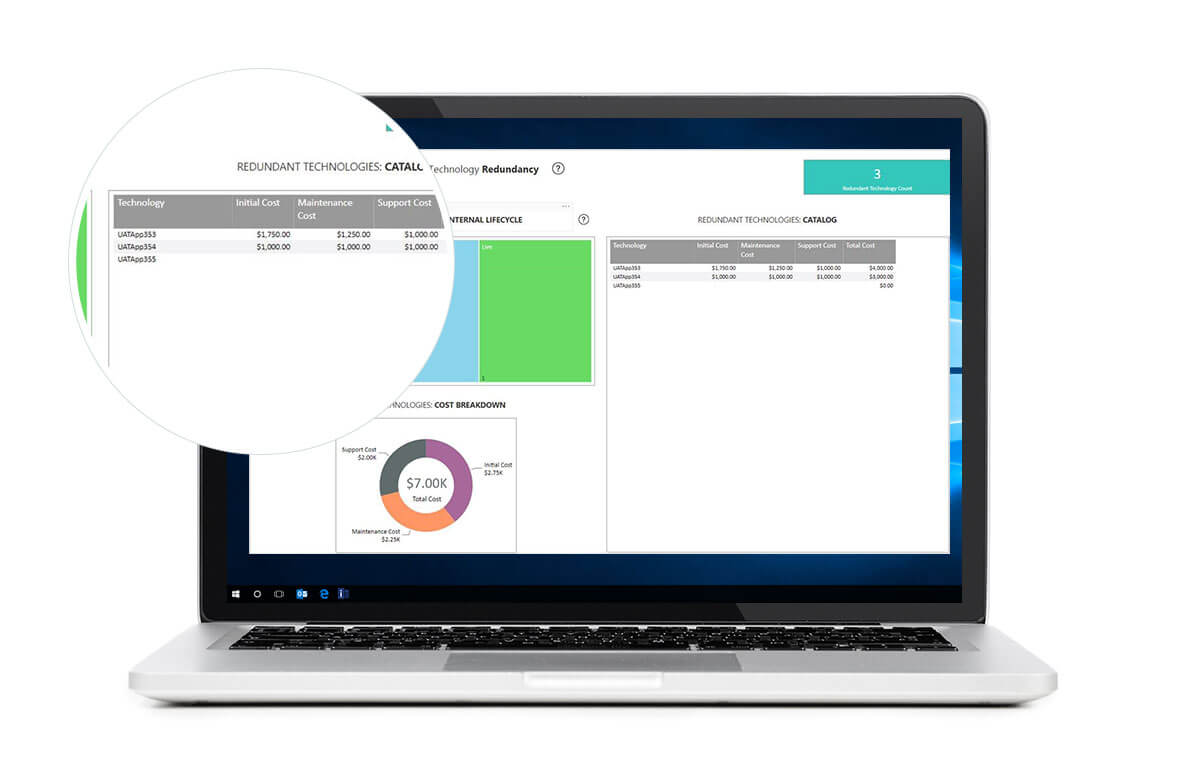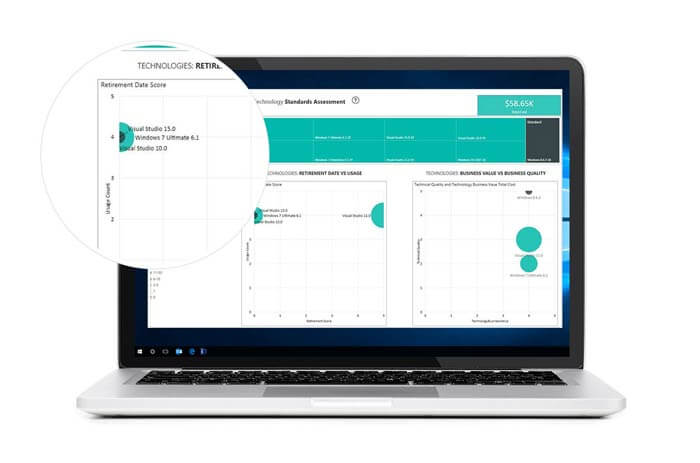 Technology Standards Assessment
What are the most adequate technology standards for our organization?
Technology Standards Assessment helps TPM professionals decide which technologies should be selected as standards for their company.
The report is based on important factors such as technical quality, calculated retirement date, and total cost of ownership, among others – this affords users a high degree of assurance when making these important decisions.
Book a Demonstration
Let us show you what iServer can do for you with a free, personalised demonstration of iServer's capabilities.
Book your Demo