GDPR
Ensure you are achieving GDPR compliance using iServer
Book a Demo
The iServer GDPR Accelerator is a comprehensive toolkit that offers support and guidance to organizations who are in the process of achieving GDPR compliance. The solution features a recommended methodology that was developed on the basis of the twelve step guide put forward by the UK's Information Commissioner's Office, as well as best practice tools to assists users involved in the GDPR program. 
GDPR
in an Enterprise Context
The GDPR Accelerator is a comprehensive toolkit designed to guide organizations as they outline and implement a structured path towards compliance. Instead of wasting time and resources building a strategy to answer the Regulation requirements from scratch, you can opt to receive iServer already aligned to a framework based on ICO's recommendations. The framework together with the tools enable users to quickly identify an organization's data flows and develop a strategy addressing vulnerabilities.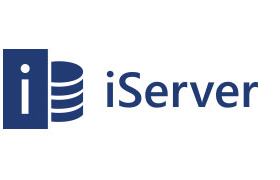 Legal, Data, Technology and Security Considerations
These resources act as a starting point for the compliance program. They provide a solid base for building frameworks and operating methodologies that will accelerate adoption and help to fully integrate the GDPR program into the organizational ecosystem.
The iServer GDPR Accelerator does more than just help organizations avoid financial penalties. It enables them to drive extra value in the long term by rationalizing the data and process landscapes. This creates transparency, reduces risk and streamlines operations, contributing to a more successful enterprise.
Features
Proven methodology based on the ICO guidelines
Set of templates for each stream, including Data Lineage Model, Data Domain Model, Data Lifecycle Management Model, Information Security Policy and GDPR BPMN Model
Set of dashboards for the Data Privacy Officer and other roles
Built-in meta-model extension to existing frameworks & notations such as TOGAF ®/ArchiMate and BPMN
Pre-defined set of attributes to capture GDPR information
Best practice guidance, such as Operating Model/Procedure, Information Security Maturity Assessment, Breach Protocol, and Consent Checklist
Aligned and linked to other GRC standards including ITIL (Information Security Management & Incident Management) and ISO 27001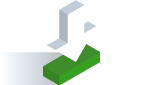 GDPR Product Brochure
Download the flyer for iServer's GDPR capabilities.
Get your copy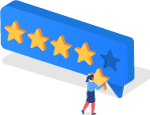 What our Customers are saying
Fit for purpose product for our Business transformation & excellent vendor support
Excellent tool that will assist our Business transformation The vendor is very responsive to all request. They took the time to ensure your environment is setup properly the first time.
IT Delivery Lead in the Manufacturing Sector - read the full review
Read Case Study
Seeing is believing
Take a demo to see how we can transform how your enterprise operates