Central Repository
Benefit from a central source of truth
iServer's central repository is the central source of truth for enterprise modeling projects, making it easy to import, store, find, replace and re-use diagrams, documents and objects, saving time and effort whilst also increasing consistency and accuracy of content.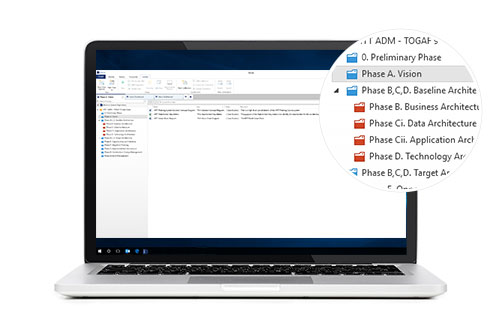 Repository View
Preview all artefacts managed in a central repository where content is managed in native Microsoft Visio and Office formats.
Governance is applied to ensure permission based access to specific folders.
Artefacts are version controlled and governed via approval workflows.
Folder Structure Management
Manage repository folders and leverage templates in Microsoft Office formats.
Copy, paste and auto-rename template folder structures and content - ideal for projects with standardised models.
iServer templates are freely customisable and custom templates can be assigned to custom folder types.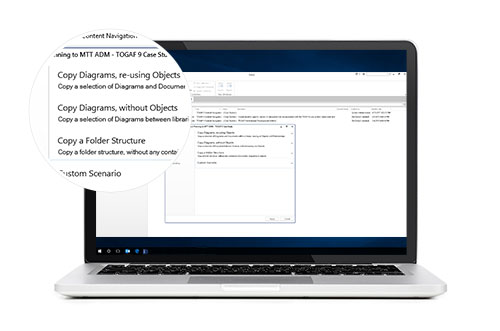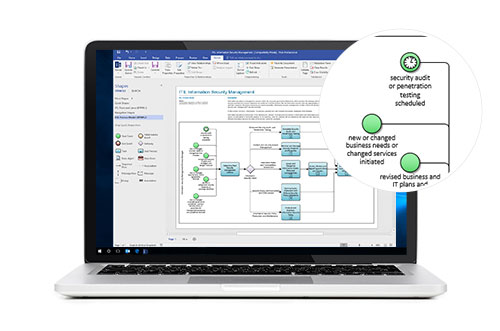 Template and Meta-Model Management
Leverage a range of out of the box Templates aligned to industry best practice standards.
Easy customisation of templates and meta-model with no restrictions or cost.
Manage object types, relationships and attribute values within iServer's open meta-model.
Take your Business Transformation further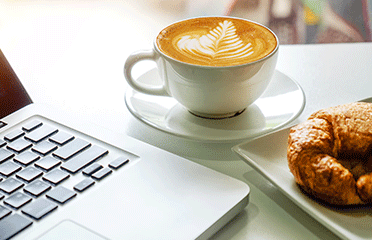 Download the flyer
Download the flyer to find out more about using iServer for business transformation and see the value it can deliver to you.
Download Now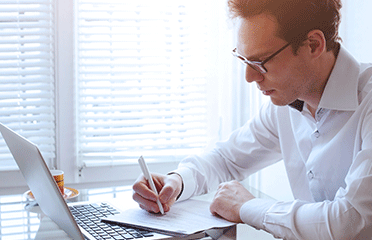 Book a Demonstration
See how the iServer can deliver on your business strategy and meaningful business change with a free demonstration with a trained consultant.
Book Now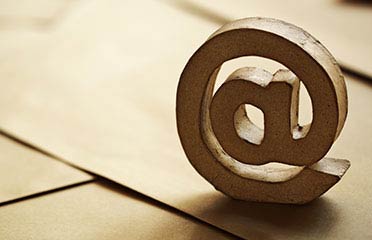 Contact Us
If you have any questions or want to find out more about iServer solutions, get in touch and we will answer any queries you have.
Get in touch