Who should use iServer for Solution Architecture?
How you can benefit from using iServer
Book a Demo
Generate solution gap analysis reports, create a solution requirements catalog and share it with the team in a central repository using iServer for Solution Architecture.
Solution Architecture
in an Enterprise Context
Solution Architect/Designer
With iServer for Enterprise Architecture you can adopt the standard enterprise architecture framework TOGAF ®, ArchiMate modeling and the business process modeling notation BPMN to develop and execute your organization's systems architecture, translating solution specifications into detailed designs. iServer for Project Portfolio Management can also offer insight into project delivery methodologies.
Solution Architecture Manager
iServer for Enterprise Architecture can help you generate solution gap analysis reports, create solution requirements catalog for the design team, and identify reusable architecture patterns for fulfilling business requirements. iServer's EA resources within the central architecture repository also enables solution teams to collaborate and share design solutions, while the TOGAF ® ADM lifecycle within the repository helps to manage development, testing, implementation and delivery of the architecture solution.
Senior/Lead Solution Architect
iServer uses TOGAF ® to provide guidance on development of your architecture solutions across teams, translate business and technology requirements using Business Requirements Documents, Capability Maps, and Solution Roadmaps, as well as generate Solutions Design Documents for your teams and manage the development of current and target Infrastructure diagrams using ArchiMate, BPMN and UML in iServer.
Enterprise Solution Architect
With iServer you can benefit from a collaborative modeling environment for designing agile and scalable solutions and service oriented designs. Typical artifacts include application integration diagram, project requirements, technology catalog and conceptual solution diagram using BPMN templates, ArchiMate and TOGAF ® templates in iServer.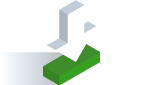 Solution Architecture Product Brochure
Download the flyer for iServer's Solution Architecture capabilities.
Get your copy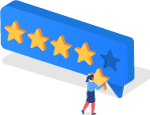 What our Customers are saying
iServer fits well with our existing infrastructure and tooling, and funtional requirements
Vendor is accessible and helpful. They follow up on issues.
IT Architect in the Finance Sector - read the full review
Read Case Study
Seeing is believing
Take a demo to see how we can transform how your enterprise operates