Business Strategy Modeling
A Strategy Which Brings Together the Business and IT
Book a Demo
In the era of digital transformation organizations must establish an overarching strategy which outlines architectural roadmaps. By aligning business and IT architectures, business strategy modeling contextualizes the value an organization creates for its stakeholders, highlights the resources and capabilities it requires and outlines how the enterprise can achieve its goals.
Why you need this
Ready for a Demonstration?
Watch specialized demonstration videos for our solutions
Common
Challenges
Unsurprisingly, a rapidly changing application landscape applies pressure and creates challenges for an organization looking to establish robust roadmaps and paths forward. Linking the business and IT, and laying out a strategic direction, which be easily digested by a large array of stakeholders often runs into the following obstacles: 
Poor Support

The strategic planning process lack support in the implementation phase.

Ineffective Communication

Siloed corporate strategy teams and enterprise architects, leads to a breakdown in agreement on strategic objectives.

Unclear Direction

A lack of effective strategy mapping techniques renders business targets and goals poorly articulated.

An Overarching Disconnect

Poor or missing links between the business and enterprise architecture landscape results in failure to report on strategy implementation.
Business Strategy Modeling
Strategy Modeling is vital, but why is it an Enterprise Architecture responsibility? This eBook will explore how EA can deliver better models, better strategy, and ultimately better results
Download now
Business Strategy Modeling in Four Weeks
Inputs
An effective business strategy modeling exercise requires the following inputs:
Board strategies and business plans.
Business and IT strategy collateral.
Lists of business principles, goals, drivers and other motivation elements.
Mappings between business capabilities, goals/objectives, measures and KPIs.
Establish Goals and Centralize Strategy Data
Decide what the scope will be for this exercise, including whether or not the initiative is to be accelerated through the next financial year, or planned over a five-year roadmap cycle

Gather and review the available content, including existing strategy maps and business/IT strategy presentations

Review Strategy Analysis and Formulate Strategy
Identify key strategy elements such as drivers, goals, objectives, courses of action, measures and establish a coherent linkage between them
Identify key strategy maps to describe and communicate intent and motivation
Harness templates which support analysis including SWOT Analysis, PESTLE Analysis and Porter's Five Forces
Formulate strategy using Business Motivation Models, the Norton Kaplan Strategy Map and the Strategy on a Page Template
Implement strategy using the Norton Kaplan Balanced Scorecard or the Enterprise Architecture Business Roadmap

Visualize and Link Your Strategy
Collate all information seamlessly and dynamically in accordance with the agreed architecture metamodels, ensuring both traceability and consistent mapping between concepts.
Link business strategy and motivation elements to architecture concepts that deliver or impact the strategy such as business capabilities, value streams, projects, constraints or principles.

Communicate Your Strategy
Create interactive and tailored navigation pathways for your stakeholders to consume strategy maps and explore the relationships with other architectural layers.
Present and engage with key stakeholders to gather feedback and address concerns.

Business Outcomes
Overt the first four-week period an organization which undertakes effective business strategy modeling can expect to realize a number of benefits:
A standard formulation of the enterprise strategy using industry-recognized techniques.
Established links between the organization's strategic direction and its enterprise architecture layers.
Improved communication on strategy and agreement on strategic objectives.
Ability to monitor progress towards strategic objectives and review strategy with increased agility.
Better organizational alignment between corporate strategy, enterprise architecture and project management functions.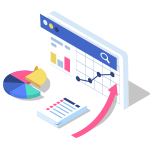 Business Strategy Modeling Business Case
Download a business case outlining the benefits of the Business Strategy Modeling tool.
Get your copy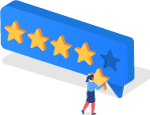 What our Customers are saying
Highly Customisable yet Intuitive EA Platform
We are a technology company who develop an IT system that is used within the UK utilities market. The reason for our wishing to implement iServer was twofold, firstly to maintain and track a detailed model of our product and secondly to allow us to implement a TOGAF based architecture function.
Head of Development in the Mining, Resources and Energy Sector - read the full review
Read Case Study
Seeing is believing
Take a demo to see how we can transform how your enterprise operates