Integration Architecture
Lay the Foundations for Speed and Agility
Book a Demo
As the cliché goes, "you're only as fast as your slowing moving part." And for organizations today it's particularly pertinent; it's imperative is to ensure legacy technology does not disconnect and become a hindrance to new initiatives. Driven by digital transformation and cloud migration initiatives, integration architecture breaks down silos and helps different IT systems communicate, providing visibility over complex application landscapes and related critical data flows.
Why you need this
Ready for a Demonstration?
Watch specialized demonstration videos for our solutions
Common
Challenges
Rapidly advancing technology and top-down pressure to establish cloud-read enterprise infrastructure puts pressure on architecture teams to find fast solutions and integrations. But, reducing the complexity of the business application landscape and breakdown operational silos, presents a number of challenges. 
Flawed Documentation

The integration architecture landscape is often documented across a complex web of systems, people and artifacts, making it incomplete, out-dated or even inaccurate.

Poorly Tracked Data Flows

Poor and inconsistent documentation of data flows, leading to impossible data lineage and impact analysis.

Badly Orchestrated Business Strategy

Mapping to business elements such as people, processes or services is often inexistent, impeding alignment of data and application architecture to business strategy.
Integration Architecture
Agile, Cloud-Native technologies are the future of applications. This eBook will explore how integration architecture can adapt to this new paradigm
Download now
Integration Architecture in Four Weeks
Inputs
Undertaking an integration architecture exercise requires:
Application communication diagrams

 

Data flow diagrams

 

APIs catalogs

 

CRUD matrices of sy

stems, data entities and people

 
Establish Goals and Centralize Integration Data
Establish goals and parameters for th

e

 

integration architecture

 

initiative.

 

Decide what the

 

scope

 

will be for this exercise

:

 

Application Communication

 

and

 

Complexity?

 

Interfaces

 

Modeling

?

 

Data Lineage

?

 

Define overarching driver and motivation for the exercise:

 

GDPR compliance

, cloud-readiness

, IT

 

rationalization (cost)

.

 

Gather

 

and review

 

available

 

integration

 

data

 

content

 

including existing

 

available diagrams, matrices

, third-party tool exports etc.

 

Standardize Integration Modeling for Analysis
Identify

 

key deliverables

 

and

 

integration architecture views to elaborate within the

 

architecture

 

repository.

 

Define appropriate

 

modeling

 

notations

 

and

 

templates

 

which

 

represent integration from

 

selected

 

viewpoints

 

in accordance with the established metamodel

Visualize and Analyze Your Integration Architecture
Import existing integration architecture content into the repository in alignment with established data mappings

.

 

Generate

 

i

ntegration

 

a

rchitecture

 

v

iews addressing identified stakeholder concerns from various standpoints.

 

Define ready-to-use templates for

 

i

mpact

 

a

nalysis and

 

d

ependency

 

v

isualizations of data flows,

 

applications, interfaces and

 

CRUD operations

.

 

Communicate Your Integration Architecture
Create interactive and tailored navigation pathways for stakeholders to consume integration architecture deliverables.
Enable drilldown to granular details and answer specific business questions.

Business Outcomes
An organization can hope to realize the following benefits by carrying out the four-week plan:
A

 

standardized

 

and consistent documentation of integration architecture, in accordance with architecture

 

metamodels.

 

Transparency over critical data flows and relationships between business, people, data

 

and

 

applications.

 

Increased

 

v

isibility over the complexity of integration architecture.

 

Achieve

 

r

eadiness to align IT architecture to the overall digital strategy by managing risks and business impact analysis.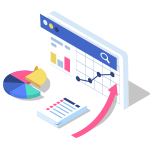 Integration Architecture Business Case
Download a business case outlining the benefits of the Integration Architecture tool.
Get your copy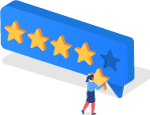 What our Customers are saying
Orbus have walked the journey with us
Orbus personnel have always gone the extra mile to ensure service delivery, on a number of tight delivery time lines they have always made personnel available to guide and assist.
Business Architect in the Finance Sector - read the full review
Read Case Study
Seeing is believing
Take a demo to see how we can transform how your enterprise operates