Standardized Process Modeling
Regain Control of Spiraling Business Processes
Book a Demo
Modern enterprises are heterogeneous beasts comprising a myriad of components, process and technologies. Understanding how all these different facets interact is key to harnessing their potential, and business process management (BPM) refers to the discovery, modeling, analysis and optimization efforts. An extensive and growing discipline, it utilizes standardized process modelling and encompasses a variety of standards, frameworks, and increasingly sophisticated technologies.
Why you need this
Common
Challenges
A rapidly changing landscape, renders the ability to model and communicate business processes in a standardized fashion fundamental to any BPM initiative. The following constitute some common process modeling challenges organizations face. 
Siloed Data Sources

Process models are documented in a disparate files, most commonly in MS Visio. This makes collaboration, version management, and communication difficult and manual.

Poor Documentation

Documenting processes simply as drawings hinders effective analysis, as users cannot easily tell where processes, tasks, or systems are reused across models. It becomes impossible to link the drawings to other aspects of enterprise architecture.

Lack of Standardization

Business process models are often documented in a variety of different formats with little attention to standardization. But if different modelers present similar content in different ways, communication becomes difficult and stakeholders might apply their own perspectives when interpreting process models.

Ineffective Tooling

Organizations lack effective and intuitive tools to dynamically visualize the data that process models contain, and therefore struggle to answer business questions with broad applicability.
Standardized Process Modeling in Four Weeks
Inputs
Standardized process modeling requires the following inputs to ensure effective business process management:
Process models, documented in Visio or

 

other diagramming

 

tools

.

 

P

rocess metadata,

 

whether

 

captured in Excel or elsewhere

.

 

Process

 

modeling

 

goals and success criteria

.

 
Establish Goals; Identify and Load Business Processes
Establish the goals and

 

scope for the next four weeks

.

 

Gather

 

available inputs and pr

epare these for consolidation. 

 

Decide which information to focus on

 

and

 

prepare

 

process models for use with iServer

.

 

Legacy process models can be quickly converted to BPMN compliant notation and loaded into the iServer repository

.

 

Link Processes to other Enterprise Data and Train Users
Having populated

 

the iServer Repository with an initial set of business processes, end users can be trained in just a few hours to create standardized models

.

 

 

Data already contained in the iServer repository can be linked with new data gleaned from process models

.

 

Visualize and Analyze Process Data
Start to visualize process information and create traceability across enterprise architecture domains

.

 

Powerful out of box reports address key process-related business questions and are run in just a few clicks

.

 

Provision process reference models (such as APQC) to understand alignment

 

with

 

industry frameworks

.

 

Use complimentary concepts (such as Lean) to understand process waste and identify opportunities for process optimization

.

 

Communicate and Socialize
Establish a communication strategy and select key reports or artifacts to socialize

 

with

 

business stakeholders and leadership

.

 

Present the combined benefits and newly formulated approach to process

 

modeling

 

in iServer

 

and plan next steps

.

 

Business Outcomes
The four-week plan to deliver effective standardized process modeling will provide a number of benefits in business process management:
A centrally managed repository for business processes, with models and underlying data documented in iServer

.

 

A defined approach and

 

modeling

 

capability using BPMN, with keys users

 

appropriately

 

trained

.

 

 

Powerful visuals addressing key business questions for the business process analysis, such as impact on capabilities or technology

.

 

A defined method and

 

set of

 

tools for communicating busines

s process information to stakeholders

.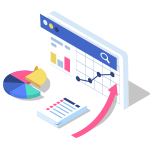 Standardized Process Modeling Business Case
Download a business case outlining the benefits of the Standardized Process Modeling tool.
Get your copy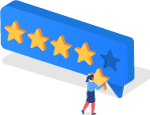 What our Customers are saying
Two years of smooth EA implementation, and Promising.
For two years iServer is the easiest way to communicate new ideas with my client, it helped me a lot to model them to standard, easy to understand, and good looking diagrams of all enterprise layers. 
Consultant in the Government Sector - read the full review
Read Case Study
Seeing is believing
Take a demo to see how we can transform how your enterprise operates