Technology-Business Impact Analysis
Powerful Insights for Fast, Accurate Decision-Making
Book a Demo
Against a backdrop of technical disruption and innovation, changes in an organization's strategy can have radical implications for its architecture. The organization must find a way to see what effect of any architectural change, before it actually takes place. Doing so will future-proof the enterprise against new innovations and enable business to make the right decision at the right time.
Why you need this
Ready for a Demonstration?
Watch specialized demonstration videos for our solutions
Common
Challenges
Running technology-business impact analysis is a crucial part of an organizations operations, and proactive action must be taken mitigate risk and understand the effect of technology on the enterprise. This is nonetheless easier said than done, and there are several challenges most organizations must overcome. 
Lack of Visibility Over the Bigger Picture

Attempts to create a holistic view of the enterprise architecture landscape are rendered impossible without a central repository.

Inadequate Documentation

Poor and inconsistent documentation of components across the different layers due to inadequate architecture language.

Unclear Links Across Components

An absence of described relationships and dependencies between various architecture components, especially cross-layer links between business architecture and IT architecture.

Ill-Defined Procedures and Processors

A lack of pre-defined artifacts, templates or reports for change impact assessments renders it difficult to recommend actions on potential changes.
Technology-Business Impact Analysis
Discover how SaaS products will change the process of business continuity, and what enterprise architects need to know for the impact on impact analysis
Download now
Technology-Business Impact Analysis in Four Weeks
Inputs
Technology-business impact analysis exercises are reliant on a number of key inputs:
Lists of core enterprise architecture components in the various architecture domains: applications, business capabilities, processes, information objects, technologies.

 

Lists of dependencies between components within specific architecture layers, i.e. between applications components, interfaces and services or software components to servers.

 

Lists of mappings and relationships between components across architecture layers, i.e. between technologies and applications, applications and data, data and processes, applications to processes and capabilities.

 

Lifecycle information on key architecture components including applications, technologies for internal or vendor support roadmap.

 
Centralize Architecture and Impact Analysis Data
Decide the scope of the exercise, establishing the types of impact analyses that the enterprise architecture team is keen to enable
Identify the business questions and concerns that need to be addressed, and which architecture domains are covered
Define key priorities for impact analysis types such as application lifecycle business impact, technology lifecycle business impact, vendor lifecycle business impact, application technology support risk, application operational business risk and strategy change impact
Gather and review available enterprise architecture data, including initial relationships and mapping between elements

Load Data and Identify Cross-Layer Links
Migrate data into the architecture repository in accordance with the established metamodel and define mappings between concepts
Consolidate imported data directly in the architecture repository, defining key relationships between components using intuitive mapping tools such as matrices, relationships visualizations and hierarchies
Bring to light key cross-layer dependencies as a basis for traceability and impact analysis types using reusable templates

Visualize and Analyze Your Change Impact
Create powerful graphics and reports to visualize both bottom-up and top-down impact analysis scenarios
iServer facilitates an array of analysis including strategy change impact analysis on business (top-down) application lifecycle business impact (bottom-up), technology lifecycle business impact (bottom-up), vendor lifecycle business impact (bottom-up) and application technology support Risk (bottom-up)

Communicate the Results
Disseminate

 

analysis

 

and reports to target stakeholders with powerful communication tools

 

that make it possible

 

to

 

easily

 

access

 

and

 

consume information.

 

Tailor navigation and interaction with the impact analysis deliverables to the needs of your stakeholders using role-based navigation pathways and feedback options.

 

Present results and deliver insights to address business questions

,

 

leading to the establishment of an

 

architecture roadmap.

 

Business Outcomes
Over the course of four weeks, the organization can expect to achieve a number of key benefits, including:
A

 

central and governed repository, providing a standardized

 

approach to enterprise architecture

.

 

Increased

 

visibility

 

over t

he relationships and cross-domain linkages between architecture components.

 

Attractive

 

visualizations and reports for impact analysis encompassing bottom-up, top-down traceability.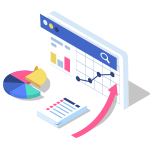 Technology-Business Impact Analysis Business Case
Download a business case outlining the benefits of the Technology-Business Impact Analysis tool.
Get your copy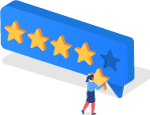 What our Customers are saying
Easy to implement and use. Realizing immediate value.
Before implementing iServer we managed our work on multiple disconnected spreadsheets, powerpoint and Visio diagrams. Our architecture practice had matured to the point that we needed a tool. We had adopted TOGAF as a framework. One of the things that attracted us to iServer was the fact that we could easily import our existing work
Senior Enterprise Architect in the Support Services Sector - read the full review
Read Case Study
Seeing is believing
Take a demo to see how we can transform how your enterprise operates