Enabling Enterprise Transformation
Evolve to Meet the Demands of the Digital Age
In the face of shifting markets, accelerating technology and digital transformation, the modern enterprise must evolve to keep pace with disruptive unicorns and startups.
Vast heterogeneous organizations are full of moving parts that will become disconnected if not carefully orchestrated; managing this sprawling portfolio of process, projects, applications and tools forms the backbone of an enterprise transformation. For the organization to make data-driven outcome-focused decisions at speed, it must align the overarching business goals, standardize procedure and harness deeper insight.
Challenges for the
Modern
Enterprise
Large scale organizations find decision making hindered by poor information and organizational silos. By the time data gathering and researching processes have drawn to a close, the information is out of date. Ultimately, project and technology priorities drift out of alignment with the overarching business strategy.
A sprawling technology landscape, disparate data siloes and a lack of visibility add to the complexity and the necessity for centralized control. Dense, unclear and poorly presented information makes it difficult for the c-level and decision makers to understand the implications of change, slowing process and execution.
All the while small, agile and disruptive competitors are getting to market first, innovating faster and setting the benchmark. Transformation is rendered necessary.
Enterprise Transformation
Enterprise transformation looks at the holistic evolution of the organization as it looks to achieve strategic goals and deliver competitive advantage within a crowded marketplace. It covers strategic portfolio management, enterprise architecture, business process analysis, and governance, risk and compliance
Permeating all aspects of the business, successful transformation involves multiple stakeholders, challenges and business functions. An ongoing process, rather than a onetime event, it should also enable forward thinking, leading to a continuous improvement program that affects the evolution of all processes and the wider technical landscape.
Fast, intelligent and integrated decision making is the result of effective enterprise transformation sits on. It is facilitated by cutting-edge insight which can only be garnered from orchestration, management, visualization and the creation of repeatable internal capabilities, from strategy to execution.
From Strategy to Execution
1
Strategy
Identify objectives, translate them into models and use a common language to articulate strategy
2
Ideation
Harness the expertise of your employees to develop innovative ideas aligned to business objectives
3
Assessment
Evaluate the impact of change to generate business outcomes
4
Execution
Run reports, visualize the impact of projects and track everything with real-time metrics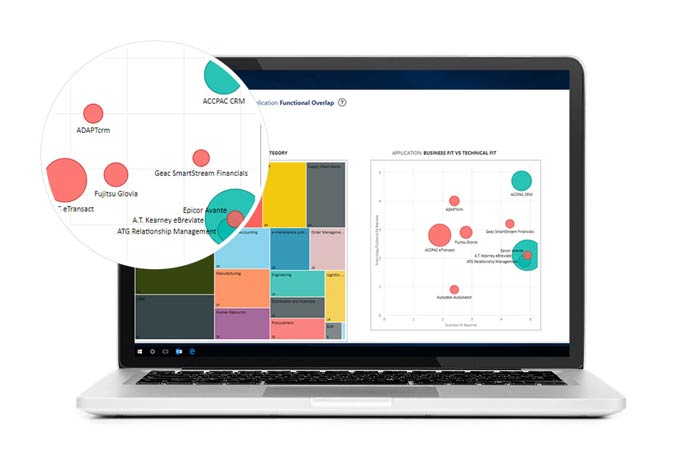 Strategic Planning
Roadmapping
Financial management
Stakeholder management
Outcome driven

Measurable innovation
Business critical solutions
Project discovery
Strategic alignment
UX improvements

Real-time analysis
Intelligent decision making
Prioritization
Data visualization
Business outcomes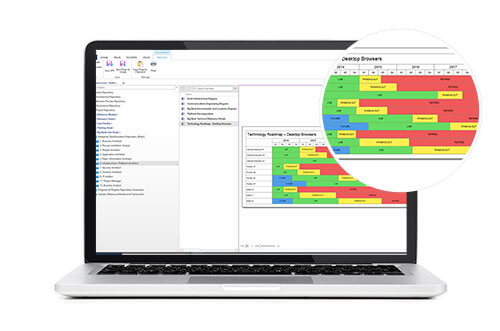 Project delivery
Resource management
Live reporting
Performance analysis
Tangible results
Discover iServer
Successful enterprise transformation is not the result of a single business or IT practice but requires integrated solutions supported by a central collaboration platform. iServer provides a platform to drive strategic change throughout the enterprise
See iServer's Features

iServer orchestrates a range of solutions to help empower your enterprise transformation.

Services
Orbus highly trained and qualified consultants provide an extensive range of professional services to help you drive effective enterprise transformation. Orbus consultants help integrate iServer as a way to orchestrate your organization tools, processes and applications, as well as help you generate leading-edge insights and analytics.
View Services

Online Training
Orbus Online Training, enables individuals and enterprises to upskill and enhance their knowledge via an innovative platform to manage formal, social and experiential learning through a collaborative and structured environment. Training courses are cover all aspects of enterprise transformation including user and administrative courses for iServer customers.
View Training