Transform. Smarter.
Transform Your Enterprise with OrbusInfinity
Unlock next-level enterprise architecture with OrbusInfinity. Enhance decision-making, boost collaboration, align business with IT, mitigate risks, and leverage scalable, secure solutions.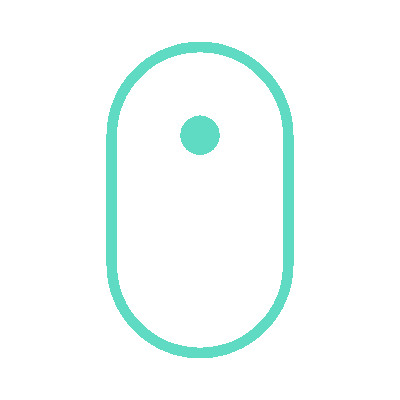 YOUR FAST-TRACK TO VALUE
Unleash the power of your business
OrbusInfinity supports organizations in achieving their business goals. Whatever initiatives you need to architect, we have your back.
Start your enterprise transformation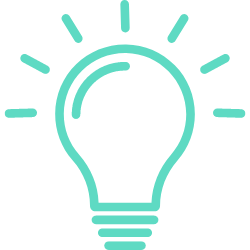 Make better decisions, faster
With an intuitive interface, you can get the right info at the right time and make better, data-driven decisions.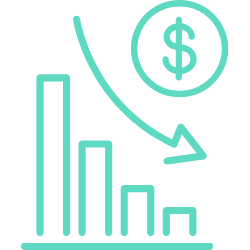 Save costs
Reduce redundant technology, identify cost drivers quickly and free up resources for innovation.

Reduce risks
Full transparency and control means less risk, more certainty in outcomes, and stronger regulatory compliance.
A Unified Platform
Enabling Strategy, Architecture, Process and Portfolio Management Teams
Enhance Collaboration and Communication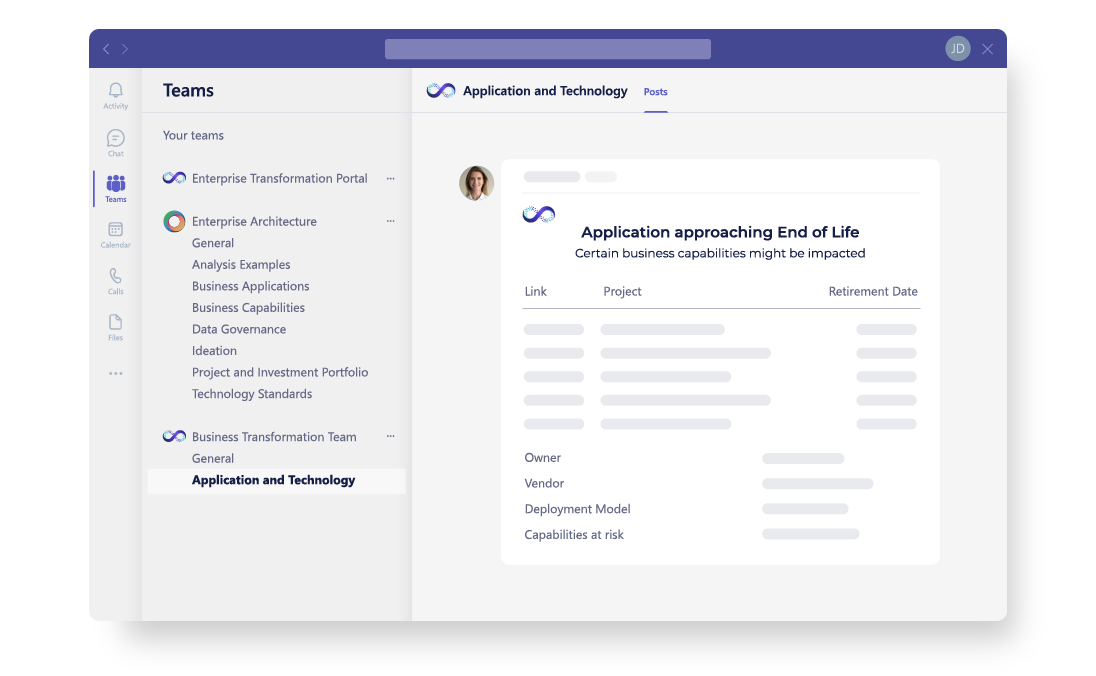 OrbusInfinity provides a shared understanding of the organization's architecture, facilitating effective communication, knowledge sharing, and coordination among stakeholders involved in planning, designing, and implementing transformation initiatives.
Streamline Decision-Making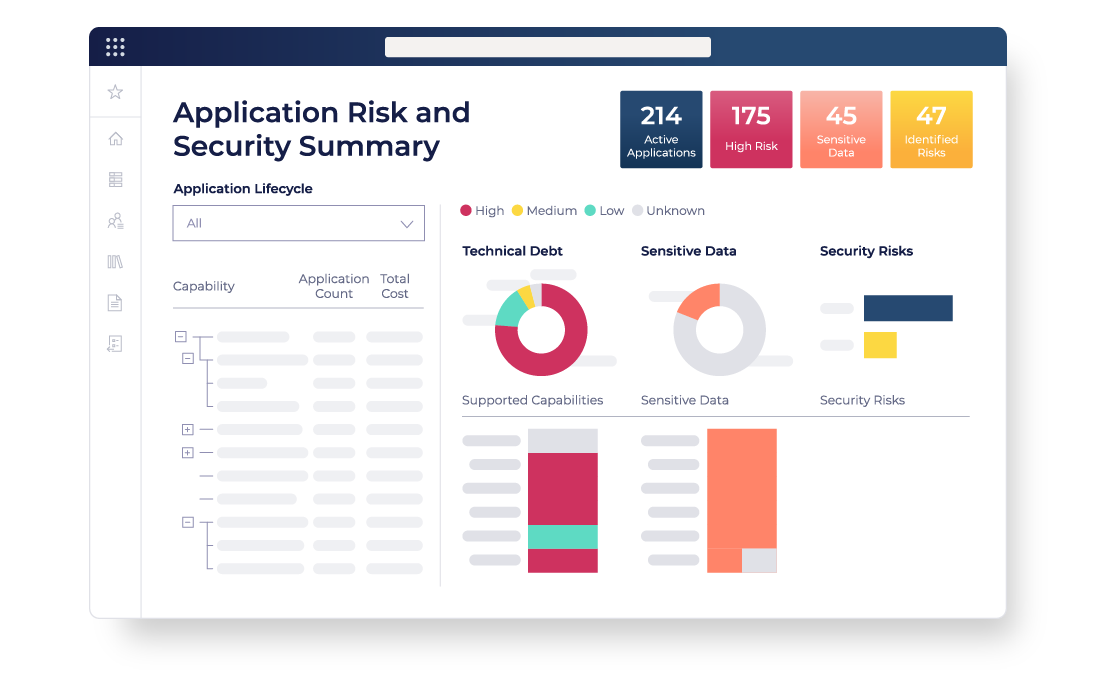 By visualizing dependencies, impacts, and potential risks across various architectural layers, OrbusInfinity enables stakeholders to make more informed decisions, assess potential consequences, and mitigate risks associated with changes or investments in the IT landscape.
Increased Alignment and Business Value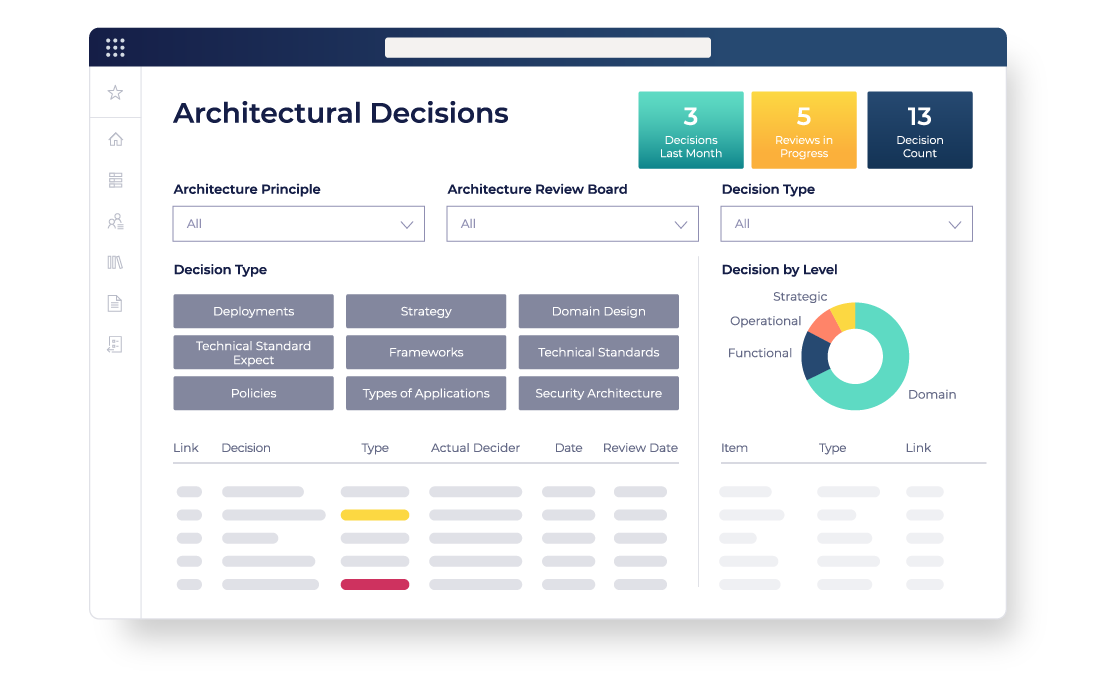 Through a holistic view of the organization's current and target architectures and operating models, OrbusInfinity facilitates strategic decision-making and ensures that IT initiatives are aligned with the goals and direction of the organization.
Increased Agility and Adaptability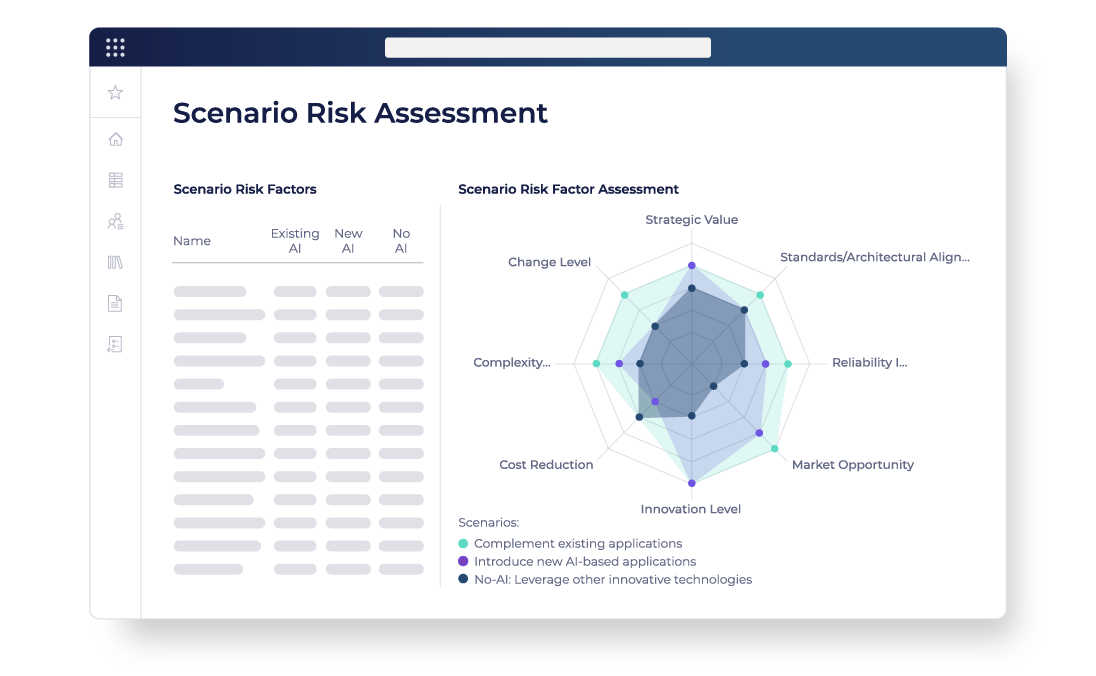 By visualizing the impact of changes on the overall architecture, the tool helps identify the most efficient and effective paths for introducing new technologies, processes, or capabilities while minimizing disruptions.
Efficiency Gains and Controlled IT Costs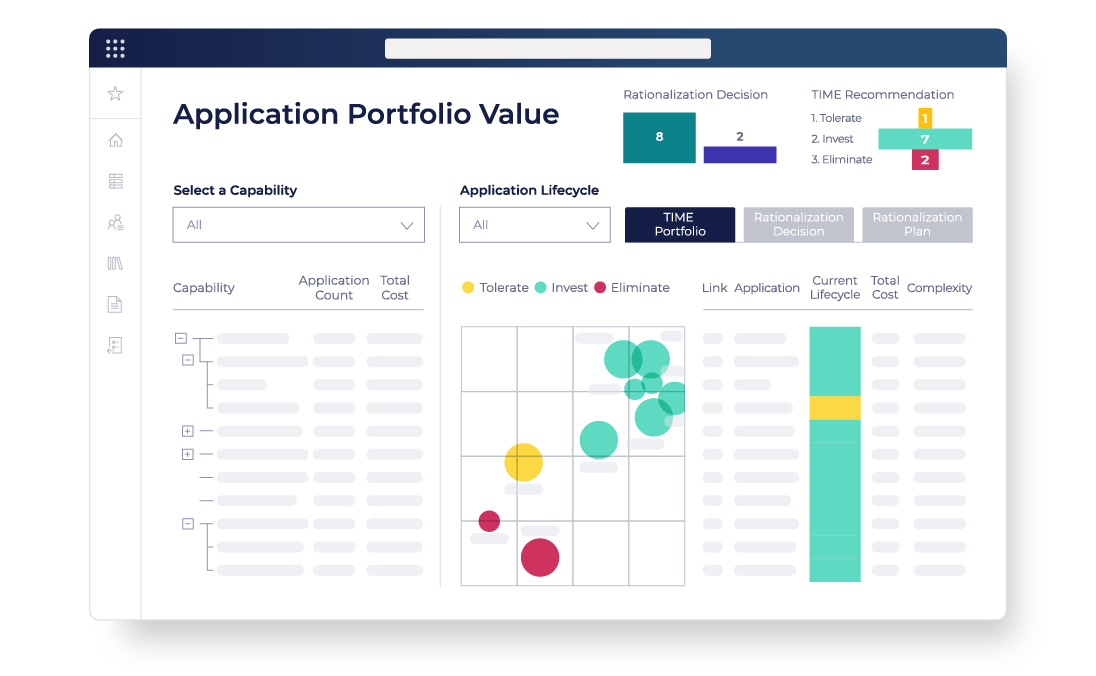 By capturing and documenting the current state of IT systems, processes, and data flows, OrbusInfinity helps identify inefficiencies, redundancies, and opportunities for optimization.
Enhanced Compliance and Governance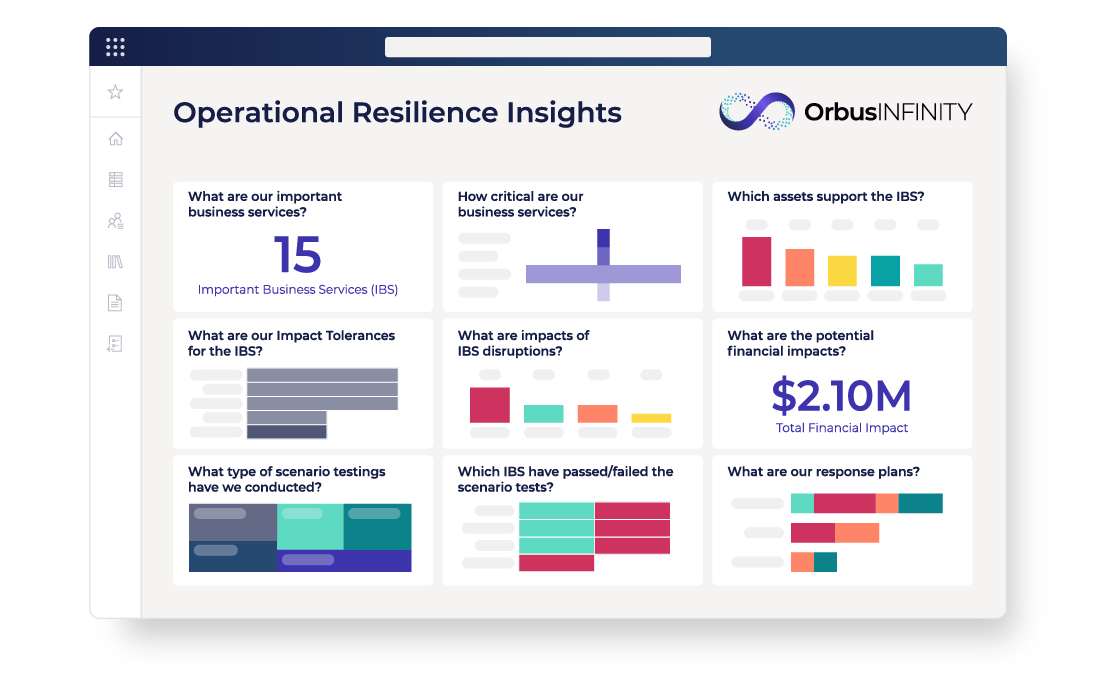 Map relationships and controls between business processes, data, applications, and infrastructure to identify and address compliance gaps, enforce security measures, and demonstrate adherence to relevant regulations and standards.
EST. 2004 AND TRUSTED BY OVER 600 BRANDS GLOBALLY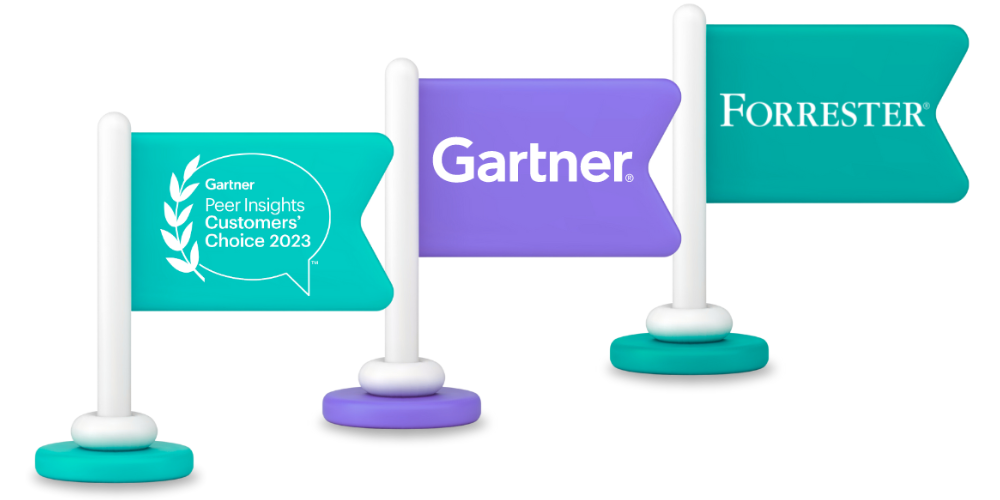 Trusted Leadership
A Triad of Leadership Recognitions
Orbus Software stands tall as one of only three vendors globally to achieve leader status in Gartner Magic Quadrant, Gartner Voice of the Customer, and Forrester Wave. Our relentless focus on customer success and technology excellence sets us apart in the industry, earning us top accolades year after year.
Uncover your IT potential
Comparison table
How are we different?
| Feature | OrbusInfinity | COMPETITOR A | COMPETITOR B | COMPETITOR L | COMPETITOR M |
| --- | --- | --- | --- | --- | --- |
| Strong EA heritage | ✔️ | | ✔️ | | ✔️ |
| Microsoft 365 interoperability | ✔️ | | limited | limited | limited |
| Cloud and hosted versions | ✔️ | ✔️ | ✔️ | cloud mainly | ✔️ |
| Global and local | ✔️ | ✔️ | ✔️ | ✔️ | ✔️ |
| Forrester Wave, Gartner Magic Quadrant and Voice of the Customer Leader | ✔️ | | | | ✔️ |
"For me, OrbusInfinity has become a part of my mindset in my daily work as an IT architect. It is a part of my tool belt, presenting us with opportunities to solve problems in new and better ways. The work we did around the robotic process automation initiative is an example of where OrbusInfinity shines."
GF Forsikring
Thomas Pedersen
Get Started
Unlock Your Enterprise Potential with OrbusInfinity
Ready to transform your enterprise architecture and drive growth? Fill in the form to book a call and learn how OrbusInfinity can be your catalyst for change. Our team will get back to you shortly with tailored insights for your business.