Customer success
CIMB Group
"One of the constant pieces of feedback that I received was that iServer was easy to adopt because of the integration with Microsoft."
Mahendran
Enterprise Architecture Standards & Governance Lead
Use Case
---
Enterprise Architecture
The Challenge
CIMB Group has introduced a strategic business plan that focuses on lower cost and improved efficiency through digital transformation To support their objectives, the Enterprise Architecture team needed to optimize their way of working.
Orbus worked with CIMB to provide dashboards to analyze their specific business capabilities and support them in making business-critical decisions.
CIMB Group is a Malaysian bank operating primarily in the Asia Pacific. The group employs over 40'000 employees across 18 countries.
Supporting Sustainable Financial Returns with Digital Transformation
To support their strategic theme of delivering sustainable financial returns, CIMB Group introduced an increased focus on driving cost and efficiency and digitizing for value, which required digitization across multiple levels.
To achieve this, the group recognized that they need to manage process change and automation as well as move away from a mindset of silos to one of collective accountability for business outcomes.
Enterprise Architecture Provides the Path
CIMB had the basis of an Enterprise Architecture (EA) in place; they were doing many things right. However, all their processes were manual. The enterprise architects were emailing documents, presentations and spreadsheets, making the entire process very inefficient. Something had to change.  
An EA Tool is Essential
The Enterprise Architecture team recognized that they needed to modernize their way of working so they could fully support this digital transformation initiative efficiently and effectively.
CIMB was keen to improve this situation and thus began to search for an EA tool. However, the EA team recognized that they would add no value to the business if they did not handle the project correctly. 
""One of the constant pieces of feedback that I received was that iServer was easy to adopt because of the integration with Microsoft." "
CIMB Group
Mahendran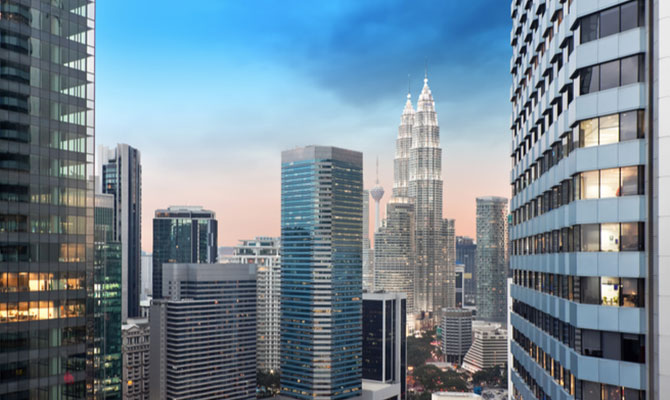 The Result
The success of this plan depended on breaking down silos and instilling collective accountability for business outcomes.
With iServer, they automated their EA processes in their Malaysian headquarters.
Orbus are now working with CIMB to roll out iServer365 across the entire business.

iServer: The Clear Choice
Microsoft Integration
CIMB selected iServer for a pilot run. They liked how they could integrate iServer with Visio, which is key to their operations. They also found a lot of benefit in being able to use Microsoft tools to create documents offline and checking them in later rather than having to be constantly connected to a portal.

Impressive Industry Results

As well as a technical evaluation, CIMB also looked at opinions from leading industry analysts. They were impressed that Orbus had been winners of the Gartner peer insights customers' choice award for several years, and the strong performance in Gartner and Forrester analysis were another big factor.

As a result of the technical proof-of-concept and the positive reviews from analysts and existing customers, CIMB selected iServer as it met all their requirements.

Embedded Across the Organization
To embed iServer across the entire organization and maximize their investment, CIMB trained 70 people across all aspects of the IT workforce. This training created a joined-up, efficient and relevant EA practice across the organization. 

iServer Empowers Every Change
Initially, using EA was enforced as a requirement for IT changes but over time, it became embedded in the culture and now all IT changes get checked into iServer. CIMB sees iServer as a critical business enabler, with each IT department working closely with its assigned architect. 

CIMB was impressed by the flexibility of iServer and, in addition to using the out-of-the-box functionality, they have created bespoke dashboards to show:

Applications mapped to business capabilities so they can quickly identify missing capabilities and duplicate applications

A view of all architecture review board workflows to show reviews that are in progress, held up and approved 

Business views of all countries and channels with the ability to drill down on countries, branches and capabilities to get detailed information 

They are now looking at improving information provided to the audit team by giving them an application portfolio dashboard that will replace manual spreadsheets.

The Future is Cloud with iServer365
iServer is now firmly embedded in the bank's IT culture. The architects record all IT changes in their Malaysian HQ in iServer, which means it is the single source of truth. 

iServer365 Rollout Delivers International Capability
They now plan to roll out iServer365 and their EA practice across their international operations. As a result of iServer365 being hosted in Microsoft AWS, architects in Cambodia, Vietnam and the Philippines will have the same user experience as users in Malaysia. 

As well as rolling out iServer365 to additional regions, the enterprise architects at CIMB will start working with other parts of the business to help them understand and resolve new problems. iServer365 will become even more significant and critical in assisting with decision-making processes across the company.