BUSINESS PROCESS ANALYSIS SOLUTION
Harness the Power of Process Analysis for Growth and Efficiency
OUT OF THE BOX TOOLKITS FOR PROCESS TEAMS
Streamline and optimize your business processes with powerful modelling and analysis capabilities. Gain valuable insights, identify bottlenecks, and drive efficiency to achieve your business goals faster and smarter
| COMMON CHALLENGES WITH BPA | OUTCOMES WITH THE BPA SOLUTION |
| --- | --- |
| Inconsistent and duplicated view of current business processes​ | Standardized mapping of the current process landscape​ |
| Process modeling activity siloed from business stakeholders | Process teams co-creating processes with business owners​; |
| Wastage and bottlenecks across the process landscape​ | Improved operational efficiencies and productivity​ |
| Processes disconnected from strategic direction | Business processes aligned with business strategy and goals​ |
| Blurred view of customer touchpoints and experiences​ | Enhanced consumer satisfaction with optimized customer journeys |
BUSINESS-CENTRIC processes
Maximise business value with powerful process analysis tools
Streamline Your Operations
Identify bottlenecks, eliminate waste, and optimize workflows for enhanced productivity.
Pinpoint inefficiencies and process gaps.
Automate manual tasks and reduce errors.
Streamline communication and collaboration.
Enhance Customer Experience
Delight customers with streamlined processes and personalized interactions
Identify and eliminate customer pain points
Optimize customer journeys and touchpoints
Deliver seamless, personalized experiences
Ensure Regulatory Compliance
Stay compliant effortlessly by identifying risks, implementing controls and monitoring processes
Identify compliance gaps and risks
Automate compliance monitoring and reporting
Ensure adherence to industry regulations
Improve Decision-Making
Make informed decisions with actionable insights derived from data-driven process analysis
Identify trends, patterns, and outliers
Evaluate performance against KPIs
Forecast future outcomes and opportunities

A 'Leader' in the Gartner Magic Quadrant for EA Tools
Named a Customer's Choice with 72% of reviews being 5 stars and 25% being 4 stars
A leader in the Forrester Wave EAMS report
Orbus Software is named a leader in EAM and achieves the highest possible scores in 10 criteria
Business process analysis use cases
Define a common language and framework to document, analyze, and communicate processes across your organization
Standardized Process Modeling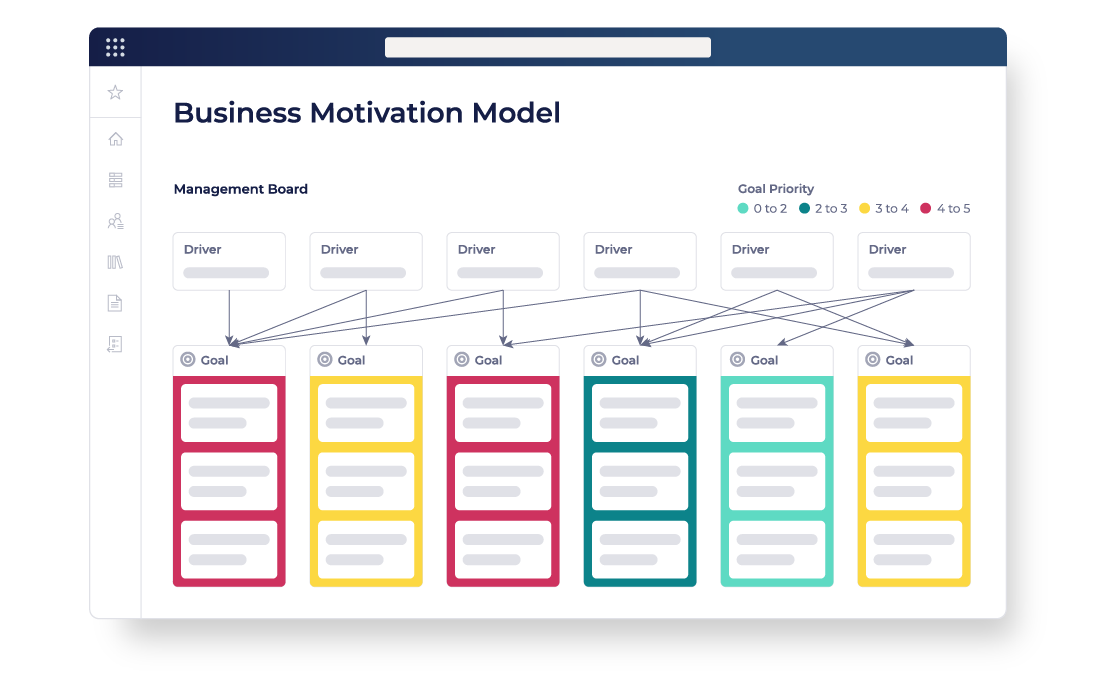 Align to common notation such as BPMN to ensure consistency and interoperability
Establish best practices for process modeling, including naming conventions, symbols, and modeling rules
Develop pre-defined templates to facilitate consistent modeling structures and elements across processes
Share models with process owners and other stakeholders for review, feedback and contribution data
Implement a governance framework to review and validate process models, ensuring adherence to standards
Business Process Analysis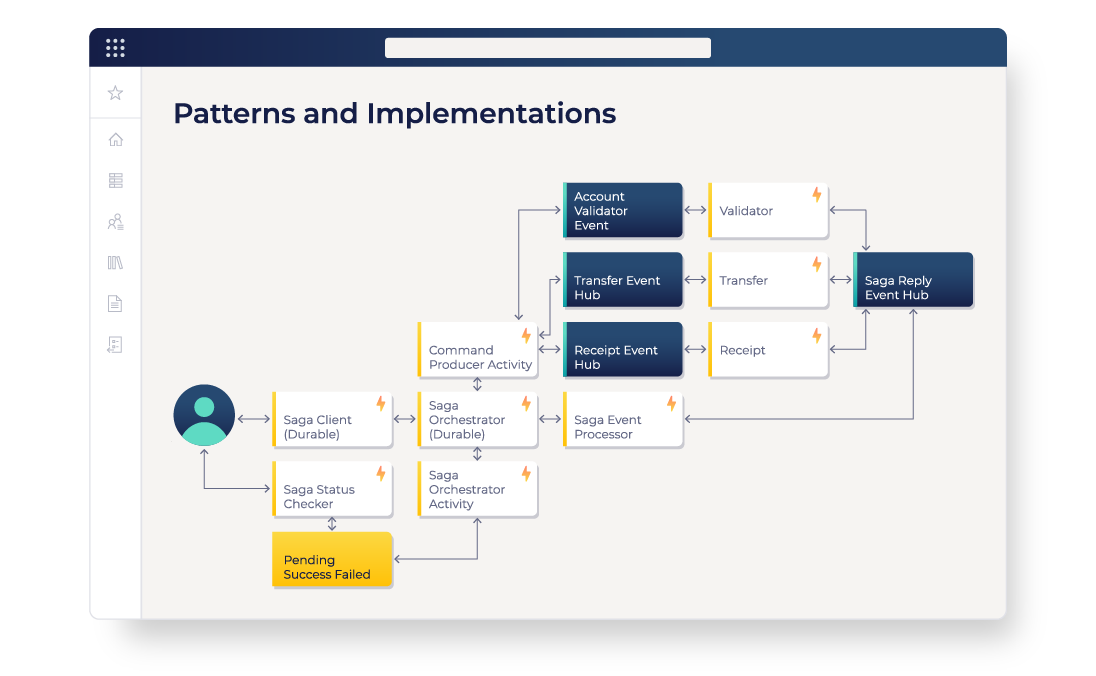 Systematically examine organizational processes to identify areas for improvement and optimize efficiency, effectiveness, and productivity
Collect data and performance metrics related to process efficiency, cycle times, and resource utilization
Identify process bottlenecks, inefficiencies, and areas for improvement.
Analyze root causes and identify opportunities for streamlining and optimization
Value Stream Modeling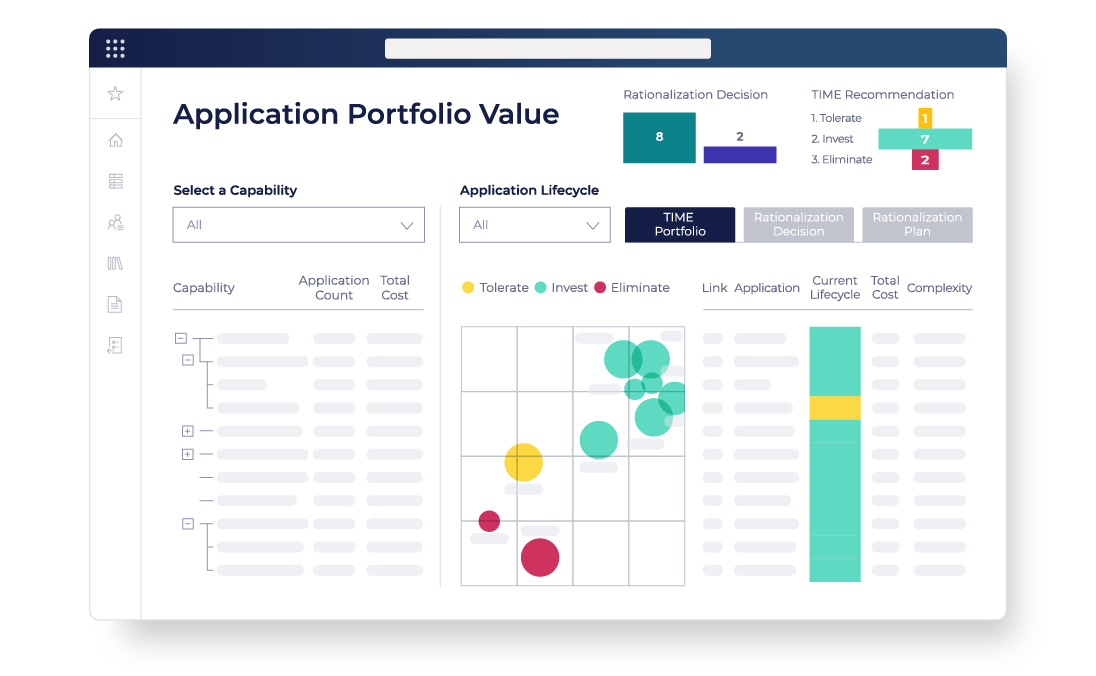 Create visual representations of value streams, identify and eliminate non-value-added activities and streamline processes for maximum efficiency
Identify value stream boundaries and scope.
Map the current state of the value stream, capturing process steps, handoffs, and delays.
Analyze the value stream for waste, bottlenecks, and non-value-added activities.
Design the future state of the value stream, incorporating lean principles and improvement initiatives.
Implement the proposed changes, monitor performance, and continuously improve the value stream.
Customer Journey Mapping
Visualize and understand the customer experience, identify pain points, and identify opportunities for engagement and enhancement.
Identify customer personas and their specific, their motivations and journeys
Map out the stages and touchpoints of their customer journey.
Gather data and insights to understand customer behaviors and emotions at each touchpoint.
Analyze and identify pain points, gaps, and opportunities for improvement.
Design and implement changes to optimize the customer journey and enhance overall experience.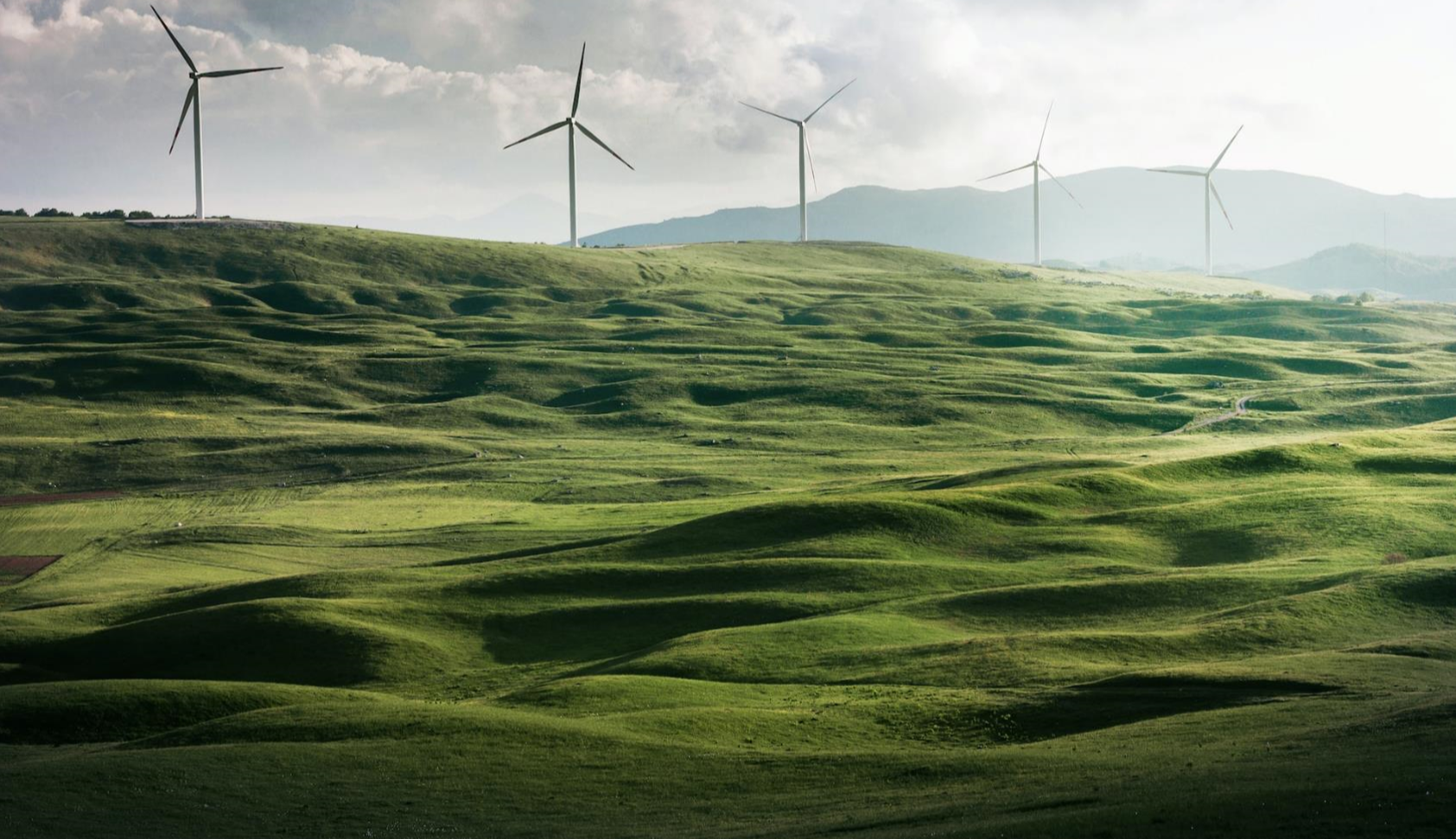 Business Process Success Story
How SmartestEnergy improved the engagement between business and architecture
OrbusInfinity allows SmartestEnergy to have a better overall view of the business

business process Resources
Find resources that can help your digital future
Our customers have spoken