BBC Worldwide (BBCWW), the commercial arm of the BBC, is a fast-growing global media and entertainment company.
---
In 2011 the recently established Enterprise Architecture (EA) team began to consider options for replacing their current EA tool, as part of a wider initiative to document their architecture and raise the EA maturity of the organization.
The Challenge
In order to meet their objectives, it was essential that the EA team had access to a collaborative modelling tool to document and communicate all aspects of BBCWW's architecture and support the various projects that were in place to increase the organization's EA maturity. Previously the team had purchased another market-leading EA tool, however it became clear over time that there were a number of areas in which the tool failed to meet their fundamental needs.
Issues with the EA Team's Original Tool:
Lack of a central architecture repository: this was essential because they needed to bring together all the silos of EA information and ensure a single source of truth. This also hindered the team's ability to collaborate.
No methodology for developing enterprise architectures: the current tool provided no methodology, framework or guidance to assist the EA team in developing the BBCWW's enterprise architecture.
No support for modelling standards or notations: the tool provided only generic support for modelling notation or standards, meaning there was no way of ensuring consistency and common understanding across all models.
It only provided a systems overview: the current tool only allowed the EA team to document from a system's perspective; there was insufficient capability to model other perspectives of the organization such as "business", "data" or "information" architectures.
Selecting iServer
As a result of the above issues, in early 2011 the EA team began evaluating potential solutions to replace their existing EA tool and deliver the level of support they needed to meet their objectives.
In August of 2011 they evaluated Orbus Software's iServer, an EA repository and collaborative modeling environment developed for MS Visio and Office practitioners. Following a brief evaluation period, in which many of the Gartner Magic Quadrant 'Leaders' were considered, BBCWW entered into a month-long "proof of concept" trial, during which iServer met all the success criteria given for a new tool. In November 2011 BBCWW invested in iServer as their tool of choice.
Solve your Challenges
The Results
Six months after the implementation of iServer, Mark Brincat, Senior Enterprise Architect at BBCWW, has identified a number of key benefits that iServer has delivered:
Architecture viewpoints easily documented and shared with the wider community. The central repository allows the EA team at BBCWW to catalogue a collection of viewpoints that can then be easily shared and distributed to a wider community. This means that there is greatly improved visibility of the documented EA and also feedback and 'buy-in' from the various Stakeholders in different parts of the organization.
A shorter learning curve and faster productivity. As iServer utilizes existing Office automation products (Microsoft Visio and Excel) it allows team members to quickly 'skill up' in using the toolset. This familiar working environment has meant quicker output, fewer mistakes and improved productivity for the team as a whole.
Ability to extend the meta-model and customise attributes with no development effort. The ability to extend the "out-of-the-box" meta-model and alter its attributes has allowed the EA team to quickly and easily customize iServer and capture metadata without the need to seek additional investment in a technical resource.
Ability to report and create views quickly without any development effort. iServer 's intuitive reporting allows the EA team to create views and reports on the fly – meaning the team does not lose momentum.
Discover iServer
Why iServer?
A central repository for all EA documentation. iServer's powerful central repository provided a single central storage point for all of BBCWW's EA documentation, including Visio diagrams and information held in Office documents (Word, Excel and PowerPoint).
'Componentization' of Visio shapes. iServer stores the shapes in Visio diagrams ("detail within the detail") as individual repository objects for reuse, analysis and reporting.
Ease-of-use and deployment. iServer's seamless integration with the familiar Visio and Office interface means that it requires a very small learning curve. The EA team were up and running within a day of deployment.
The Open Group Architecture Framework (TOGAF) "Out-of-the-Box" solution. iServer's comprehensive support for TOGAF comes in the form of a pre-configured repository structure that reflects TOGAF's Architecture Development Methodology (ADM) and all the necessary stencils and documentation templates needed for the EA team to implement the framework.
BPMN 2 notation support. As part of the iServer solution Orbus provided a BPMN 2.0 Visio stencil and template meaning the EA team could document process models according to the de facto notation standard.
Flexibility. MS Visio's diverse set of stencils, together with the large number of templates available in the TOGAF 9 solution, meant that iServer allowed the EA team to document all aspects of BBCWW's enterprise architecture
Investment Level. Due to the fact that Orbus leverages current investment in MS Visio, Office and SQL, they were the only vendor evaluated who was able to offer a solution at a price point within BBCWW's budget.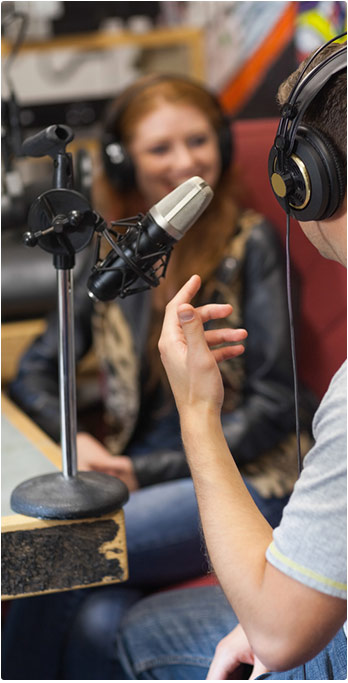 Book a Demo