iServer → OrbusInfinity
iServer is changing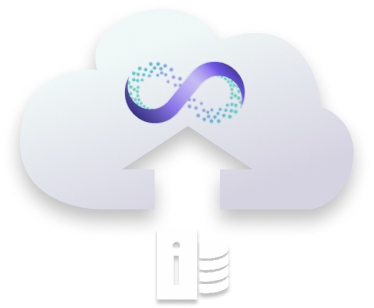 iServer HOSTING
Important changes are coming
Our hosting service for iServer will end on December 31 2024, and maintenance for perpetual licenses will end on December 31 2025.
⏳ iServer hosting ends in:
"OrbusInfinity is already leading the pack when it comes to platforms that help our customers transform smarter.
We're rapidly building on this success with new investments and capabilities. With the announcement of these changes, we're offering transparency into our plans for both products. While migrating to cloud will be right for most, we'll continue to champion and support iServer as the trusted solution for organizations in select markets and sectors who must deploy applications on-premises.
We're tremendously excited by the value OrbusInfinity is bringing to those customers who have already migrated, and we're even more excited to show those still considering migration what you can do with OrbusInfinity."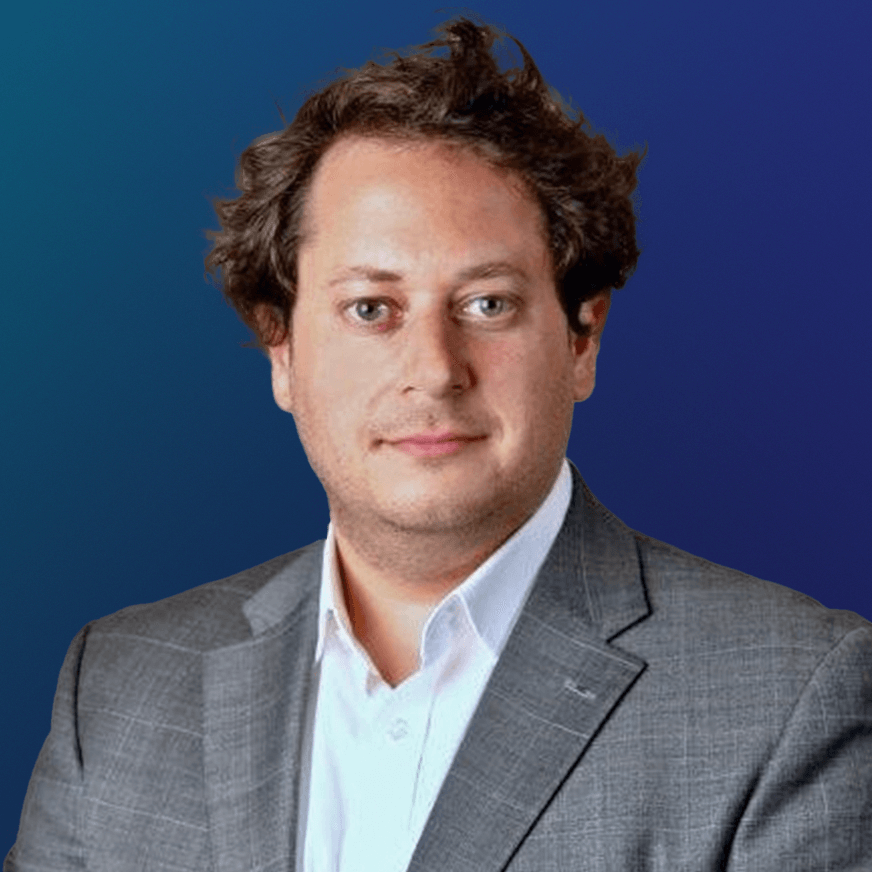 Oliver Hecquer
Chief Customer Officer
Important Update
What does this mean for existing iServer customers?
📝 We will no longer provide a hosting service for customers of our on-prem enterprise architecture solution, iServer, after Dec 2024. 
📝 Maintenance support for iServer perpetual licenses will end at the end of 2025. After this, iServer will be supported on a subscription-only basis.
📝 Cloud-ready customers should work with us to plan their migration to OrbusInfinity, our cloud-native platform delivering our latest R&D innovation.
Note: iServer will continue to be supported for subscription, on-prem customers. We want to ensure a seamless experience for all our customers, and our team is here to offer advice and migration support that meets the needs and goals of your business.
iServer → OrbusInfinity
Timeline
July 2020
Dec 31 2024
Dec 31 2025
January 1 2026
Global launch of OrbusInfinity
Orbus hosting service for iServer ends
iServer on-prem maintenance ends
iServer Support continues for subscription license holders
The migration path
The process of migrating your data and users to OrbusInfinity is easier than you might think
Assisted by automation tools that minimize heavy lifting. The entire process is overseen by an expert Orbus Consultant, fully conversant in both iServer and OrbusInfinity, and knowledgeable of the key business challenges that customers face.
Expert insight
Hear from Jessica, our Head of Professional Services:
Act today
Why migrate to the cloud?
"By 2025, Gartner estimates that over 95% of new digital workloads will be deployed on cloud-native platforms, up from 30% in 2021."
So, now is the time to act. Our cloud-based enterprise transformation platform, OrbusInfinity, enables organizations worldwide to successfully manage complex change and close the void between strategy and execution.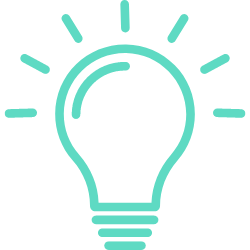 Rapid Innovation
OrbusInfinity is advancing rapidly with R&D for next-gen architecture and AI-driven enterprise transformation.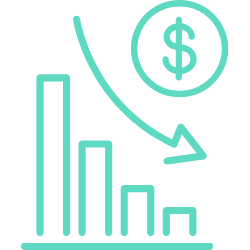 Reduce overheads and Total Cost of Ownership (TCO)
Everything you need, with no infrastructure footprint.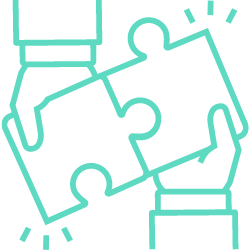 Scale and integrate effortlessly
Effortlessly add users, solutions and off-the-shelf integrations as you grow.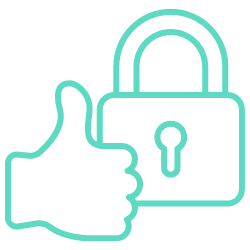 Enhanced reliability and availability
Benefit from enterprise-grade cloud security tools and certificates (Azure: 2000+ certificates).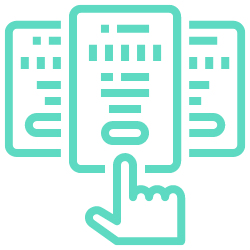 Subscription pricing model
Avoid large upfront costs for additional solutions/capabilities.
Comparing Platforms
iServer vs. OrbusInfinity: A Detailed Comparison
Dive deep into the features, benefits, and differences between iServer and OrbusInfinity with our comprehensive PDF guide.
Customer Spotlight
Hear it first-hand
Learn how one of our customers migrated to OrbusInfinity:
Since 2021, more than 150 customers have successfully migrated to OrbusInfinity. The process has been iterated and engineered to get you live in the cloud in days or just a couple of weeks, not months. Purpose-built automation tools ensure rapid and high-integrity data migration, with the entire process guided by our expert consulting team with deep knowledge of both products. A dedicated onboarding manager will oversee the migration logistics, while also supported by your Customer Success Manager, who will stay with you following go-live to ensure you maximize ongoing value with OrbusInfinity.
Understandably, there is no "one size fits all". Specific migration timelines are influenced by data and technical readiness, user community size, and your plans and objectives for using OrbusInfinity. We do everything we can to ensure a painless and efficient process, which many organizations complete in days or weeks, not months. Prior to migration, we work with you to fully understand your needs and requirements, so you have complete upfront clarity of the required process and effort.
We understand that some of these changes will raise questions about current and future costs. We're offering a number of special incentives and additional pricing flexibility in the near term to help customers smooth the transition to OrbusInfinity. Your Account Manager will be able to explore options with you and will ensure you have a clear and fair proposal to migrate to OrbusInfinity and to realize the significant additional value it offers.
Historically, Orbus offered a hosting service to ensure Cloud-only and Cloud-first organizations had a way to access the iServer platform, which was built for on-prem deployment. With OrbusInfinity, we provide a market-leading and built-for-cloud offering that promises a far better user experience than hosted access to iServer. At the same time, iServer remains available and fully supported for high-security organizations and other select markets who are as yet unable to work in the cloud.
Orbus is committed to ensuring continuity of our partnership, either in the cloud or on-prem where needed. Wherever possible, our recommendation will be to migrate to OrbusInfinity, which ensures access to the latest innovation in the cloud. Where this is not possible, hosted customers have the option to utilize their existing licenses for an on-prem deployment of iServer. Speak to your Account Manager to find out more.
Maintenance for iServer Perpetual license holders will end on December 31, 2025. From January 1, 2026, only subscription license holders will be supported on iServer. It is important to note that existing iServer subscription customers will be fully supported beyond this date, and iServer customers who are unable to migrate to OrbusInfinity may purchase subscription licenses to ensure continuity of support and updates. Unsure if you are a perpetual or subscription license holder? Contact your Account Manager.
Most customers will find it advantageous to migrate to OrbusInfinity. That said, for those unable to migrate to cloud (select customers and markets), iServer remains a fully supported product. It is important to note, however, that iServer will only be available for on-prem deployment after December 31, 2024; and only on a subscription basis after December 31, 2025.
Beyond the benefits of cloud, hundreds of customers are choosing OrbusInfinity because of the market-leading capabilities it offers - and it won't stop there. Orbus is investing deeply in an accelerated innovation roadmap to support the next generation of transformation challenges with AI, visualization, and enhanced data management. Talk to your Account Manager for the latest view of our mid-term roadmap.
Start by thinking about the data and content you currently have in iServer. What's important? What's working well, and what would you like to revisit?
OrbusInfinity brings new capabilities and opportunities. As such, many customers take migrating as an opportunity to refresh their focus and ways of working.
That could mean simplification of your templates and metamodel in line with our best practices; a greater focus on reporting and dashboards, or streamlining of content.
Whatever you're facing, we've taken hundreds of customers through migration already, and we're here to help you.
Our global Account Management team stands ready to support you as you navigate this journey with us. Whether it is to see and understand OrbusInfinity in more detail, or to chart your commercial path, contact your Account Manager for any questions you may have.
OrbusInfinity
A leader in Enterprise Transformation
Don't take it from us
Hear from customers that have already migrated from iServer to OrbusInfinity
OrbusNexus
Ask our community
Post your migration questions and learn from fellow customers and community members on OrbusNexus.
Blog
Read more about our cloud approach
Explore insights, strategies, and success stories from Orbus Software's latest blogs