Business Process and the Customer Experience
About this Resource
Companies should apply a customer experience approach to their business processes leading to happier and more loyal customers that spend more and are more likely to recommend your company elsewhere.
In this white paper, Craig Reid introduces the fundamentals of how business process and the customer experience work together. It is intended as a practical guide for Business Analysts or managers to quickly understand the concepts of customer experience management, and how to improve business processes using 'outside-in' thinking.
The paper considers the difference between the customer experience and the process, why a customer experience approach is critical and how to improve the Customer Experience Management using the Customer Experience Management (CEM) Method.
Already a Member? Sign in here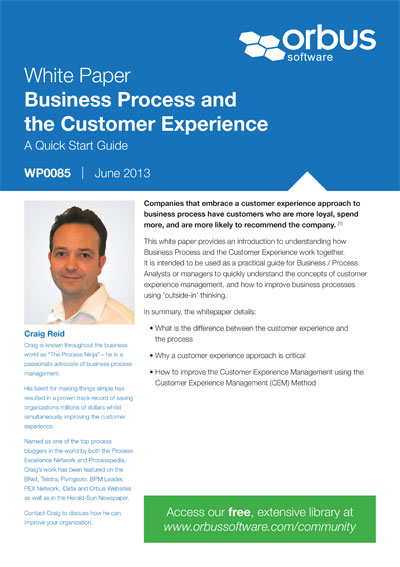 Our website uses cookies to improve your experience on our site. By using our website you consent to the use of cookies.