Does it matter which Architecture Framework we use?
About this Resource
Architecture Frameworks lie at the heart of EA work, however there remains a great deal of confusion surrounding the subject. While different architects prefer one framework over another they don't often make their selection criteria explicit.
Why and how do we choose an architecture framework and does it matter which one we choose and use?
In this paper, Roger Evernden explains why frameworks are important and shows how the frameworks we choose have an impact on our success. He also provides some criteria that should be used when making a selection and explains why architects can benefit from using multiple criteria at once. 
Already a Member? Sign in here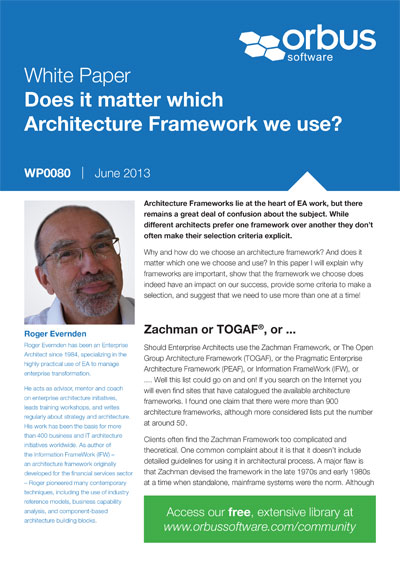 Our website uses cookies to improve your experience on our site. By using our website you consent to the use of cookies.