iServer for the Financial Services Sector (Middle East & North Africa)
About this Resource
iServer is a leading Business Transformation platform that is used by hundreds of organizations around the world to translate their business strategy into actionable results and help them bridge the gaps between both business and IT.
iServer's seamless integration with the full Microsoft Office Suite, leveraging Visio as its modeling environment, and Office and Excel for document management makes it the easiest-to-use and the most widely adopted solution in the market. The platform's maturity, flexibility and stability enables it to be best fit choice for the financial services industry.
Find out why a number of the top companies in the financial services sector in the Middle East and North Africa selected iServer as its EA tool of choice in this free brochure.
Already a Member? Sign in here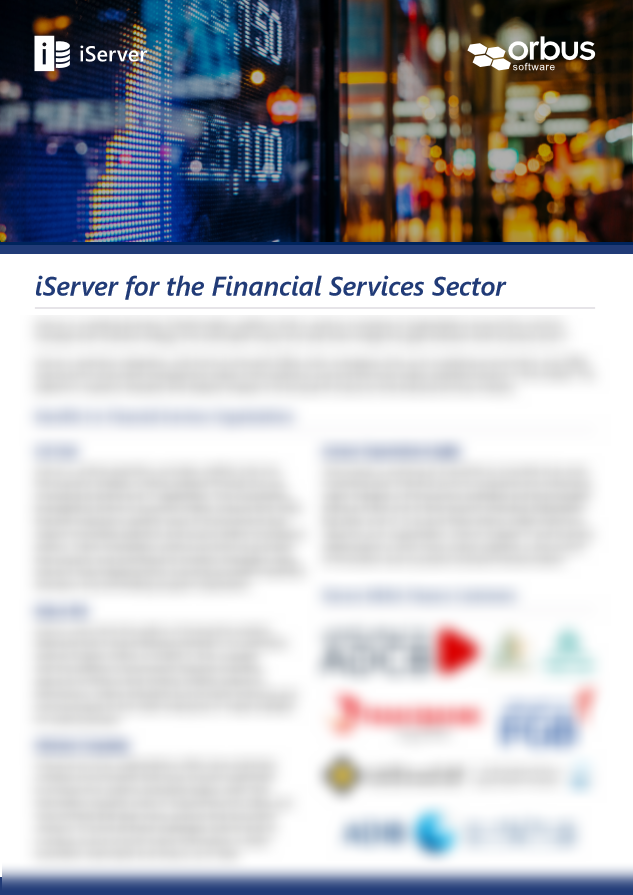 Our website uses cookies to improve your experience on our site. By using our website you consent to the use of cookies.