Quick Reference Guide ITIL Service Design
About this Resource
ITIL is the well-known set of practices for IT service management (ITSM) that focuses on aligning IT services with the needs of business.
Businesses require that their services deliver fair and true value. Consequently, it requires that these services must be designed to achieve these business objectives.
Service Design uses the strategies published by Service Strategy into a plan for delivering the business objectives.
ITIL Service Design provides: • Guidance for the design and development of services and service management practices • Design principles and methods for converting strategic objectives into portfolios of services and service assets.
This Quick Reference Guide provides a summary of the Service Design lifecycle for Information Technology Infrastructure Library, more commonly ITIL. The information contained is derived from the Axelos ITIL Foundation Handbook and supplemented from the ITIL Service Strategy Lifecycle publication. The document is based on ITIL 2011.
Login to continue reading or register to download the guide.
Already a Member? Sign in here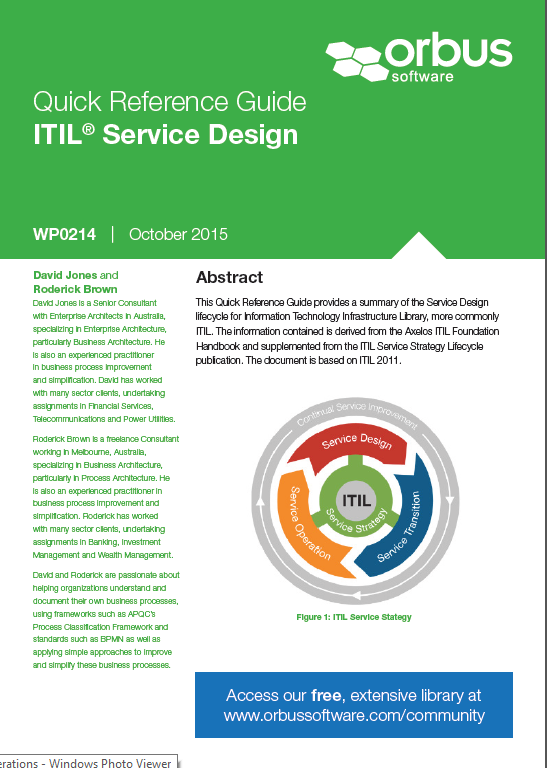 Our website uses cookies to improve your experience on our site. By using our website you consent to the use of cookies.