SAP Blueprint Accelerator
About this Resource
The SAP® Blueprint Accelerator is an extension to iServer and delivers a collaborative modeling environment and analysis tool for creating optimized Business Blueprints for SAP implementations and updates.
With the iServer SAP Blueprint, the aim is to help business teams overcome the challenges they encounter during SAP implementations, such as the lack of central store for SAP business requirements, the lack of common language for SAP models, and the lack of verification of business requirements by process owners and subject matter experts.
Download the flyer below to see the key features and all the benefits the SAP Blueprint Accelerator can offer your organization.
Already a Member? Sign in here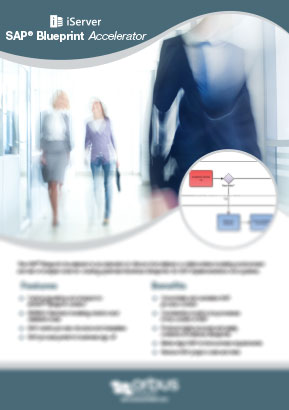 Our website uses cookies to improve your experience on our site. By using our website you consent to the use of cookies.