OrbusInfinity
Reinsurance
Gain visibility into organizational data and ensure adherence to regulatory requirements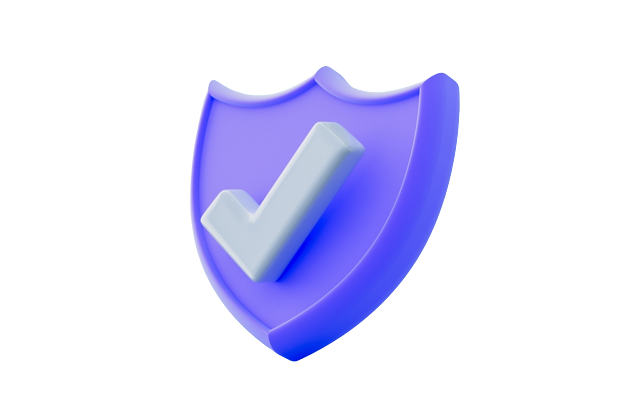 Introduction
The reinsurance sector acts as a safety net for insurance companies
However, when you take a closer look into these complex environments, you will typically find legacy system debt, disorganized data, out-of-date operations, and a lack of visibility into standard company process flow.
OrbusInfinity is here to enable your organization to modernize and transform, becoming more efficient and achieving greater visibility within the organisation than ever before.
With a holistic perspective on your company's architecture covering every operational aspect, Orbus empowers you to tackle risks, navigate a complex regulatory landscape and uphold compliance.
OrbusInfinity enables you to bridge the gap, transforming complexities into streamlined operations, and creating synergy across all domains.
Meet OrbusInfinity
A unified platform e
nabling Strategy, Architecture, Process and Portfolio Management Teams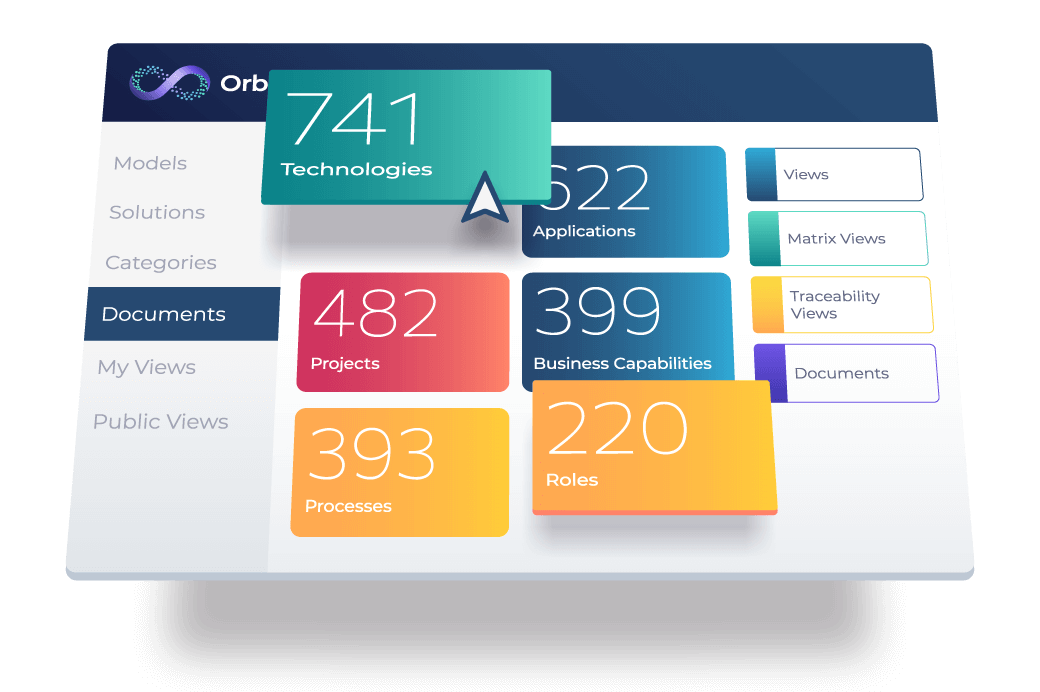 With customized solutions, reinsurers can streamline their processes, manage their data with ease, and integrate new technologies with legacy systems seamlessly. By addressing these challenges head-on, reinsurers can improve their operational efficiency, protect sensitive customer data, and ultimately deliver exceptional customer experiences that keep them ahead of the competition.
Reinsurance
How OrbusInfinity will benefit you
Compliance & Risk Navigation
Identify compliance gaps and mitigate compliance risks
Document and monitor compliance-related information
Demonstrate adherence to regulatory standards
Map compliance controls and requirements directly to their architectural components
Manage your Application Architecture
Enhance your organization's ability to make informed decisions about technology investments with a centralized view of IT assets, associated costs, and alignment with business goals
Seamlessly integrate new technologies with legacy systems
Import existing application data from Excel and ITSM systems to create a central inventory
Enrich your application data by sourcing data from stakeholders across the organization
Map interdependencies with other applications, capabilities and processes
Provide a range of application insights to support portfolio management and roadmapping activities
Effectively Manage your Data
Define the structure, data and attributes of data entities within your organization
Ensure data consistency, quality, and accuracy across different systems
Establish data governance frameworks, policies, and standards that guide your organization's data-related practices
Ensure your data landscape is supported by and aligns to your technology infrastructure, now and in the future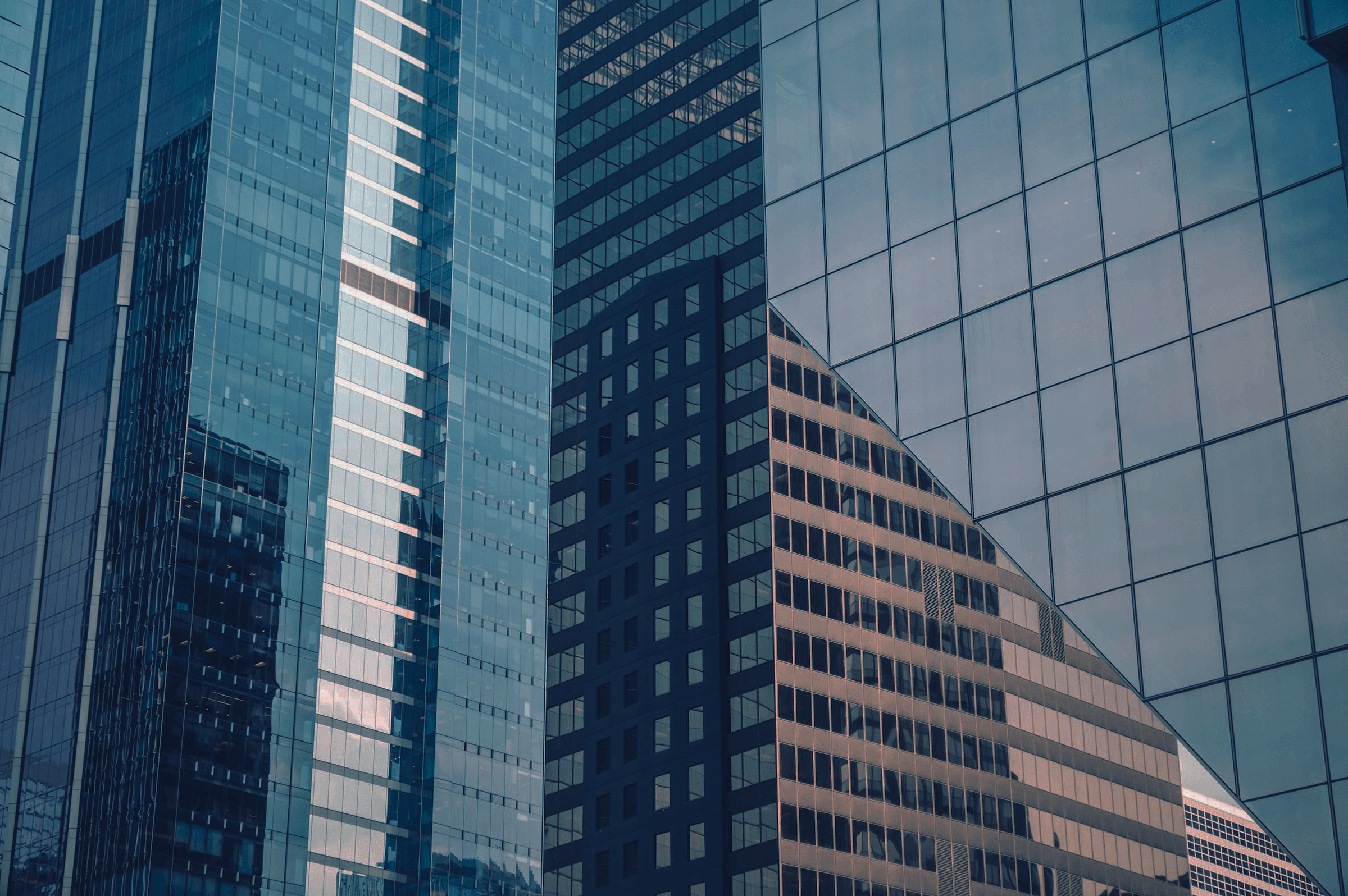 CUSTOMER SUCCESS STORIES
Just Group
Discover how migrating to OrbusInfinity has empowered Just Group to better manage technical debt, make smarter investments, and achieve improved operational resilience.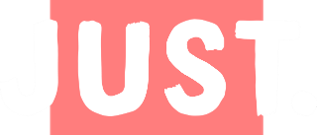 Key features
Why OrbusInfinity aligns perfectly with Pharma-Manufacturing needs
Central EA Repository
OrbusInfinity's centralized repository is the keystone to your Enterprise Architecture (EA) landscape. Shape change initiatives with a comprehensive understanding of dependencies and potential conflicts.
Integrations and Connectivity
Seamlessly build your EA model using REST API and integrate with third-party systems. Enhance your data inventory and obtain deep insights.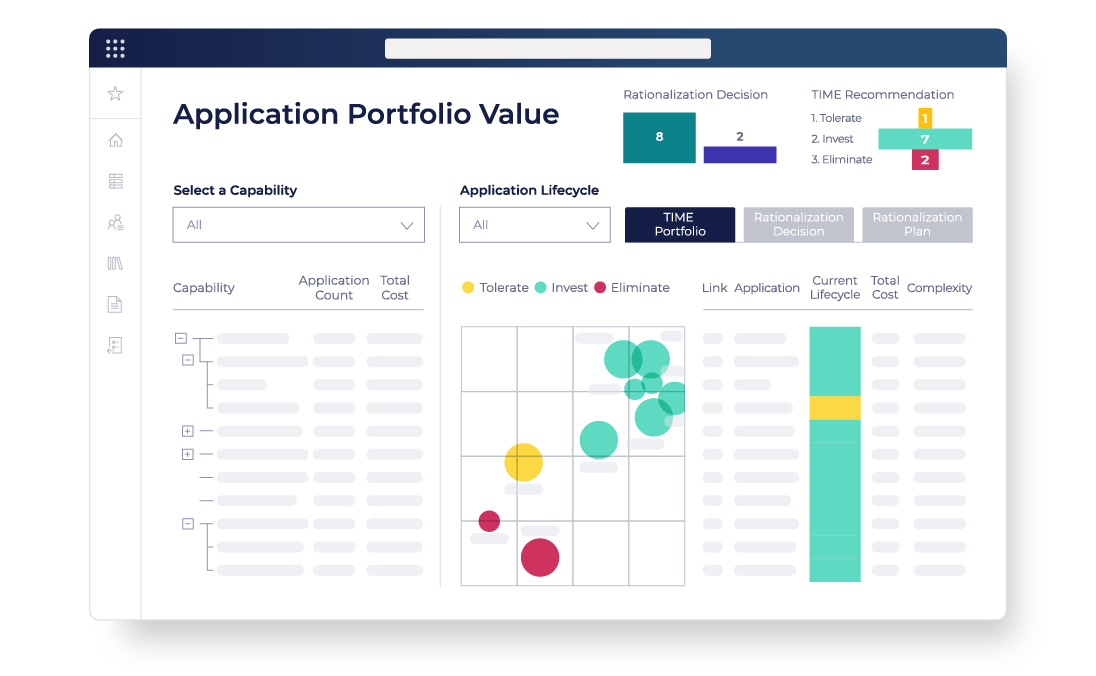 Solutions and Accelerators for IT Portfolio Management
Leverage toolkits tailored for IT Portfolio Management. Identify and eliminate minimal-value tech and map attributes for robust decision-making.
Enforcement of Standards
Maintain a consistent EA model. Whether adhering to specific notation or broad frameworks, ensure compliance with key industry standards.
Collaboration and Co-Creation
Engage stakeholders with integrated tools like SharePoint and Teams, encouraging them to contribute and co-create.
Analysis and Visualization
Address stakeholder queries and elucidate relationships across departments with auto-generated visualizations.
Book a demo today
Embark on a journey of enterprise transformation that promises not only regulatory compliance but an enhanced user experience