TRANSFORM . SMARTER
OrbusInfinity – Enterprise Transformation Platform

EST. 2004 AND TRUSTED BY OVER 600+ BRANDS GLOBALLY
YOUR FAST-TRACK TO VALUE
Unleash the power of your business
OrbusInfinity supports organizations in achieving their business goals. Whatever initiatives you need to architect, we have your back.
Make better decisions, faster
With an intuitive interface, you can get the right info at the right time and make better, data-driven decisions.
Save costs
Reduce redundant technology, identify cost drivers quickly and free up resources for innovation.
Reduce risks
Full transparency and control means less risk and more certainty in outcomes and stronger regulatory compliance.
A unified platform
Enabling Strategy, Architecture, Process and Portfolio Management Teams
OrbusInfinity provides a 'North Star' for transformation teams and executives to confidently manage Enterprise Transformations. It enables architecture teams to collaborate with a wide range of business stakeholders to generate a Digital Blueprint of the Enterprise, enabling exceptional strategic decisions based on a unified view of the business, now and in the future.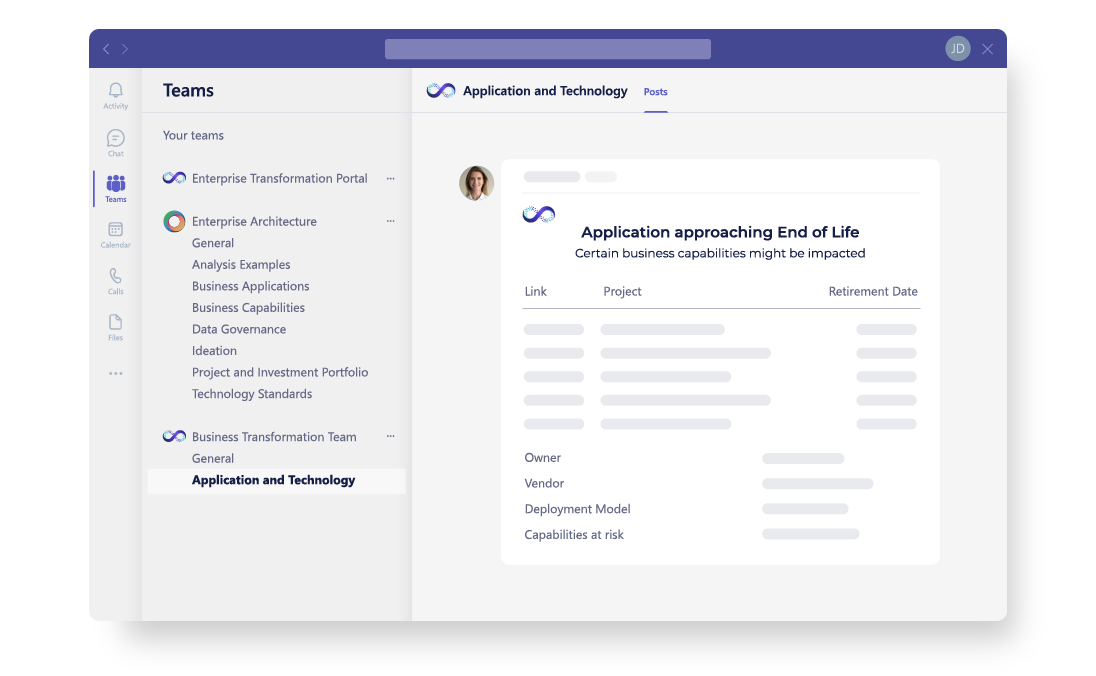 Enhance Collaboration and Communication
OrbusInfinity provides a shared understanding of the organization's architecture, facilitating effective communication, knowledge sharing, and coordination among stakeholders involved in planning, designing, and implementing transformation initiatives.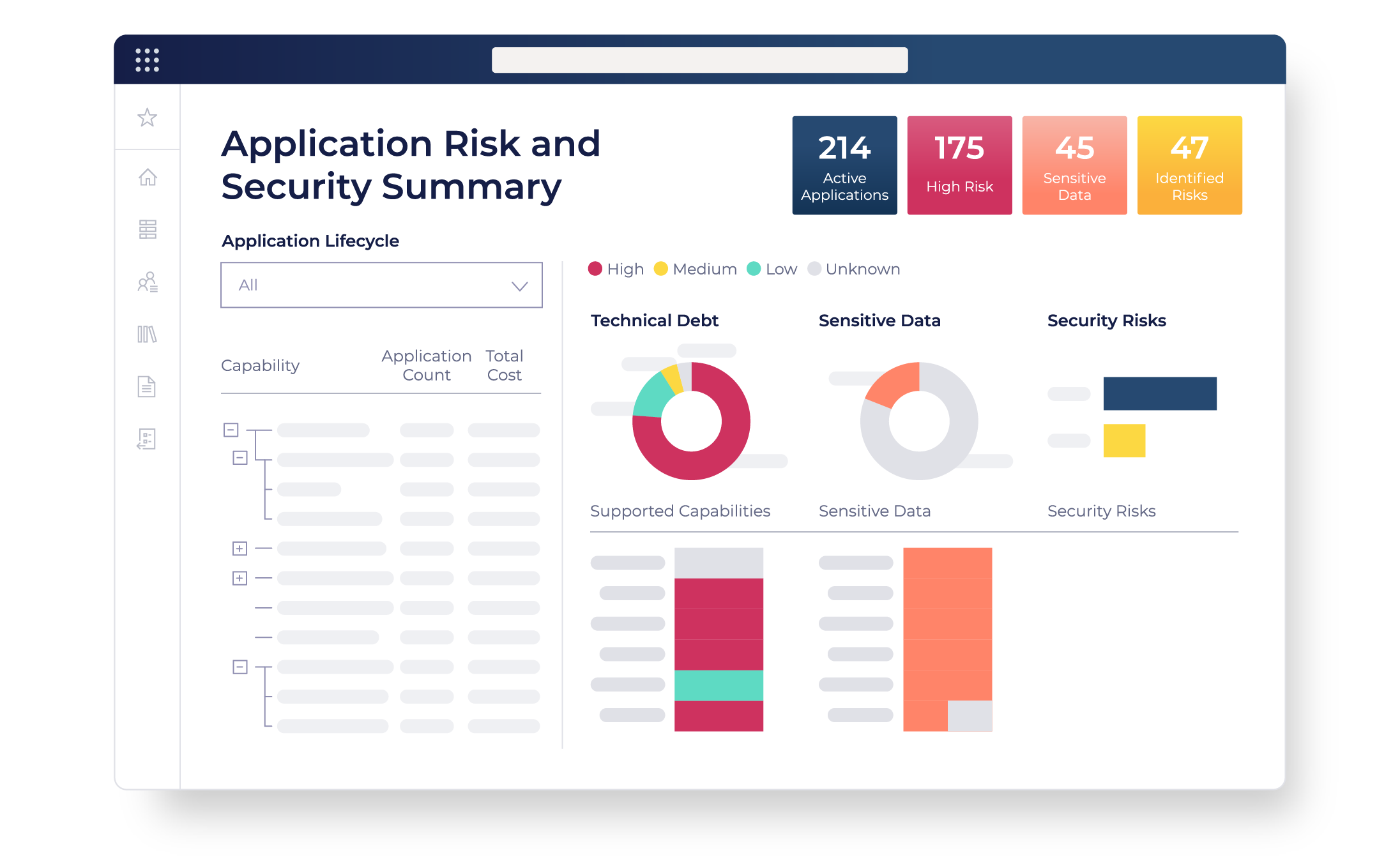 Streamline Decision-Making
By visualizing dependencies, impacts, and potential risks across various architectural layers, OrbusInfinity enables stakeholders to make more informed decisions, assess potential consequences, and mitigate risks associated with changes or investments in the IT landscape.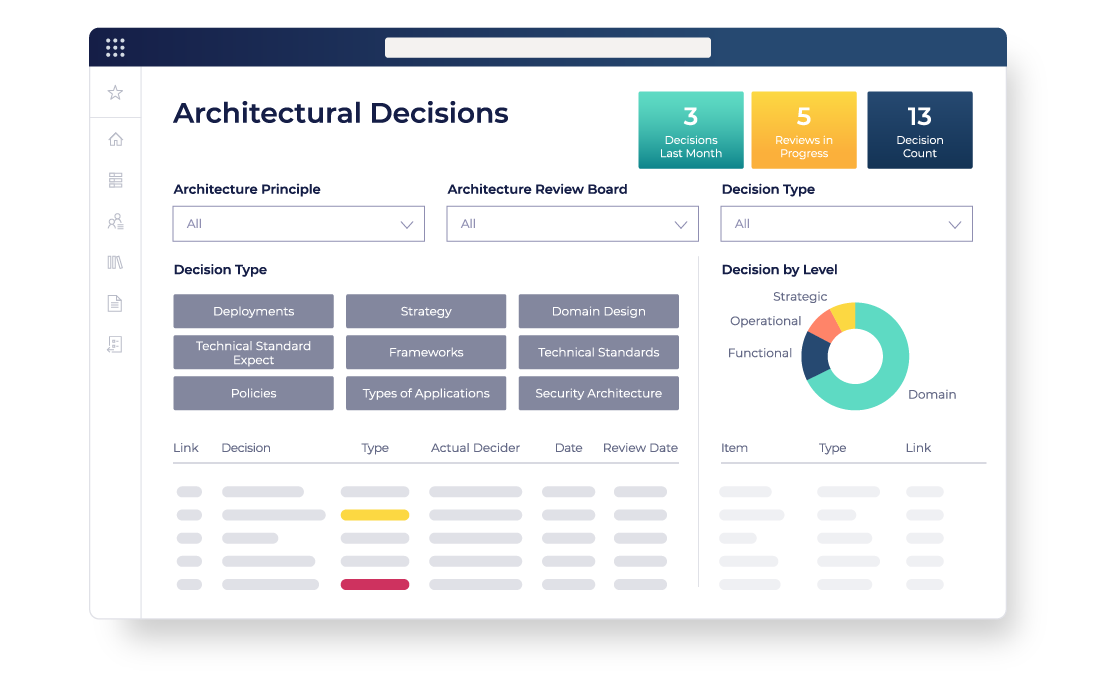 Increased Alignment and Business Value
Through a holistic view of the organization's current and target architectures and operating models, OrbusInfinity facilitates strategic decision-making and ensures that IT initiatives are aligned with the strategic goals and direction of the organisations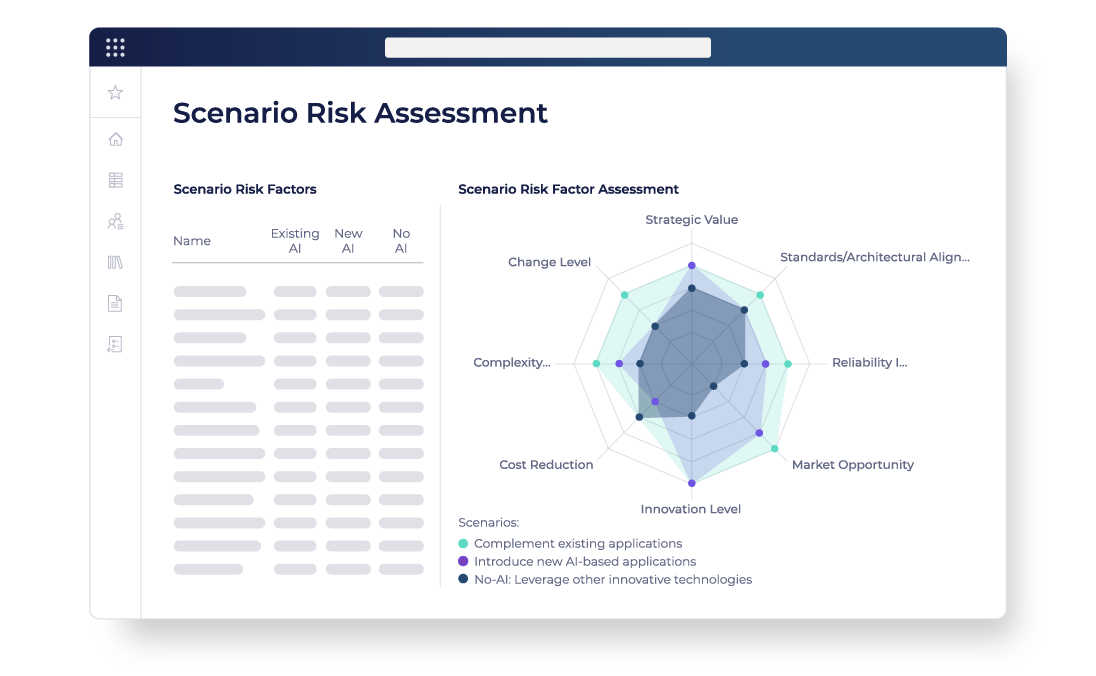 Increased Agility and Adaptability
By visualizing the impact of changes on the overall architecture, the tool helps identify the most efficient and effective paths for introducing new technologies, processes, or capabilities while minimizing disruptions.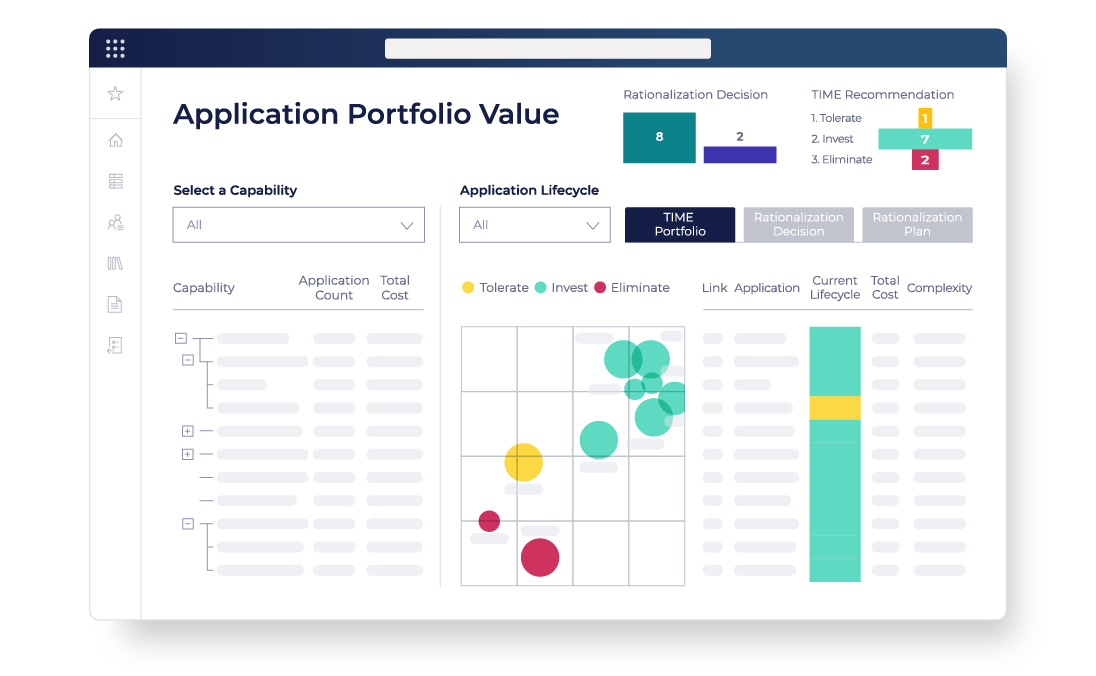 Efficiency Gains and Controlled IT Costs
By capturing and documenting the current state of IT systems, processes, and data flows, an enterprise architecture tool helps identify inefficiencies, redundancies, and opportunities for optimization.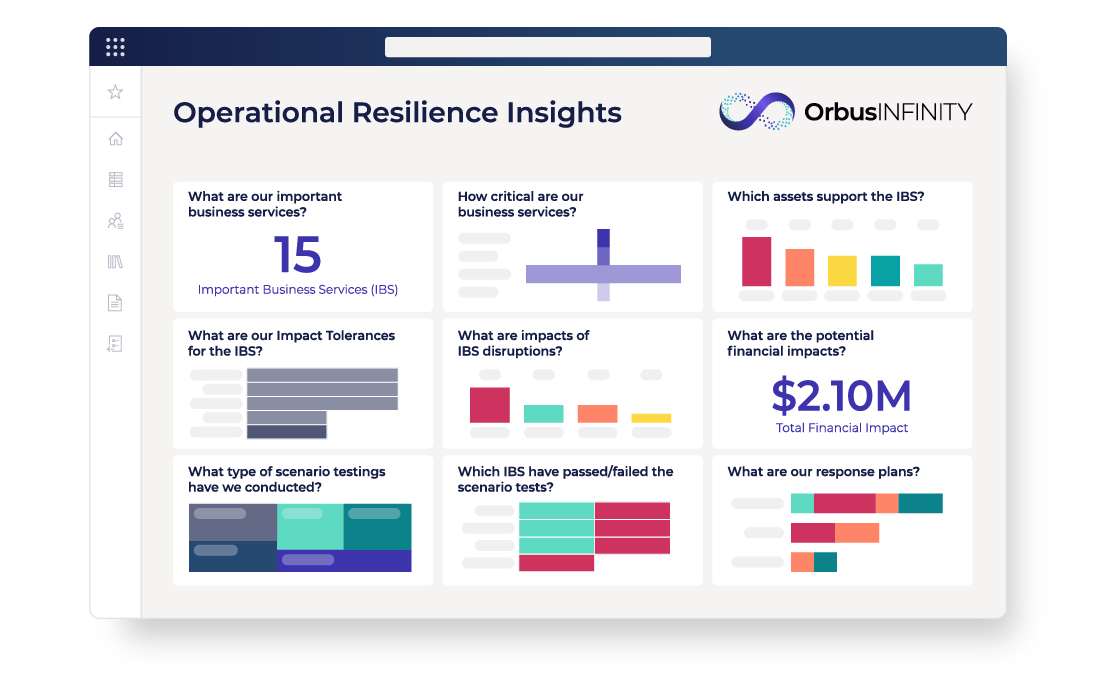 Enhanced Compliance and Governance
Map relationships and controls between business processes, data, applications, and infrastructure to identify and address compliance gaps, enforce security measures, and demonstrate adherence to relevant regulations and standards.
our customers have spoken
Systems integrations that accelerate time to value
The more of your data you can access, the better the results. Integration solutions with 3rd party systems are available out-of-the-box. You just chose what, and how many you need.
Here are some of the integrations you can chose from:
OrbusInfinity
Leverage Cutting Edge, Specialist Tools
User-Centred Experience to Cater for Multiple Stakeholders

User-Centred Experience to Cater for Multiple Stakeholders
Ensuring our users to easily navigate and interact with the platform sits at the centre of the OrbusInfinity experience, enabling them to work faster, greatly increasing productivity and driving buy-in and adoption from stakeholders across the business.
Digital Enterprise Blueprint to Visualise and Explore
Digital Enterprise Blueprint to Visualise and Explore
At the core of OrbusInfinity is a digital representation of your enterprise landscape, its business and IT components, and their interrelationships and dependencies. The platform allows different stakeholders to explore the blueprint from myriad perspectives and visualize both the need for and impact of change across different enterprise components, such as strategy, processes, capabilities, applications, technologies and data.
Integrations and Connectors for Data-driven Insights

Integrations and Connectors for Data-driven Insights
Sourcing the right data is critical to successful Transformation decisions. OrbusInfinity provides a suite of pre-built, self-service integrations and connectors, allowing you to easily import the data you need from your existing technology ecosystem, including leading ITSM, CMDB, Risk and Project Management systems.
Intelligent Automation to Assist Analysis and Inform Decisions

Intelligent Automation to Assist Analysis and Inform Decisions
Managing transformation requires answering an array of questions across the organisation. OrbusInfinity provides robust automation tools to speed up interrogation and analysis of the data that makes up the digital blueprint, allowing for faster delivery of assets and insights from the platform.
Transformation Management Tools to Guide Strategic Change

Transformation Management Tools to Guide Strategic Change
The ongoing cycle of transformation requires careful planning to manage complex transitions without disruption to your operations. OrbusInfinity includes tools enabling you to model each transformation, plan for different scenarios, and guide the delivery of desired outcomes for the business.
Return On Investment
A recent Total Economic Impact study calculated a record, industry-leading ROI of 394% and payback within 10 months
Forrester Consulting recently published a Total Economic Impact (TEI) study that examined the potential return on investment enterprises may realize by deploying OrbusInfinity
80%
time saved creating architecture artefacts
50%
reduction in time spent doing resiliency analysis
95%
reduction in strategic decision analysis
70%
reduction in onboarding times of new starters
"OrbusInfinity has helped us to improve our ability to share content with several departments. The Portal is very easy to use and it allows us to provide feedback for the content of the repository, so we can make better decisions for the strategy of our organisation"
Senior Account Manager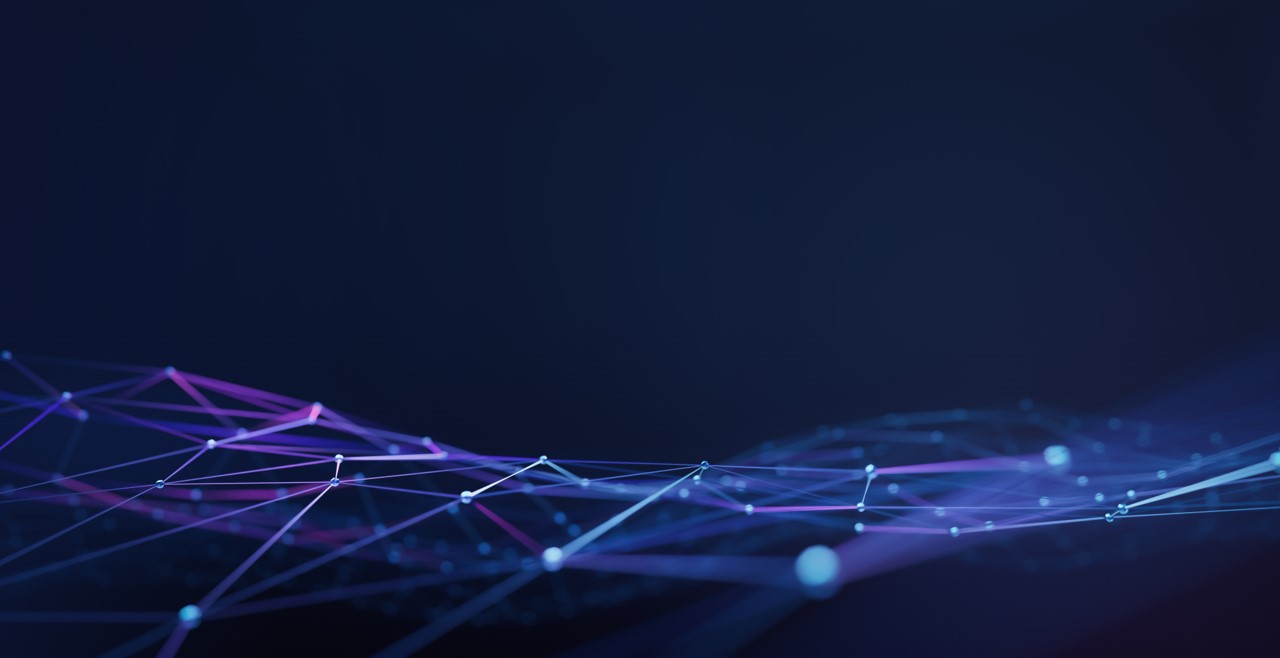 PLATFORM CAPABILITIES
Empower your Enterprise Architecture teams with robust capabilities
From modeling and collaboration to reporting, OrbusInfinity provides the tools you need for successful enterprise transformations.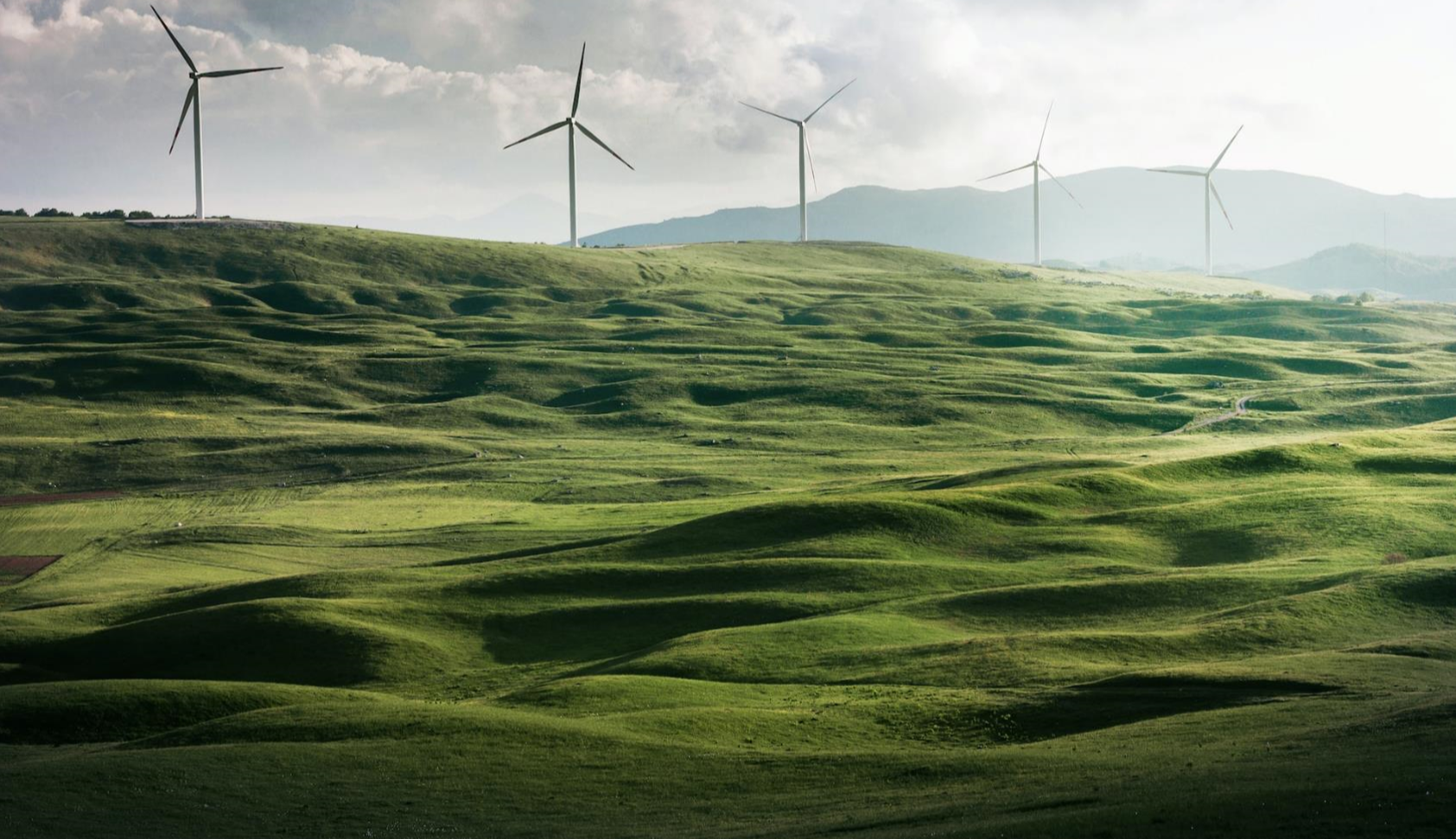 Latest Success Story
How SmartestEnergy improved the engagement between business and architecture
OrbusInfinity allows SmartestEnergy to have a better overall view of the business

OrbusInfinity Product Roadmap
What's new and what's next
Find our product exclusives and what to expect next on our innovation portal

You can comment, share and get excited about what's to come on the roadmap as well as gain early access to some of the new features that will help you on your Enterprise Transformation journey.