Your success is our priority
Where Transformation Meets Trust
With 20 years of industry stewardship, a portfolio of 625+ global customers and household names, and a dedicated team of success and industry experts, we are here to support your business

Navigating Transformation Challenges
Managing change amidst uncertainty
Unscheduled downtime, loss of support, and uncertainty. The last thing you want to deal with in your transformation journey is uncertainty within your transformation provider. Entrust your transformation to a partner empowered by clarity and driven to support you amidst evolving landscapes.
Decades of Excellence
OrbusInfinity: A legacy of trust and evolution
With nearly 20 years in business, Orbus has consistently evolved to address major industry use cases and align with frameworks. Our longstanding presence in the market is a testament to our commitment, industry stewardship, and the trust we've garnered from a vast portfolio of global clients.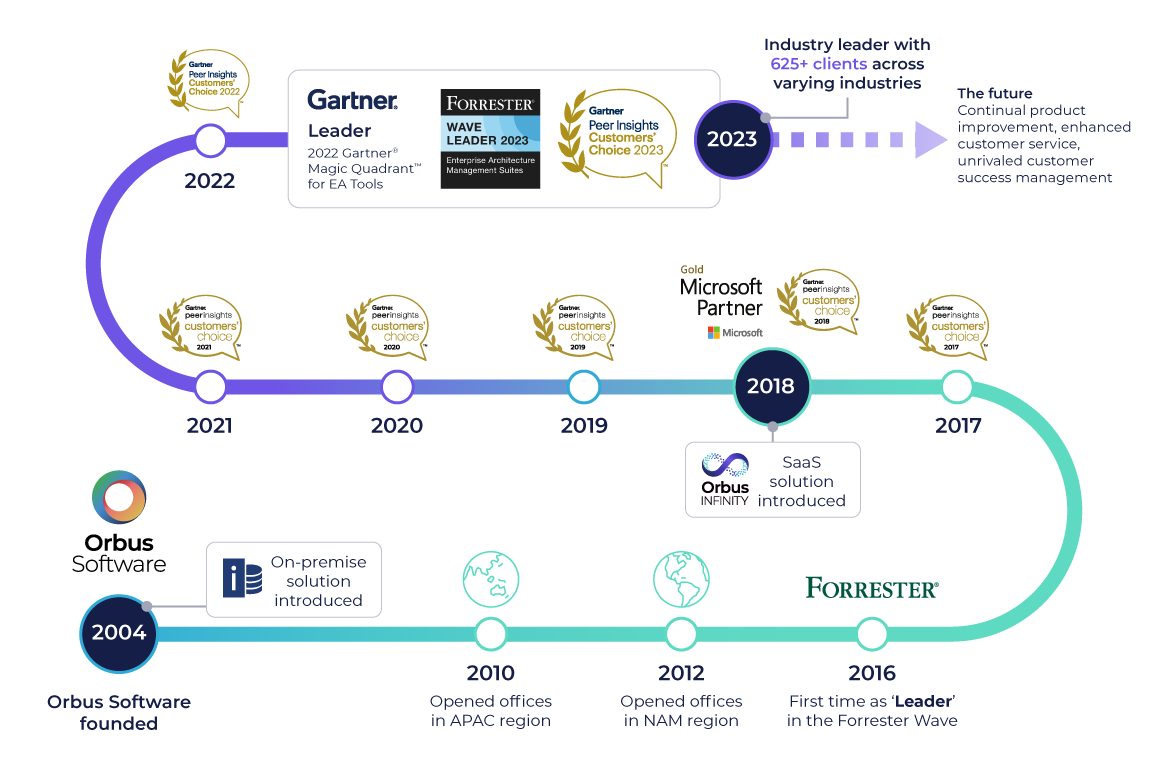 "From the very start, we had a great relationship with Orbus. The team was extremely driven in making the platform a success for us."
Martin Amandusson
Enterprise Architect at PEAB
"We believe that OrbusInfinity will be foundational in making objective and appropriate investments where they are most urgently needed."
Tahir Javed
Director of Enterprise Architecture at SourceAmerica
"With OrbusInfinity, we can build a digital twin of the business, improve governance, and further engage and support our stakeholders"
Henrik Magnusson
Chief Architect at SmartestEnergy
EST. 2004 AND TRUSTED BY OVER 600 BRANDS GLOBALLY
Future Roadmap
What's new and what's next
We are driven by a feedback structure that focuses on continuous improvement and adaptability.

At the forefront
Industry-leading expertise
We pride ourselves on maintaining a steady position in the industry with outstanding customer satisfaction and proven ROI.
Growth unleashed
Accelerating your maturity journey
Nurture your enterprise's growth with a partner that prioritizes your needs, your flexibility, and your success. Step-free of the limitations of other vendors and into the light of our expertly tailored, growth-focused enterprise transformation platform.
Orbus vs others
How are we different?
We're proud to be part of such an innovative industry and strive to continue to set ourselves apart with a range of diverse functionalities
| Feature | OrbusInfinity | COMPETITOR A | COMPETITOR B | COMPETITOR L | COMPETITOR M |
| --- | --- | --- | --- | --- | --- |
| Strong EA heritage | ✔️ | | ✔️ | | ✔️ |
| Microsoft 365 interoperability | ✔️ | | limited | limited | limited |
| Cloud and hosted versions | ✔️ | ✔️ | ✔️ | cloud mainly | ✔️ |
| Flexible ERP Integrations | ✔️ | ✔️ | limited | limited | ✔️ |
| Global and local | ✔️ | ✔️ | ✔️ | ✔️ | ✔️ |
| Forrester Wave, Gartner Magic Quadrant and Voice of the Customer Leader | ✔️ | | | | ✔️ |
×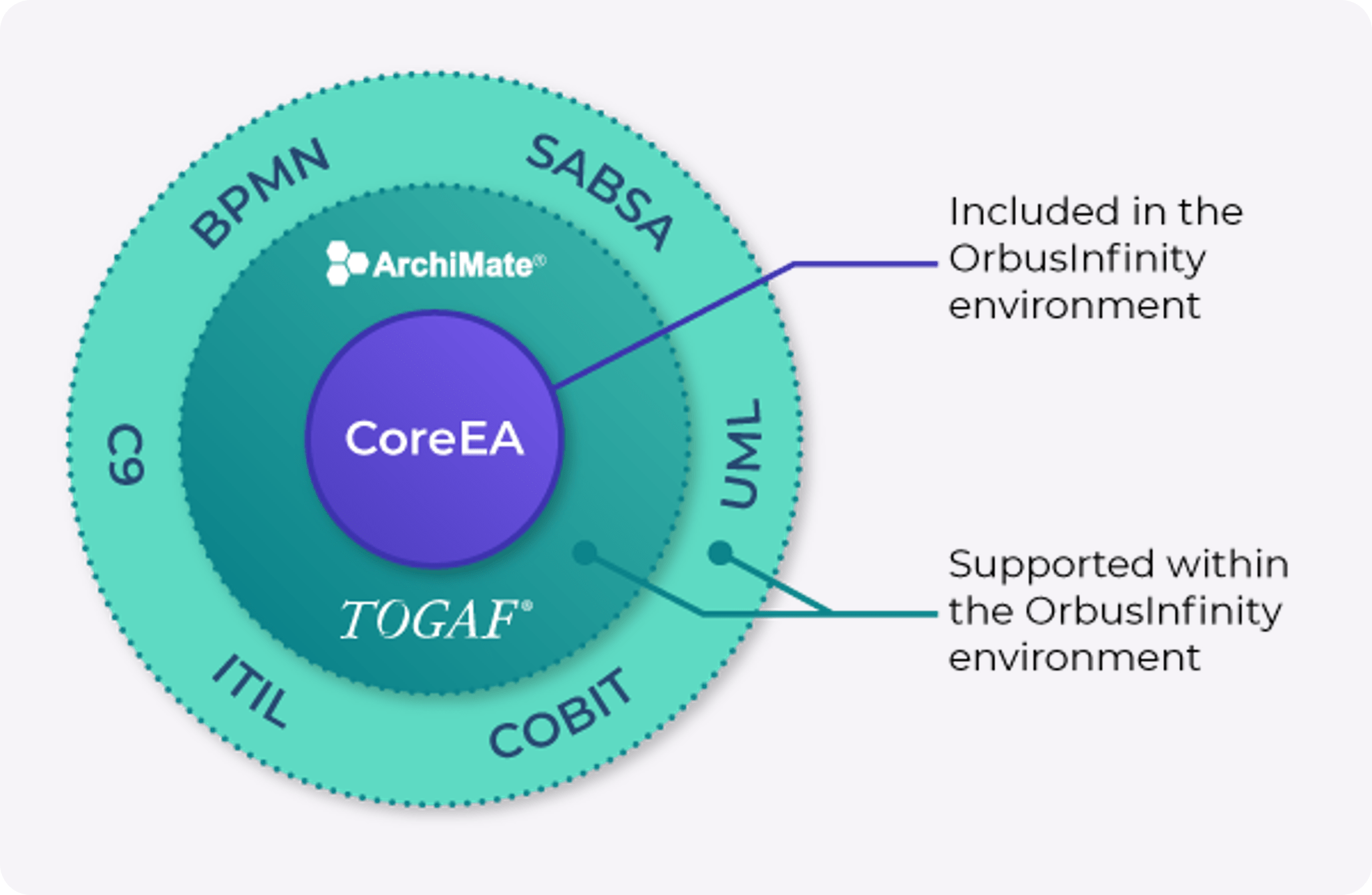 Metamodel Mastery
Bespoke use cases
Leverage our flexible CoreEA metamodel, inspired by industry standards like TOGAF and built on our vast experience. We enable users to establish their enterprise repository efficiently and get value fast.
Create or enable metamodel extensions and reference data of standards you want to use, like UML, COBIT or SABSA, and quickly put in place an enterprise metamodel that reflects the reality of your organization.
A single tool combining the functionality required for every team.
Features that empower
Experience a platform designed to facilitate your organization's growth with no bounds
Flexible pricing with unlimited object capacity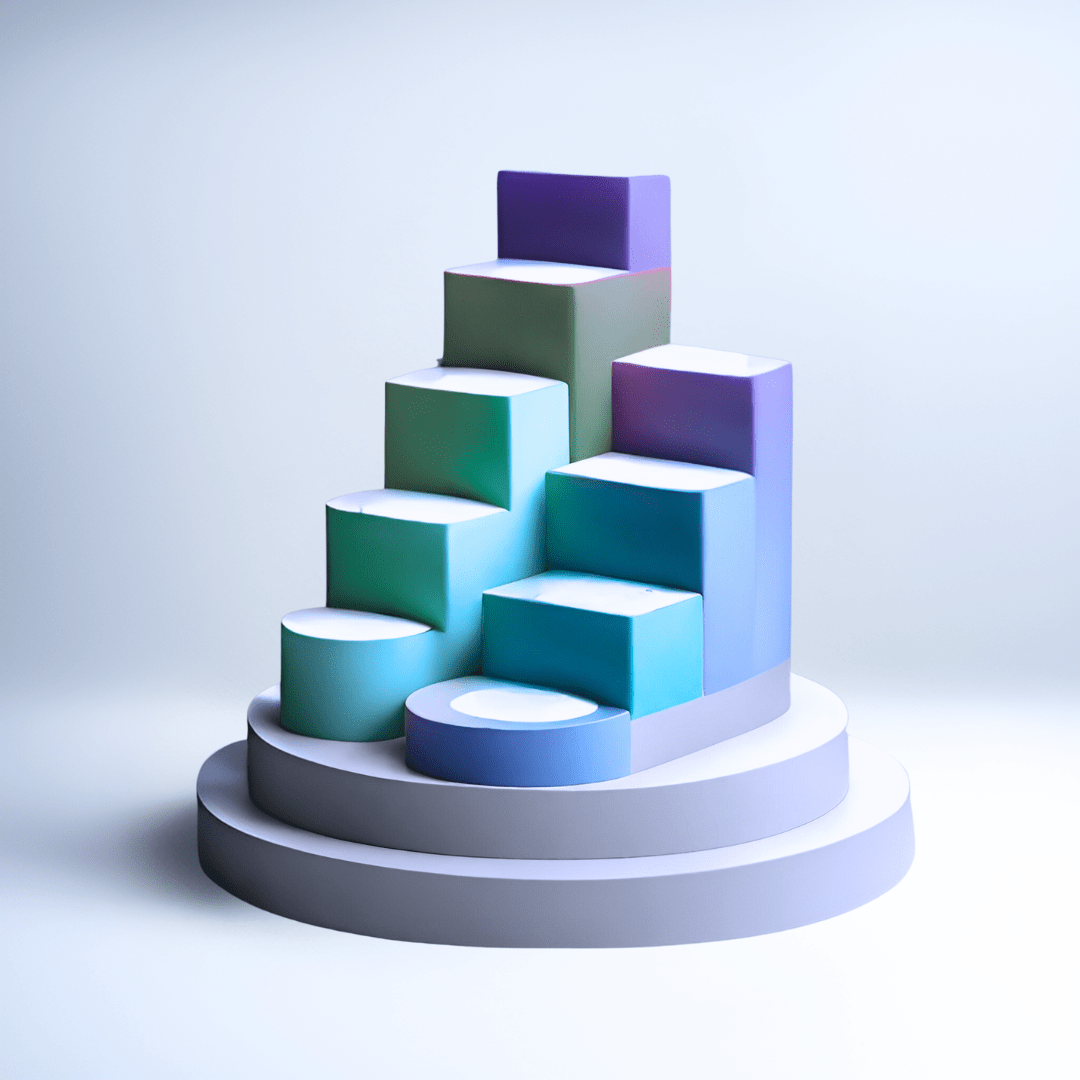 We want to help you grow and won't penalize you for scaling. From object to survey capacities, we remove limitations and encourage your maturity development.
With our flexible pricing model, you pay for only what you need. This ensures value at every pricing tier.
Explore Our Flexible Pricing
Senior management involvement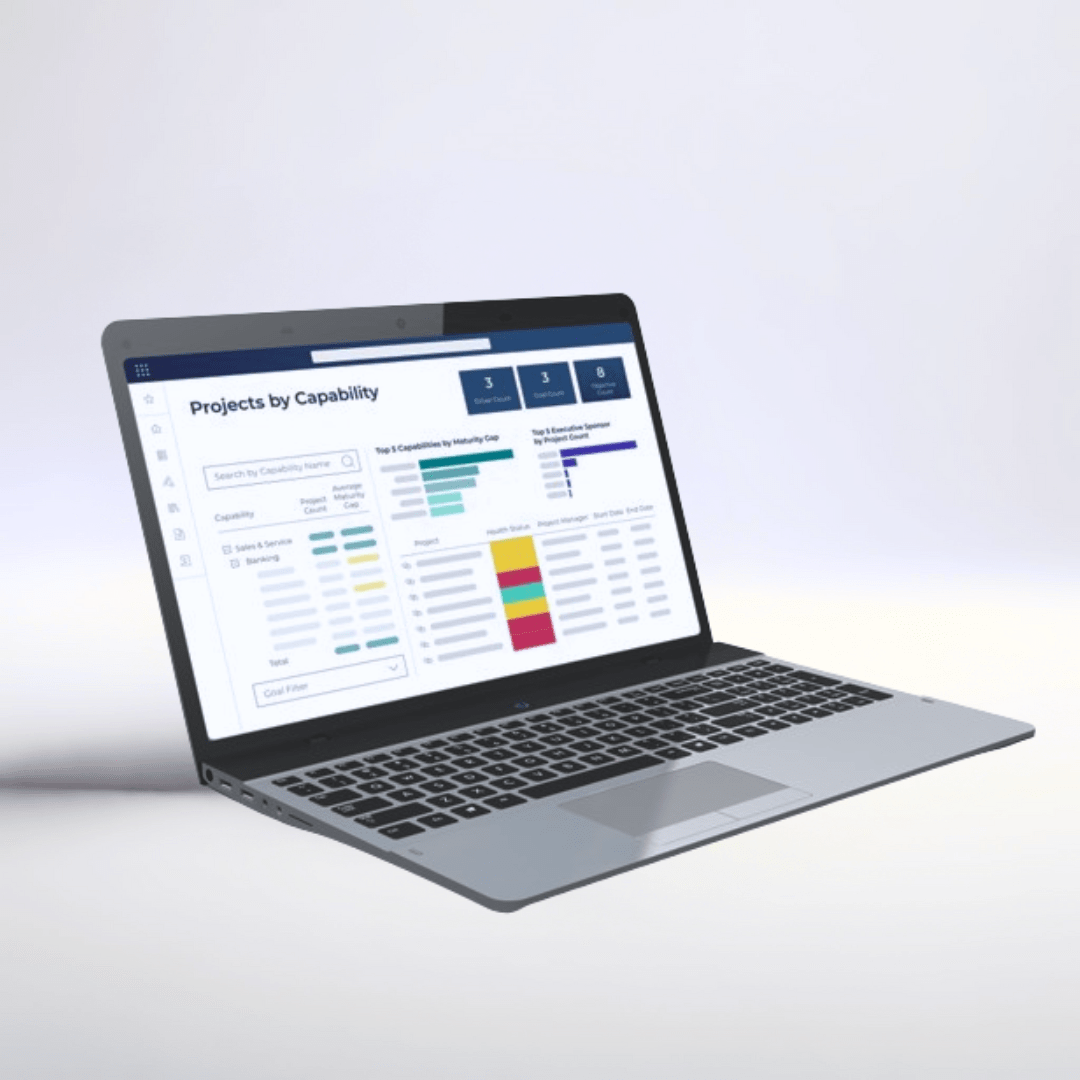 Engage senior leaders with dashboards designed for strategic insights and analysis. Available as out-of-the-box functionality, share insights, use cases, and project reports with stakeholders for unified collaboration across the organization.
Adaptability
Because we know you are unique, OrbusInfinity is designed with flexibility in mind. We will tailor the platform to your organization, wherever you are in your journey.
Talk to an expert
Guided Excellence
Customer Success program
Our dedicated Customer Success Managers act as strategic advisors, leveraging years of experience in Enterprise Architecture to guide you towards value-driven outcomes. Benefit from monthly webinars, in-person events, and a thriving community, where you can learn from other customers and receive tailored product guidance. With Orbus Software's Customer Success, your success is our priority.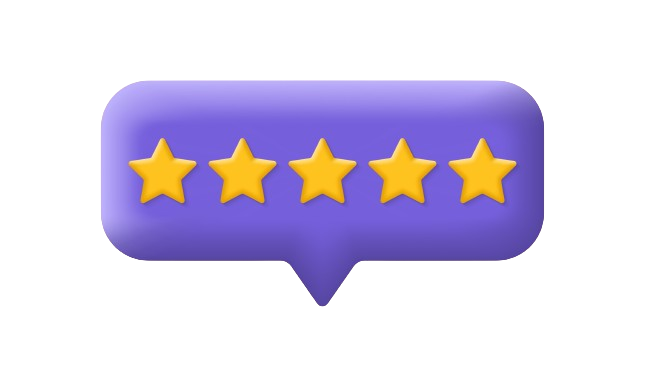 OrbusNexus
Join our community
At Orbus, we are committed to continuous learning and development. Our professional services division provides year-round courses to enhance your internal EA knowledge and achieve excellence in strategic execution. In addition, our OrbusNexus community is a dynamic platform for collaboration, exchanging ideas, and connecting with OrbusInfinity users across different organizations. Join us to gain insights, perspectives, and unparalleled support.
Get Started
Speak to an OrbusInfinity expert
Your transformation journey will be met with unwavering support and commitment to your success. Let's build a future of certainty, together.