BPMN by Example: An Introduction to the Business Process Modeling Notation v2.0
About this Resource
This paper focuses on the use of BPMN for documenting your processes and demonstrates what each of the various symbols mean and the context in which they should be used.
You do not need to learn the complete range of BPMN 2.0 objects in order to successfully apply it to your business processes. In fact, it is best to learn and apply BPMN using a layered approach.
Using this approach, it is only necessary to learn and apply around 25 BPMN objects and symbols to build a detailed representation of your Business Processes. In fact, just 25 to 30 BPMN objects and symbols are needed to increase the level of detail required to cope with the majority of your Business Processes.
Already a Member? Sign in here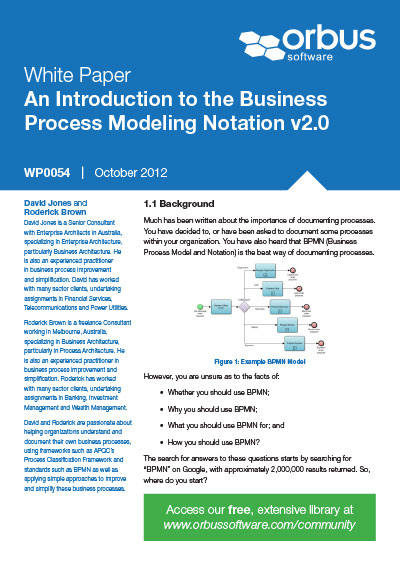 Our website uses cookies to improve your experience on our site. By using our website you consent to the use of cookies.