Why Choose iServer Consultancy?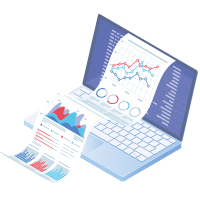 Advisory & Strategy
Best-practice advice and implementation guidance to help you extract maximum value from the iServer application, whatever the challenge or requirement. Whether it's support for a new use-case, broader configuration issues, or how you can adopt a new framework and reference model, we speak from extensive first-hand experience across an array of projects and industries.
Read More
Content Conversion, Migration & Integration
We provide end-to-end assistance for tasks such as importing data from legacy tools and establishing integrations for either upstream or downstream applications. This support covers converting and migrating inputs for a one-time initiative, establish ongoing integrations with other systems, meta-model mapping and data advisory, configuration changes, content conversion (diagrams or raw data), imports, and application connector development.
Read More