Enterprise Architecture
Establish a bespoke and collaborative architecture that lays the foundations for transformation
Book a Demo
The iServer Suite is a powerful enterprise architecture platform that orchestrates enterprise transformation.
Watch the Enterprise Architecture Video
Central Architecture Repository
Collaborate from a single source of truth, using the central architecture repository as a storage point for all enterprise architecture files.
Visio Integration
Use the familiar Microsoft interface and file formats when importing Visio diagrams. Reuse diagrams across multiple architecture models.
Preconfigured Metamodels and Frameworks
Quickly configure and adapt the repository to customized metamodels, through a simple user-friendly interface. Use any modeling notation, or design new notations.
Visualize your Results
Impact Analysis
Run impact analysis and manage architectural change. Reduce the risk of change through traceability across business levels, and ensure robust governance using component level version management
Architecture Roadmaps
Depict the evolution of an architecture over time through a number of visualization templates including:
Application roadmaps – showing applications that are phased in and out over time, and the cost increase/reduction
Technology roadmaps – showing support for technology standards
Project roadmaps – showing in flight projects and costs, driven by data from external project portfolio management tools
High Quality, Attractive Visuals
Remove the constraints of confusing diagrams when publishing architecture views to key stakeholders, and produce engaging visuals that resonate with the wider business
Analyze your Data
Views and Dashboards
Gain valuable insights through a powerful Views and Dashboards system
Navigate through content quickly and effectively
Instantly communicate large amounts of information to desired stakeholders
Combine data from multiple areas of interest into an array of dashboards
Decision Support and Analysis Tools
Make real-time decisions with iServer's dynamic heatmaps, data-driven graphics and impact analysis.
Templates and Models for Strategic Guidance
Enable the ongoing development of the desired architecture using out-of-the-box templates.
Document Management
Legacy Data Import
Use the Import Wizard to easily and automatically bulk import data, models and objects from Visio, Excel and XML
Advanced Document Management
Document and manage information using a range of formats including Microsoft Office formats, PDFs, and JPEGs
Online Publishing
Socialize content via reporting, publishing and presentation capabilities. A dynamic portal makes it easy for users to share their repository content across the organization
Free Resource
The Definitive Enterprise Architecture Blueprint
Embarking on any transformation is difficult, yet the speed of modern commerce demands that firms adapt or die.
A market leading enterprise architecture (EA) platform like iServer will help to lead your transformation efforts but leaping into the unknown is a challenge regardless of the maturity of an EA department. Orbus Software have produced the Definitive Enterprise Architecture Blueprint to help guide firms at every stage of their journey, solving common EA issues and revealing the critical requirements for success.
Download
Seeing is believing
Take a demo to see how we can transform how your enterprise operates
Book your Demo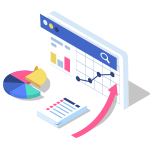 Enterprise Architecture Business Case
Download a business case outlining the benefits of the Enterprise Architecture tool.
Get your copy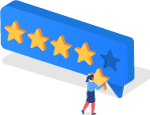 What our Customers are saying
A great toolkit for modelling businesses
A straightforward easy to adopt product utilizing popular Microsoft products, but with considerable power and versatility through add-on modules. Very very good support team who know their product and the dependency on Visio and SQL very well.
Technical Lead in the Support Services Sector - read the full review
Read Case Study