ArchiMate®
A comprehensive set of templates, stencils and a meta-model to support ArchiMate modeling in your organization
Book a Demo
iServer provides complete support for the ArchiMate® 3.0 standard, including the full notation, meta-model and viewpoints. iServer allows users to combine ArchiMate modeling with the Architecture Development Method described in TOGAF 9.2. Using iServer delivers consistent architecture diagrams and improved understanding of a widely supported standard.
Watch the ArchiMate Video
Develop your EA initiative in line with the ArchiMate 3 standard, whilst maintaining your investment in Microsoft Visio and Office using iServer.
ArchiMate 3.0 Meta-Model
iServer provides a preconfigured meta-model. This covers all layers and aspects of ArchiMate 3.0 to ensure compliance.
ArchiMate Standard Viewpoints
iServer contains a complete set of standard ArchiMate viewpoints that are preloaded in the repository as Visio templates. These templates can be used across your architecture to create diagrams that can be communicated with the business.
ArchiMate Validation Rules Engine
iServer provides a validation rules engine to help to ensure that diagrams created within the repository are modeled in compliance with the ArchiMate 3.0 Specification. Once a diagram has been completed, users can run the validation rules engine to check for errors against the ArchiMate 3.0 specification. The validation rules engine ensures the use of correct alignment and increases the accuracy of diagrams for all users of the repository.
Support for the TOGAF ® ADM and IT4IT
In the iServer Repository, the ADM is implemented in the folder structure. The ArchiMate modeling language provides the ability to represent contents of the ADM phases using a standard architectural modeling notation. iServer provides an integrated TOGAF ® 9.2 and ArchiMate 3.0 repository where both can be used together. The modeling notation aligns with each phase of the ADM folder structure in the repository.
The ArchiMate notation can also be used to help model details of IT4IT components.
Open Group's ArchiMate Model Exchange File Format
iServer provides complete support for the Open Group's ArchiMate Model Exchange File Format. The Open Group's ArchiMate Model Exchange File Format is a common standard used for the exchange of ArchiMate architecture models or diagrams between different Enterprise Architecture (EA) tools. This format means architects can easily export ArchiMate models from other tools or repositories into iServer, including contents such as ArchiMate objects and all attribute data, relationships between the ArchiMate objects, and ArchiMate Viewpoints and Diagrams.
ArchiMate Starter Pack
This ArchiMate 3.0 Starter Pack from Orbus Software will grant you access to our latest ArchiMate 3.0 Visio stencils and templates. You can now rest assured when you model your architecture knowing these are in line with the improvements and concepts found in the latest specification.
Whether your practice is already mature and you are simply interested in the stencils, or you are in fact thinking about starting an enterprise architecture practice and ArchiMate is your framework of choice – do yourself and your team a favour and download the pack for a great start to your ArchiMate journey.
Download
ArchiMate 3 Certified
A complete set of diagram templates (viewpoints) are provided for each phase of the architecture development method, with an attractive notation and examples. These include:
iServer is ArchiMate 3 certified meaning it has successfully met the requirements of the ArchiMate® Tool Certification program, as established by The Open Group. Have peace of mind your modeling initiatives are adhering to industry standards and best practices.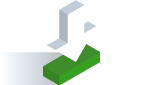 ArchiMate Product Brochure
Download the flyer for iServer's ArchiMate capabilities.
Get your copy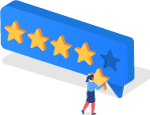 What our Customers are saying
Great platform for supporting your digital transformation initiative
iServer application is a great platform for supporting our digital transformation. We use Archimate / togaf for modeling the EA and BPMN for our processes and very recently we have added UML. All these frameworks are linked and share the same repository. 
Enterprise Architect in the Support Services Sector - read the full review
Read Case Study
Seeing is believing
Take a demo to see how we can transform how your enterprise operates