TOGAF ®
A comprehensive toolkit for organizations wishing to adopt and align to TOGAF 9.2 in their enterprise architecture initiative
Book a Demo
Use TOGAF to develop your enterprise architecture whilst aligning to industry standards and best practices using TOGAF certified iServer. With a preconfigured central repository designed to support the TOGAF ADM and a complete set of deliverables defined by The Open Group, iServer ensures organizations develop their architecture capability quickly and efficiently.
Watch the TOGAF ® 9.2 Video
The templates and viewpoints provided include TOGAF 9.2 diagram templates in Visio format, covering each of the architecture domains and phases of the ADM, as well as Microsoft Word templates for all TOGAF 9.2 deliverables. Below are some iServer features you will find useful.
Architecture Development Method (ADM)
iServer's support for TOGAF 9.2 provides a repository to support the Architecture Development Method, the ADM. The iServer Explorer folder structure in the repository is configured to support iterations of the TOGAF ADM, and is aligned to the appropriate phases of the ADM. For each phase, there is a complete set of diagrams and documentation templates, along with supporting reference materials, such as BPMN 2.0 process diagrams, which show the activities to be performed.
Read more about the ADM.
TOGAF 9.2 Meta-Model
iServer provides the TOGAF 9.2 meta-model and extensions, all object types and relationship types, and the full set of metadata definitions, including lifecycle dates or statuses allowing you to monitor data against a time horizon. It includes all object types, such as Process Application, Actor, and Capability; as defined in the TOGAF 9.2 Standards Specification. Attributes or meta-data that are captured against each object type, including cost, category, and status, can be added to the meta-model within iServer.
TOGAF 9.2 Notation
While TOGAF 9.2 prescribes a meta-model, a modeling notation is not provided as part of the specification. iServer fills in this gap by providing an Orbus Software developed TOGAF 9.2 modeling notation to describe the object and relationship types mentioned in the TOGAF 9.2 meta-model.
TOGAF 9.2 Deliverable Templates
A complete set of diagram templates (viewpoints) are provided for each phase of the architecture development method, with an attractive notation and examples. These include:
TOGAF 9.2 Diagrams - Microsoft Visio diagram templates, covering each of the architecture domains and each phase of the ADM. Many extension diagram templates such as Architecture Roadmaps are also included.
TOGAF 9.2 Documents - Microsoft Word templates for all TOGAF 9.2 deliverables and documents. For example, an Architecture Principles Catalog, or a Statement of Architecture Work.
TOGAF 9.2 Catalogs & Matrices - tools to generate, edit and export TOGAF list and matrix views.
TOGAF 9.2 Validation Rules Engine
iServer provides a validation rules engine to ensure that diagrams created within the repository are modeled in compliance with TOGAF 9.2. Once a diagram has been completed, users can run the validation rules engine to check for errors in the relationships between notations. The validation rules engine ensures the use of correct alignment and increases the accuracy of diagrams in the repository.
Starter Pack
This valuable starter pack includes: 
TOGAF 9.2 Need to Know Poster – Everything you need to know about TOGAF 9.2
TOGAF 9.2 "In Pictures" Poster – A visual introduction to TOGAF
TOGAF 9.2 Stencil – Easily create attractive TOGAF compliant diagrams with our free Visio stencil
Whether you're just starting out with TOGAF or you're an experienced practitioner, this starter pack serves as a key resource for any organizations looking to adopt the framework. 
Download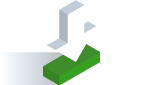 TOGAF ® 9.2 Product Brochure
Download the flyer for iServer's TOGAF ® 9.2 capabilities.
Get your copy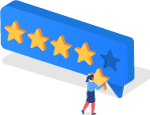 What our Customers are saying
A Very Good Product with Excellent Support!
iServer is a good product, and Visio integration allows familiarity with Microsoft Products. Support from the Vendor is excellent, hard to say if there has been a single time when a query was not resolved within a few hours.
Architecture Administrator in the Manufacturing Sector - read the full review
Read Case Study
Seeing is believing
Take a demo to see how we can transform how your enterprise operates