Customer success
Hamilton City Council
"Orbus understood that we're an emerging architecture practice and we have to work things out, which is going to take some time. Along the journey there was a significant amount of support that we got from them."
Pieter Bronkhorst
Chief Technology Officer at Hamilton City Council
Use Case
---
Enterprise Architecture
The Challenge
Being the ultimate decision maker in matters relating to the city's future growth creates some distinct challenges, which are made even more severe by the rapid rate of change both on the ground and in the IT space. To overcome these and bring more structure to their activity, the council first started an EA department in 2010. This mainly functioned in the IT delivery space and continuous renewal of work programs. As a taxpayer-funded organization, the council has a duty to ensure the best value for money, which in practice means continuous review and consolidation, and safeguarding against any duplication.
For the first several years, the EA team struggled to generate any real value. They battled inconsistent modeling practices, the lack of a standardized method of documentation, having key knowledge recorded only in a few people's heads, as well as being too reliant on EA consultants. What's more, their legacy use of Sparx limited the team's ability to advance their architecture. A common scenario, for instance, might involve a project manager contacting them seeking information about a certain application. Whenever this would happen, the architects would have a very hard time identifying the other applications it was related to, or indeed the technology that it was relying on to function normally. In the end, in order to get the functionality they required they decided to transition away from Sparx. After a lengthy procurement process typical of government institutions, the Hamilton City Council chose Orbus Software's iServer.
As expected, the platform's technical features were crucial to the decision, ticking very important boxes that the team had set. Chief among these were iServer's sharing and collaboration capabilities, TOGAF integration, Microsoft Office suite alignment, as well as its usability and gentle learning curve. Additionally, what also made the company stand out was Orbus's high level of engagement and support. Despite the fair amount of red tape involved in working with a local governing authority, the company strove to accommodate all of the council's requirements. The sense of trust that developed during the numerous meetings taking place over a period of several months understandably influenced the final decision.
"The consultant who assisted us was using Sparx, but it was more of a simple modeling tool, rather than an integrated tool that would allow artifact reuse inside the repository"
Hamilton City Council
Pieter Bronkhorst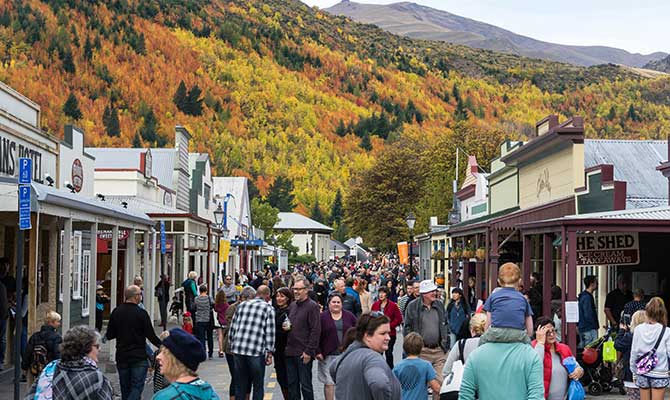 The Result
iServer is now used on a daily basis to find valuable insights for a wide range of initiatives.
Thanks to its contribution to the successful delivery of several important projects, its profile within the organization has grown significantly.
In turn, this has encouraged stakeholders from more and more departments to reach out to the EA team, establishing them decisively as a key facilitator of strategic change and inter-departmental collaboration.

Discover iServer
Why iServer?
Deployment and implementation were straightforward. iServer relies on readily available technologies like the Microsoft SQL Server and Visio, which contributed to a very fast and incident free installation.
Since Hamilton City Council's practice had a low maturity, a schedule was drawn up for an Orbus consultant to join them and provide on the ground guidance. They worked together for three months, a prolific period of time during which they were able to model more than half of their technology and solution architecture space. Most of the artifacts brought to the iServer repository during this time were newly created, with only a small proportion being imported. This was an active choice, in order to allow the architects to obtain an in-depth understanding of their environment.
"Installation was awesome, a simple and quick process."

Pieter Bronkhorst - Chief Technology Officer at Hamilton City Council
The first major program that the revamped EA department helped to deliver successfully was a data center move in 2015. Transitioning from on premises to the public cloud was a massive step for the city council and the EA department played a central role during the project. Supporting them in creating a migration schedule was iServer. The platform allowed them to put their main integrated services partners into the system and provide the teams who were supposed to do test plans with detailed migration schedules.
Thanks to their reliable enterprise and solution architecture landscapes, the EA team began by using iServer's Enhanced Views to delve into their area of interest, such as their regulatory system, property management system, and identify their components. Afterwards, to minimize risk and costs, they ran an impact analysis and with the insights gathered from it, the EA team started developing a strategy that would have the low impact they desired.
During the project, the architects changed their approach a number of times due to new findings. For example, a fundamental shift during their migration happened when they realized they were not dealing with an application migration. The team were carrying out tests weighing whether the applications or the database should be moved first, and by following the chain of dependencies they reached SQL Server. Instead of an application migration, they were dealing with a data, back end-focused migration. Upon discovering this, they adjusted accordingly, documenting the first migration schedules and implementing them.
"When you do your cloud migration, understanding your solution architecture and having it visible and accessible is the single most important aspect that determines success. The visibility you get with iServer is invaluable."
Other big projects followed as the organization's architecture practice matured and iServer began to be used more extensively. The benefits of bringing it into the organization were far reaching and the EA team successfully achieved their initial objectives. They created a central repository with a standardized document management system and achieved a high level of architecture maturity. Today, architects can quickly create models through artifact reuse and then link them to relevant solution architecture documentation. In fact, iServer has surpassed the bounds of a traditional EA tool to become a key operational asset for the Hamilton City Council.
"The support service is great. Whenever we need support, we get it – there's great coverage around the clock."
What the platform provided the EA team was a means of exploring its organizational DNA. When a new capability needs to be brought online, for instance, iServer is used with great success to assess the potential impact on the application and technology landscapes. The solution has also significantly improved their problem management and troubleshooting processes. Being able to see the building blocks from customer data all the way to back-end data has made a big difference in this area.
Similarly, in the project management space stakeholders routinely access Portal to familiarize themselves with the applications that are relevant to their specific project. iServer enables them to get useful information about the components that make up a solution, track through their project in order to identify if they accounted for all dependencies and avoid costly surprises. When they reach the operational acceptance stage, the platform also lets users generate consistent documentation quickly and effectively
"Orbus understood that we're an emerging architecture practice and we have to work things out, which is going to take some time. Along the journey there was a significant amount of support that we got from them"
Hamilton City Council
Pieter Bronkhorst