Kellogg's is an American multinational corporation headquartered in Battle Creek, Michigan. The company is one of the world's most prominent food manufacturers, with a product portfolio comprising a vast range of cereal and convenience foods, including some of the best-known brands available in stores today. A truly global organization, Kellogg's runs manufacturing operations in twenty countries and its products are virtually ubiquitous.
The Challenge
Although a token of its success, the scale of the business presents Kellogg's with obvious challenges. For one, their operations are organized into four distinct geographical regions that function independently. The high degree of autonomy means each of these smaller entities needs to demonstrate the same fully developed capabilities that a more centralized organization might only maintain at their headquarters.
Additionally every enterprise capability (marketing finance, operations, etc.) within each of these four regions had its own IT pillar, consisting of an extensive team headed by a vice-president for technical capabilities. The hallmark of this highly granular partition was an Enterprise Architecture starting state of uncoordinated teams.
This resulted in resource waste or misallocation, a fractured governance and ownership structure, decentralized and unstandardized documentation, and a short-term, quick fix mentality over a long-term one. The only mature architecture that existed within the company was solution architecture.
"Solution architecture was OK for individual projects. If the goal was to cross the river, we'd just build a row boat. But with fifty projects running at the same time, you can't build fifty row boats – you need a bridge. That means seeing the big picture, which we didn't have before iServer." Brian Hoffman - Chief Enterprise Architect at Kellogg's
To solve the problem, Kellogg's had attempted to establish an enterprise architecture practice in the past. Although the undertakings proved unsuccessful, in 2016 management decided to turn it into a priority. As such, a mandate to set up an EA practice was created and its main goals were to deliver a competitive advantage, drive IT and business strategy, govern the IT landscape and Enable Superior Solution Architectures. Core to the initiative
Solve your Challenge
Selecting iServer
Upon developing the right team to lead the efforts, the organization began the official process of procurement for an EA management suite. The initial group of vendors included Mega, Sparx, Software AG, Troux and Orbus Software. This was eventually cut down to a couple of finalists and finally the chief architect together with the newly created architecture board composed of lead architects from each region's IT pillars decided Orbus' iServer was best suited for their requirements.
A number of factors were key to this decision. The first factor which stood out was the platform's ease of use. Being closely integrated with the Microsoft Office suite means iServer offers great features based around the most popular business productivity tools in the world – Word, Excel, and PowerPoint. Its look and feel are instantly familiar to users, as is the modeling environment, which in this case is Microsoft Visio. As such, instead of having to learn a proprietary interface, architects and analysts enjoy the added benefit of working in a familiar environment. This shortens deployment time and lowers overheads.
Secondly, the flexibility of the tool was a feature that made iServer clearly stand out from the crowd. The ability to manage the meta-model without a consultant's help, or to quickly retrieve information and disseminate it enterprise-wide at no cost via Portal – these were serious assets. A common problem with other vendors' software was the difficulty in getting information out of the tool and in front of the relevant stakeholders in a consumable format. iServer eliminates this obstacle thanks to its communication modules.
"Modeling is one of iServer's biggest strengths; that and it being quickly picked up by people. So A+ across the board there."
To this list we can also add a holistic repository, which can be delivered preconfigured to suit the client's needs, e.g. it can be structured according to ArchiMate, TOGAF and others. Last but not least, a very competitive pricing model, which when coupled with a mature, solid platform transforms an already attractive proposition into a great opportunity for change.
The Results
Also, the visibility created by disseminating newly-generated data allowed for better decisions to be made with regard to IT investment. There were markedly fewer architecture mistakes and thanks to the 'rules of the road', project teams were able to deliver clear consumables in an environment that felt more like a partnership, as opposed to cold governance. Lastly, there finally is a big picture architecture in place, one with real breadth and depth, which is crucial to running such a large enterprise smoothly.
Today, iServer content is accessed via Portal by hundreds of individual stakeholders every month – business leaders, security analysts, service desk analysts, the finance department, etc. What's more, an increasing number of users from various departments are asking to be introduced to the platform in order to leverage the valuable content within. The bottom line is Kellogg's achieved all the major goals identified in the beginning and as a result, the organization is in a great position to respond to both internal and external challenges.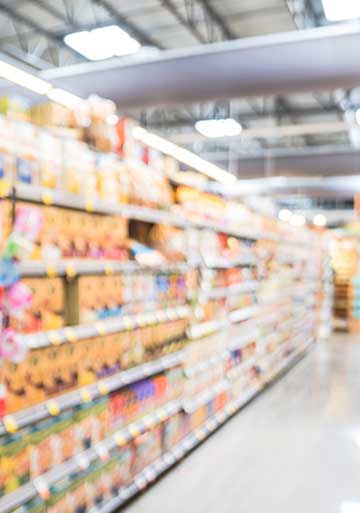 Discover iServer
Why iServer?
Deployment and implementation took place smoothly. Initial training took the form of consultants teaching the lead architects how to navigate iServer and these architects then trained their staff, train the trainer. The stated objectives when they started were to drive IT and business strategy, govern the IT landscape, and enable superior solution architectures. The first step was to create foundational EA processes and systems. iServer's governed repository and wide support of industry standards and frameworks was instrumental in laying out a solid foundation. Once it was populated, the team could start creating valuable content highlighting areas for improvement in the company's IT landscape.
Following that, plans to define the current and future states were developed, along with the architectural roadmaps that would guide their initiatives. Thanks to the high-level overview that iServer afforded the architects, previously unknown problems started becoming apparent, e.g. across the entire business there were many learning management systems. An application portfolio management practice was kicked off and it started paying dividends immediately. Today Kellogg's have a framework in place that allows users to drill down into any technical capability. This is easily accessible and lets stakeholders (IT, audit, security, etc.) quickly identify, for instance, the exact role an application is performing, and how it ties into the larger enterprise goals.
As the enterprise architecture layer matured, an increasing number of business areas started being positively influenced by the EA team's work. The insights they derived from having a broad perspective meant optimization work could be carried out for some of Kellogg's most important capabilities, e.g. their global supply chain, but also things like their API factory, big data analytics and others. Governance was integral to their activity as the newly founded practice had to steer away from past mistakes. With comprehensive content governance capabilities, iServer proved to be an extremely valuable resource. It allowed architects to safeguard the integrity of content, accelerated standards alignment and enabled them to create an official nomenclature and documentation templates.
Perhaps the biggest factor in the EA program's success was the ability to share insights and information with the entire organization. Access to all this new information proved to be a game-changer. The transparent environment lets product and service managers carry out projects that maximize benefits while cutting costs. It speeds up decisions regarding new apps thanks to their recently created black and white lists of apps, which supports the rationalization effort and keeps the environment under control. iServer's Portal and BI Connect modules were at the center of these developments. They made it easier for other departments to engage with architects and provided an immediate proof of the value waiting to be uncovered.
"Our account manager was great. She showed us new capabilities we didn't know about – really above and beyond service."
Book a Demo