Novartis is a leading multinational healthcare company, with its headquarters in Basel, Switzerland. Novartis operates in over 140 countries, and since its creation in 1996 has provided healthcare solutions worldwide in the areas of pharmaceuticals, eye care, and genetics.
---
The Global Enterprise Architects at Novartis provide guidance and support to all global line functions and geographical regions worldwide. Their focus is on a variety of enterprise architecture topics, including business architecture, information architecture, IT systems architecture, and technology architecture.
The Challenge
The team at Novartis had an established enterprise architecture tool prior to the implementation of iServer. Their drive to adopt Orbus Software's tool was influenced by the need to advance, and their current tool at the time did not meet their future needs. Novartis were looking for a tool that could offer them an enterprise architecture repository that was TOGAF compliant. Additionally, the legacy tool did not integrate well with MS Office or Visio, both of which played a key role in the team's projects. It was also felt that the EA tool was slow in tailoring to Novartis' needs. These culminating factors pushed the team to look at iServer as an ideal alternative.
Thanks to the Novartis EA team's prior experience with modeling tools, they knew exactly what they wanted to get out of their new tool. Their long term strategy involved the establishment of a TOGAF compliant enterprise architecture practice, with a focus on Business Architecture and Technology Standards. This would cover viewpoints such as Business Capabilities, Reference Architecture, Technology Standards, and Portfolio Roadmaps. The team's goal was to increase the agility and effectiveness of Novartis' IT, both by strengthening their Application Lifecycle Management, and their Application Portfolio practices. The end goal of the project was to provide the team with better visibility and awareness of the enterprise architecture discipline as a whole. This would in turn allow Novartis to take advantage of those opportunities presented.
As such, it was important that any switch could be made easily and with confidence. The new tool would need to be TOGAF 9 compliant and well integrated into Microsoft Office and Visio. It also needed to offer the capability of tailoring by the Novartis team themselves, and be cost effective. To provide reassurance, and demonstrate how iServer could help the team, Orbus Software provided a data migration Proof of Concept. This entailed performing an XML migration of several models requiring analysis, followed by a subsequent alignment of metadata. Orbus also looked at the model structure in the legacy tool and were able to set up Novartis' repository accordingly, which minimized disruption during the final transition.
Discover iServer
The Results
The enterprise architecture team at Novartis are always looking for ways on how they can push their initiatives even further to the benefit of the organization.
With the aid of iServer, they soon plan to extend their Business Architecture coverage. In addition, the team aim to incorporate their existing IT Architecture in iServer. This would create a single Source of Truth for enterprise architecture within Novartis, increasing efficiency and bringing long term benefit.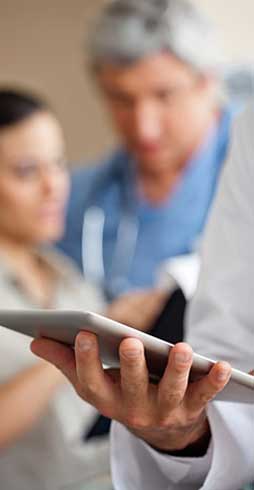 Find your Solution
Why iServer?
In 2011, Novartis implemented iServer, using the iServer Diagram Exchange service to migrate fully from their legacy tool. Their primary reason for choosing iServer was its integration with Microsoft Office, which enabled the team to use Visio as the front end for modeling. In addition, iServer Portal was the ideal publishing tool to benefit the whole Novartis community. The team also liked the attractive user interface for iServer, and were pleased to work with a well experienced Orbus consultant.
Using iServer has encouraged a better acceptance within Novartis of enterprise architecture as an important discipline, and has enabled a better awareness of what enterprise architecture could deliver to benefit the organization as a whole.
iServer is a collaboration space, and this has given team members a common place where they can share and maintain architecture information, as well as offer the whole Novartis community an easy-access web portal for looking up the latest, up-to-date information. Today, iServer contains valuable, trusted information which has helped the EA team at Novartis make the right decisions quickly and efficiently to benefit the whole organization.
The particular strong features of iServer that met Novartis' requirements were identified as:
Visio front end modeling capability
MS Excel import/export
iServer Portal
iServer Reporting Services
Book a Demo